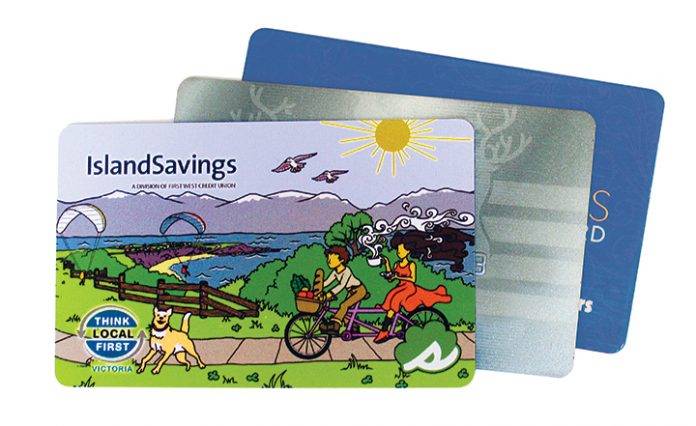 Thanks to Victoria's new Think Local First Rewards program, consumers can now collect "merits" on their loyalty cards or apps by shopping at registered businesses. Merit points can then be exchanged for rewards.
To launch the TLF Rewards program, Think Local First, an organization of local business owners, partnered with Supportland, the loyalty program started in Portland by Katrina and Michael Scotto di Carlo. Victoria is the first Canadian city to implement the Supportland program, which has a waiting list of cities around the world looking to join.
Along with rewarding customers, the Supportland platform helps small business owners gather information about their customers and helps them see which customers they share with other businesses in the network.
According to Gayle Robinson, Think Local First Victoria president and owner of Robinson's Outdoor Store, the program will offer independent businesses the same level of access to sophisticated data used by large big-box stores. 
"I can find out from the people using the card whether they're using it at Robinson's and Monk Office Supply, or at Spinnaker's and Capital Iron," Robinson says. "I can understand how my customer shops and who I should be cross-marketing with."
Loyalty cards are available at participating Think Local First members. thinklocalvictoria.com