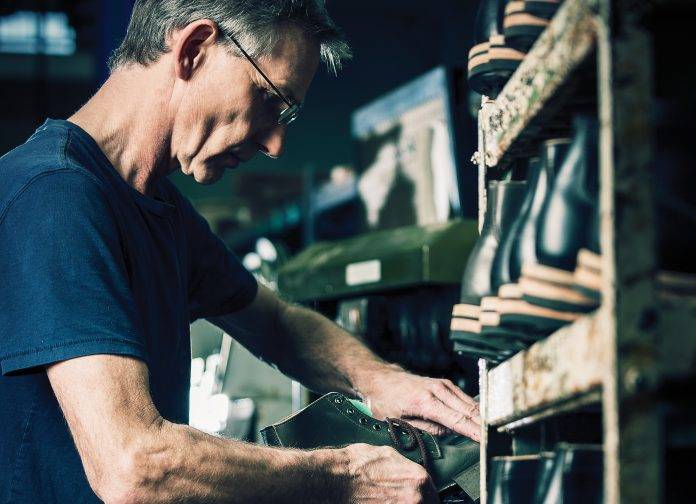 The Viberg family has been making boots for more than 80 years and they know the secret to longtime success is giving customers exactly what they want
—
the very best.
Step into the Viberg Boot retail store and factory in Saanich and the first thing you'll notice is the compelling aroma of genuine leather. That scent of authenticity and quality has been a hallmark of Viberg since it was founded in 1931 as a family business. And for three generations, those qualities have consistently turned Viberg customers into Viberg fans.
"I don't even notice the smell of leather anymore," says Glen Viberg, son of founder Ed Viberg. But as a second-generation family business owner (his two sons also work for Viberg), he never fails to notice his customers' insistence on top quality. In fact, Glen still personally works on every pair of boots produced by the company.
Heritage Meets Modern
That dedication to quality is sacrosanct: Viberg openly states that the company never cuts corners and proudly makes their products from top-of-the-line materials procured at top dollar — $15 per square foot for leather from leading Italian and U.S. factories, for example, along with heavyweight insoles from Spain, Vibram outsoles and Swiss hobnails.
Today, Viberg stands in that rarified brand space where traditional meets modern. Despite a hands-on approach, Viberg is very much part of the digital age. Brand manager Guy Ferguson says the company's website has allowed a shift toward modern lifestyle brands, including the Derby shoe. 
Viberg's online strategy is smart: it releases only limited editions of its footwear online, which tends to compel customers to adopt a collector's mentality. Buyers want to invest in unique footwear that will hold its value, and leave those iconic Viberg footprints wherever they walk.