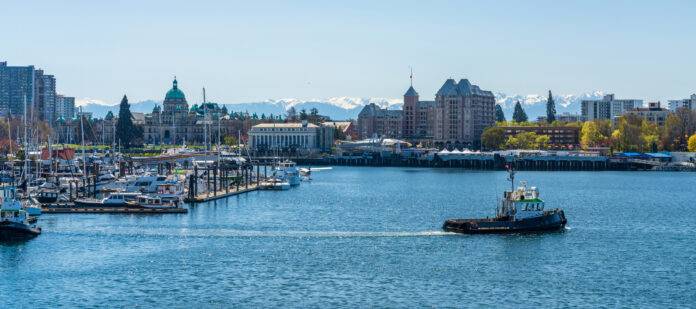 IN THE KNOW: 
Vancouver Island's Tourism Sector Recovering But Challenges Remain 
Tourism is one of our biggest industries, and its performance is key to the Island's economic success. But COVID hit tourism hard. 
In 2020, visitor and hotel occupancy rates reached an all-time low, according to the Vancouver Island Economic Alliance's (VIEA) most recent State of the Island Economic Report. In 2021 and the first half of 2022, visitor and hotel occupancy rates increased, but remained below pre-pandemic levels. 
VIEA is optimistic that by 2025 travel to Vancouver Island will return to earlier levels. However, impediments to industry recovery remain, with staffing shortages the most pressing.
FROM THE CURRENT ISSUE OF DOUGLAS: 
Solar Power is Burning Bright 
The Malahat First Nation has taken a huge step toward long-term energy independence. In collaboration with Vancouver-based clean-energy companies Solar Earth Technologies and Shift Clean Energy, the Nation will solarize one of its administration buildings, which doubles as an emergency response centre. 
Read the full story in the latest issue of Douglas. 
MARK YOUR CALENDAR: 
September 5: WorkBC Centre Langford Job Fair (www.workbc.ca)
September 12: Victoria Career Fair and Training Expo (www.jobscanadafair.com) September 13: Royal Roads University Changemakers Speakers Series (royalroads.ca) September 21: Esquimalt, Greater Victoria, Saanich Peninsula, Sooke Region and West Shore Chambers Business Mixer (victoriachamber.ca)
September 28: Hiring a Co-op Student Information Session, Victoria Chamber (victoriachamber.ca) 
October 24-26: Canada West Health Leaders Conference (cchl-ccls.ca)
October 25-26: VIEA State of the Island Summit, Nanaimo (viea.ca) 
November 1-4: International Garden Tourism Conference (https://gardentourism.org) November 14-15: UPLIFT Women's Business Summit (upliftwomensummit.com) 
January 21-24: Impact Sustainability Travel and Tourism Summit
(www.tourismvictoria.com/impact)
March 6-8: Rising Economy Conference, South Island Prosperity Partnership
(ourrisingeconomy.com)
Ongoing:
UVic Gustavson School of Business (uvic.ca/gustavson)