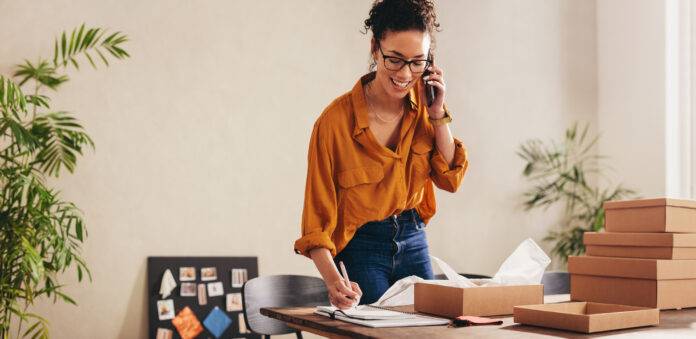 IN THE KNOW: 
In B.C., Small Business is Anything but Small 
B.C.'s small business sector outperformed other provinces in key metrics, according to the B.C. government's 2022 Small Business Profile.
Between 2016 and 2021, B.C. led the country in small business growth. The number of small businesses here increased by 5.8 per cent, which was over 4 per cent higher than the national average.
In 2021, small businesses accounted for 33 per cent of the province's gross domestic product, which was the biggest provincial GDP contribution in Canada that year and 3 per cent higher than the national average. 
Also in 2021, B.C. had more small businesses per capita than any other province — 97.9 per 1,000 compared to the 82.3 per 1000 national average. 
Read the Profile here to find out more about small business in BC.
FROM THE CURRENT ISSUE OF DOUGLAS: 
Economic Lens: A vibrant arts scene is key to our creative economy – but only if we nurture it! 
In Greater Victoria, the arts and culture sector doesn't just add vibrancy to our region — it contributes about $800 million annually toward the GDP and employs over 10,000 people. Dallas Gislason explores why we need to nurture this economically potent sector.
Read the full article here.
MARK YOUR CALENDAR: 
September 12: Victoria Career Fair and Training Expo (www.jobscanadafair.com)
September 13: Royal Roads University Changemakers Speakers Series (www.rruchangemakers.ca)
September 14: Victoria Tech Morning Coffee (www.viatec.ca)
September 19: Exit Readiness Workshop (www.viatec.ca)
September 20-22: LIFT Eco Retreat (www.viatec.ca)
September 21: Esquimalt, Greater Victoria, Saanich Peninsula, Sooke Region and West Shore Chambers Business Mixer (www.victoriachamber.ca)
September 27: Wisdom for Family Enterprises Dinner (www.victoriachamber.ca)
September 28: Hiring a Co-op Student Information Session, Victoria Chamber (www.victoriachamber.ca)
September 28: McTavish Academy of Art September Mixer, Saanich Peninsula Chamber of Commerce (www.peninsulachamber.ca)
September 28: VIATEC's Annual Members Meeting (www.viatec.ca) 
October 1-3: Grow Up Conference, Awards and Expo (www.growupconference.com)
October 12: International Student and Local Business Virtual Connector (www.victoriachamber.ca)
October 25: Small Business Month Networking Breakfast (www.victoriachamber.ca)
October 25-26: VIEA State of the Island Summit, Nanaimo (www.viea.ca)
November 1-4: International Garden Tourism Conference (www.gardentourism.org)
November 14-15: UPLIFT Women's Business Summit (www.upliftwomensummit.com) 
January 21-24: Impact Sustainability Travel and Tourism Summit (www.tourismvictoria.com/impact) 
March 6-8: Rising Economy Conference, South Island Prosperity Partnership (www.ourrisingeconomy.com)  
Ongoing:
UVic Gustavson School of Business (www.uvic.ca/gustavson)