On October 17, just as it has every year for the past two decades, Victoria's business community arrived for the 2023 Distinguished Entrepreneur of the Year Award dressed in its formal best. But, as more than one guest pointed out, there was a significant difference this year: The crowd comprised more women, more people of colour, more young people and more LGTQ+ people than it had in the past, a welcome sign of representation in this dynamic city. 
Douglas magazine was on hand as well, joining in the celebration of the 2023 Distinguished Entrepreneur of the Year, Bobbie Racette, founder and CEO of Virtual Gurus. She is herself Indigenous, queer and inspiringly young for someone so successful. The first Indigenous recipient of the award and one of only a handful of women, she joins an illustrious lineup of previous winners including music producer David Foster, Lululemon founder Chip Wilson and Encana CEO Gwyn Morgan.
The event, produced by the University of Victoria's Gustavson School of Business, is one of the highlights of the business community's annual calendar, at once an opportunity for guests to connect and network and a master class in entrepreneurship with the incoming recipient.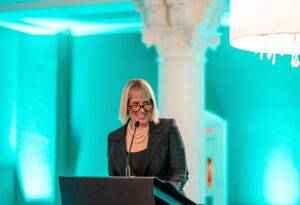 The evening started with a VIP reception in the Shaughnessy Ballroom at the Fairmont Empress, where the school's new dean, Anita Bhappu, addressed the crowd. From there it was a short stroll over to a champagne reception at the Victoria Convention Centre, then a seated gourmet dinner for 500.
After a moving and emotional blessing by Elder May Sam and territorial acknowledgement by Elder Skip Dick, Mark Colgate, professor of service excellence at the Gustavson School of Business, emceed the event with his trademark dry wit. He declared that, going forward, Tuesdays would be rebranded "Bobbie Tuesdays." Judging by the applause (and multiple standing ovations throughout the night), the crowd was in total agreement.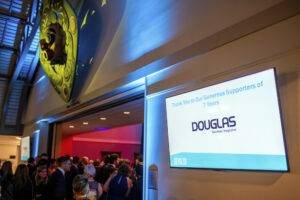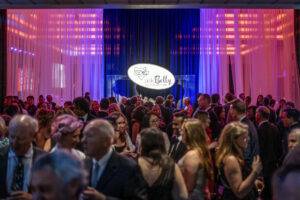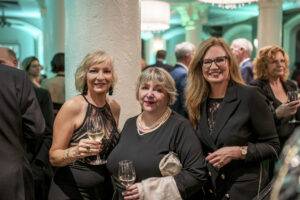 The highlight of the evening was the discussion between Paul Lacerte, managing partner of Raven Indigenous Capital Partners, and Racette. Racette, who is Cree-Metis originally from Regina, was bluntly honest about being told "no" by more than 170 venture capitalists when she started the company in 2017, and being told to hide her tattoos, her values and her reason for starting the business, which is, she says, "to provide fairly paid work to underrepresented folx." No, she said. And rather than being defeated by the rejection, it just motivated her to keep going. 
Raven Indigenous Capital Partners were the ones who finally said yes. Today, Virtual Gurus has more than 40 employees and more than 800 virtual assistants. Not only that, Racette recently closed a successful $8.4-million Series A funding round, becoming the first Indigenous woman in Canada to do so, and was named by Forbes magazine as one of the top 19 tech startups to watch.
Following the interview came the official award presentation by Bhappu and Peter Gustavson, chair of the DEYA committee.
"We are thrilled to recognize Bobbie Racette as our 2023 recipient," says Gustavson. "Bobbie's unwavering focus on building thriving, inclusivity-first platforms is changing the Canadian tech industry in critically important ways." 
If there was one takeaway from the event for everyone who has strived and struggled in business and in life — which was everyone in that room — it was Racette's motto, which was posted throughout in brilliant colour: "Be bold. Be Brave. Be You."