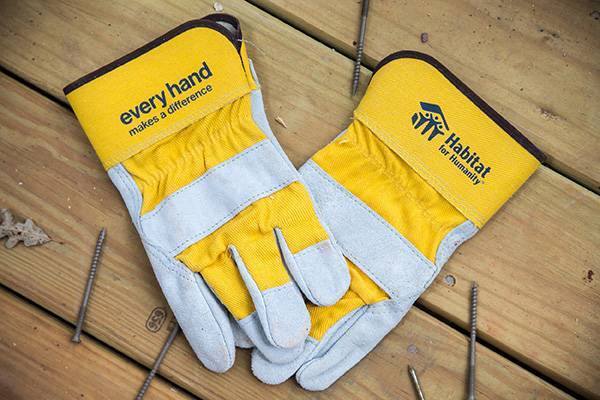 Victoria's new bylaw imposing a deposit fee on permits for demolishing older houses has sparked opportunity for ReStore, a retailer selling recycled building materials that is operated by Habitat for Humanity. Both locations, in Victoria and Langford, appeal to homeowners and contractors alike
"We accept a wide variety of materials depending on inventory levels and our ability to resell them," says James Spice, manager of ReStore's Langford location. "Material can come from homeowners tearing down a house, in line with the recent bylaw in Victoria, or it could come from larger projects under construction."
Last summer, the City of Victoria passed a bylaw adding a $19,500 deposit fee onto permits for demolishing a single-family house or duplex built before 1960. The deposit is then returned by the City if the permit-holder salvages 40 kilograms of wood from the demolished house. In 2025, the bylaw will be extended to include all single-family home and duplex demolitions with the purpose of replacing them with multi-family housing.
ReStore then resells donated furniture, décor, appliances, windows, lumber and other homebuilding materials. ReStore's revenues in turn help fund Habitat for Humanity, a registered charity, which builds houses for lower-income families in Greater Victoria.
However, not all recycled material from teardowns is suitable for new homes, according to Casey Edge, executive director of the Victoria Residential Builders Association. "There's a big misconception that you can just pull out windows or wood and put them in a new home; you just can't do that," says Edge.
Habitat for Humanity's donation guidelines mandate that wood must be less than five years old and cannot be scraps or partially used pieces of wood. 
"It has to meet the building code," says Edge. "A lot of wood that comes out of older buildings doesn't meet that criteria, so it's best recycled as fuel." 
Spice says ReStore's materials are generally suited to do-it-yourselfers, but contractors often purchase material as well. 
Bigger construction projects are often left with unused new material like lumber and plywood that can be repurposed. He says the use of recycled materials is only going to grow, and anticipates the bylaw will be extended beyond single-family homes in the coming years.
Says Spice: "Reuse and recycling are something that people in Victoria are passionate about."