The Oak Bay Beach Hotel hosted a special preview event of two award-winning custom cars, the Imposter and the Anvil, ahead of the Oak Bay Collector Car Festival on July 28, 2019.
The Impostor, built by world acclaimed car designer Chip Foose, TV personality and four-time Ridler award-winner, is owned by REV Investments Inc. and Don and Elma Voth. In 2008, Don and Elma asked Foose, of Huntington Beach California, to design and build a combination of a 1965 Chevrolet Impala SS (their honeymoon car) and a new 2008 Corvette.
Don Voth, who is also the owner of the Oak Bay Beach Hotel, said that working with Foose and seeing the Imposter come to life was a once-in-a-lifetime experience that took 7 years of his life and approximately 7 times the estimated cost.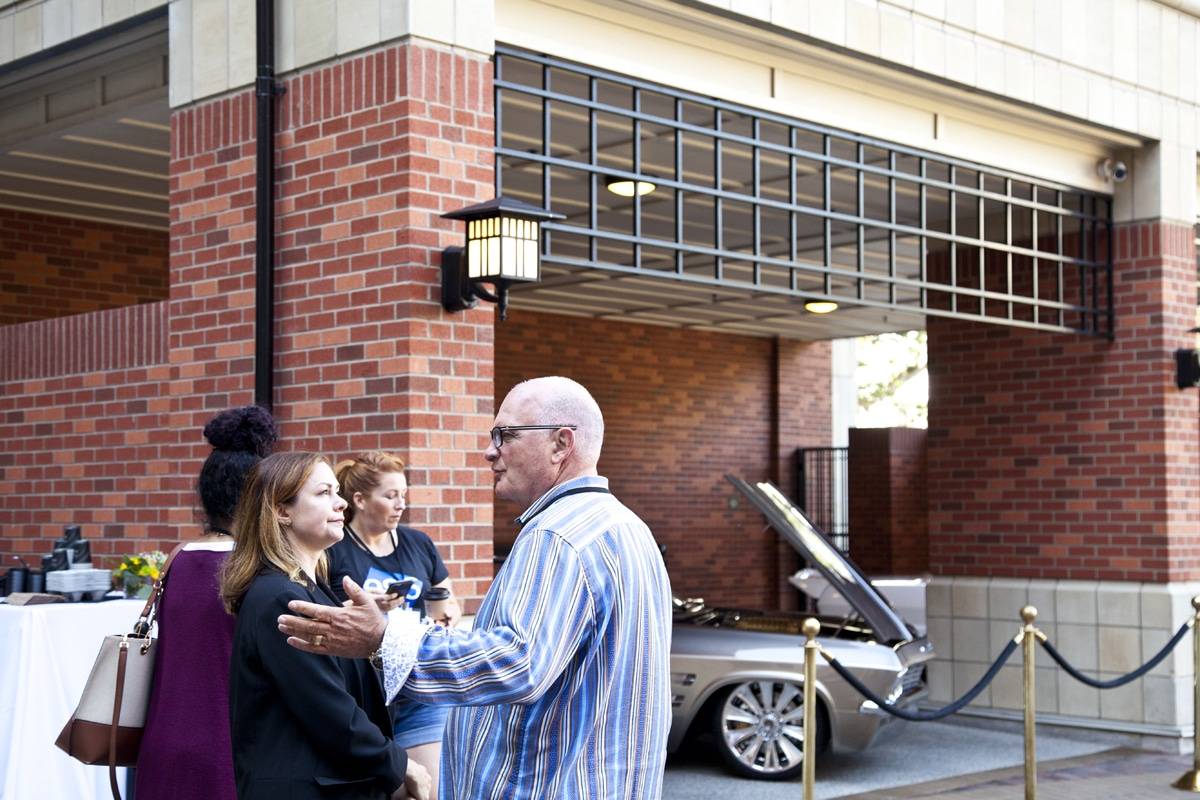 "Foose put in upwards of 27,000 hours to create the Imposter," Voth says, "everything is about symmetry, which is where a lot of the time comes from." Voth is referring to the attention to detail that Foose has regarding his custom car designs, Foose took more than two days to create the exact paint hue for each part of the Imposter, and the result is one-of-a-kind.
The Imposter is a reproportioned and trimmed down Chev body mounted on a modified Corvette chassis as a 2-seater, powered by a 6.2 litre V-8, complete with a Magnusson Supercharger and recent technology, in keeping with the designer aspiration. It resembled the vast and considerable talents of Foose. A highly modified Corvette in Impala clothing. Hence the name Impostor, which earned, at the 2015 Detroit Automata, Foose's 4th Ridler award, which is the Super Bowl of the Custom World Show Competition.
The second Collector Car, called the Anvil, is a 1964 Acadian Canso, owned by Victoria couple, Danny and Sandy Jadresko. It was purchased by Danny when he was 19 years old in Victoria, and was the couple's honeymoon car. It became a Father and Son project with Cody Jadresko over the past 18 yrs.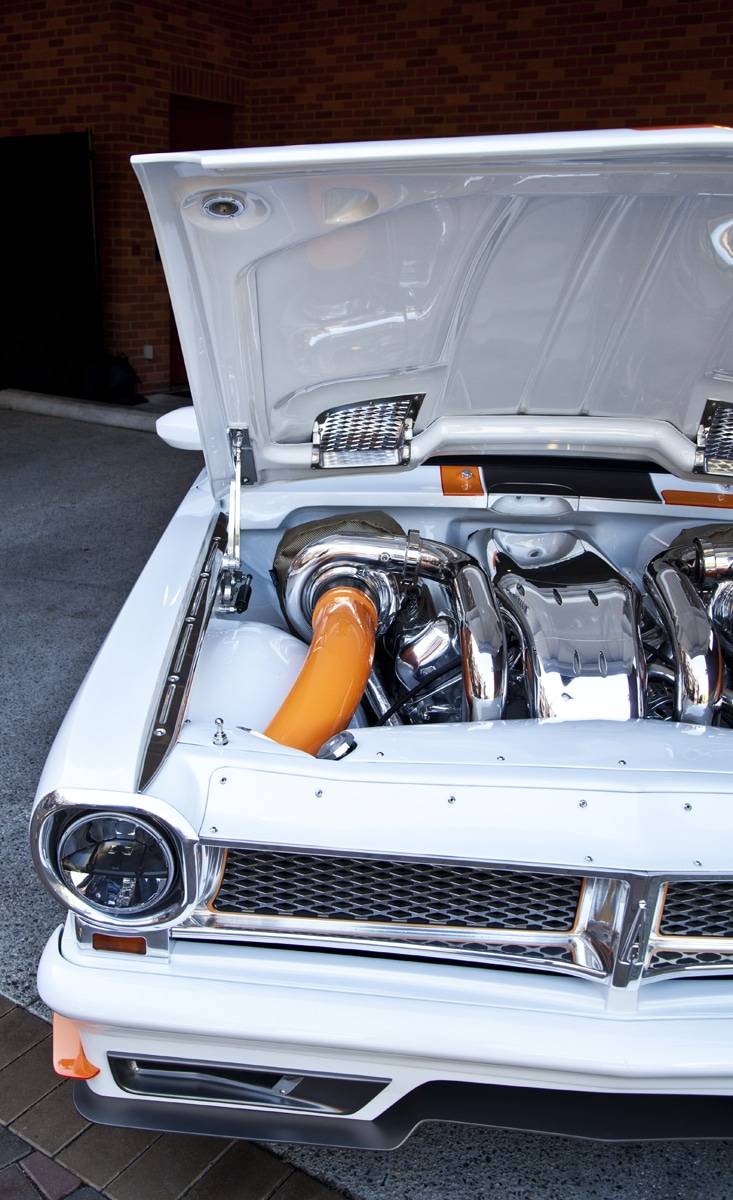 Throughout the years the car went through many alterations, including being a blown alcohol drag car. Danny and Cody wanted to create a highly detailed and finished Pro Street car, and came across JF Launier, a local BC builder who himself had become a Great 8 and Ridler winner.
So, in early 2016, JF started this incredible build of blending the old looks of Pro Street with the new looks of Pro Touring, stripping down the car and rebuilding every part, nut and bolt, culminating in the installation of an incredible Nelson Racing Engine- a 632 cubic inch with Twin 88 mirror image Turbos, pumping out 2510 hp, and winning the Great 8 Award at the 2019 Detroit Autorama, and the Toronto Motorama Grand champion in 2019.
This News Release was received in July 2019.