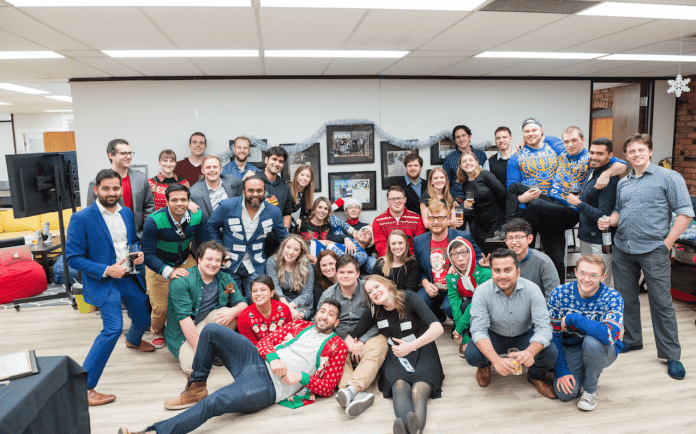 In 2017, Freshworks Studio, a mobile app-developer, founded by Samarth Mod and Rohit Boolchandani, was honored as a Douglas  10 to Watch winner. The company works with the private and public sectors to design and develop custom digital applications.
Douglas caught up with Samarth Mod, Freshworks CEO and co-founder, about all the changes since the company's win.
Then:
When Freshworks Studio won their 10 to Watch award, they had a team of 12 employees. The two founders were recent graduates at the University of Victoria and Mod says, "After struggling for a few years, we started to bring in more clients…it all comes down to your determination and patience."
Now:
The company now has 55 innovative team members across offices in Victoria, Vancouver, Seattle, and Edmonton. "We are now making ten times the revenue we were making two years ago," says Mod. "I hope our story acts as an inspiration to all those who are looking to start up."
Along with the Douglas 10 to Watch award, Freshworks Studio and its founders have a lengthy list of business awards to their names including the Business 30 Under 30 Award,  Drishti magazine's Young Professional of the Year award, Small Business BC Best Immigrant Entrepreneur award, and Business Examiner's Technology Company of the Year.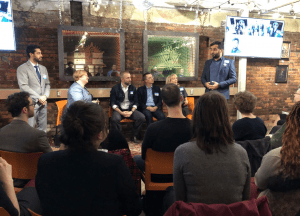 Mod says that "the awards that we won have helped us build a brand for ourselves. It is something our clients can trust."
As for the  Douglas 10 to Watch award and the impact on their company, Mod says, "It helped us build some credibility in the market. For instance, it helped us in a way where we could tell our clients that we were an award-winning organization and well appreciated in the community."
Mod recalls that he and his team had a big client meeting the day after the 10 to Watch event. However, they stayed and talked to the fellow winners and members of the business community instead of rushing home.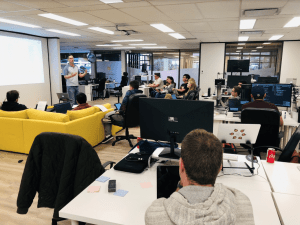 "We ended up staying and met some very accomplished people at the awards and made quite a few valuable contacts."
What advice he would give to up and coming entrepreneurs? Mod says, "It is a very simple formula – work hard, work smart and never give up!"