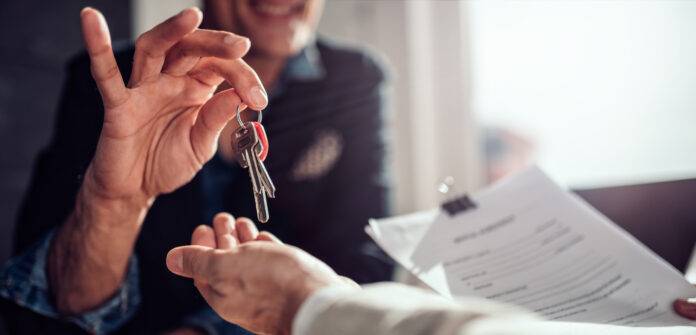 IN THE KNOW: 
Victoria Real Estate Rebounds
Realtors tell Douglas that the past few months have seen the same upward trend that they've observed since February. Sales are sluggish but strengthening as buyers adjust to higher interest rates, while the number of new listings remains low. That has kept inventory low, and nudges the market  upward.
Inventory is down some 25-30 per cent in Victoria for both single-family homes and condos. This pushes the meter, below, toward sellers.
"We're seeing smartly priced homes and measured offers compared to last year, when the fear of missing out created a frenetic market," says realtor Kelly O'Dwyer. "It feels reminiscent of a pre-COVID spring." 
FROM THE CURRENT ISSUE OF DOUGLAS: 
Five Benefits of Becoming a B Corp
In a time of climate crisis, income inequality and pandemic recovery, a growing movement is doing business differently. It's a rigorous process to be certified as an environmentally and culturally responsible B Corp, but here are the benefits:
Better your business by making it a force for good and ensuring it aligns with your values.

Attract and retain top talent.

Build customer loyalty.

Differentiate your business.

Join a global community to share ideas, collaboration and learning.
MARK YOUR CALENDAR: 

August 1: August Business Mixer at Sea Cider, The Chamber (victoriachamber.ca)
August 11: 7th Annual Bocce Tournament, Saanich Peninsula Chamber (peninsulachamber.ca)

Coming up: 
October 25-26: VIEA State of the Island Summit, Nanaimo (viea.ca)
November 14-15: UPLIFT Women's Business Summit, (upliftwomensummit.com)

Ongoing:
UVic Gustavson School of Business (uvic.ca/gustavson)