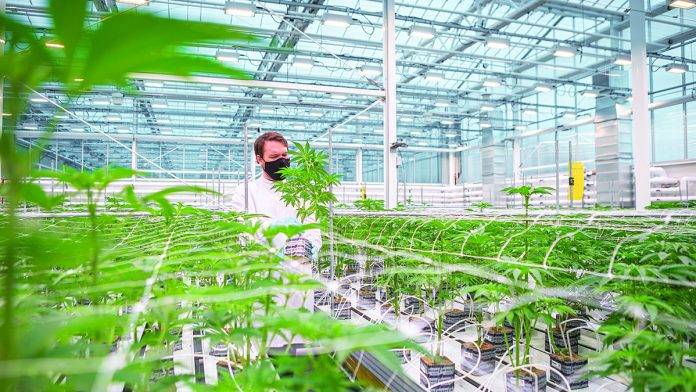 The white lab coats at Aurora Coast are high-fiving at news of the upcoming commercialization of three new cannabis varieties, or cultivars as they're known in the world of plant research — Lemon Rocket, Driftwood Diesel and Stonefruit Sunset.
"These are the first cultivars to come out of the cannabis breeding program at Aurora Coast," says Nick Page, general manager of this state-of-the-art cannabis research facility in Comox, owned by Edmonton-based Aurora Cannabis.
Since the federal government legalized marijuana in October 2018, the pot business in Canada has become cutthroat competitive. Differentiating a cannabis product in a market that is awash in extracts, oils and dried buds takes more than simply cloning some plants, growing fat buds and designing some pretty packaging.
Aurora Cannabis is one of the biggest players in the sector, grossing more than $280 million in medical and consumer cannabis sales. The company is betting that science and research will help them stay one step ahead of the competition.
It's a $28 million bet.
That's what the company invested to build Aurora Coast; the first dedicated commercial cannabis research lab of its kind in Canada started operations in early 2020. Located a kilometre away from the Comox Airport, the facility's 20-person team includes top-talent in the fields of plant genomics and breeding.
Greg Baute, senior director of breeding and genetics, leads research aimed at identifying key genetic markers that influence plant characteristics and chemistry, such as potency, yield and odor.  Once potential production plant varieties are identified, Andrew Hand, director of cultivar development, continues the work of finding a winning breed.
"We germinate thousands of seeds multiple times and whittle them down from hundreds of genotypes to several," says Hand, who previously headed up cultivar development at MedReleaf Corp. (The company was bought by Aurora in 2018.)
Hand says novelty is key in the cannabis sector.  Once he and his teams have closed in on some promising cultivars, it's time to beta test the product with a "sensory panel."
"They're trained to be as objective as possible in assessing and comparing smell, taste and effect," says Hand.
It's taken about two years of genomics research, cultivar breeding, and sensory panel vetting to bring Lemon Rocket, Driftwood Diesel and Stonefruit Sunset to market.
Another focus of research is breeding more disease-resistant cannabis plants. Aurora Coast recently hired plant pathologist Soren Seifi, who specializes in fungal pathogen plant killers like powdery mildew and botrytis.
"This is part of a Genome Canada project between Aurora and researchers at UBC," Page says. "It's one of the first investments by the federal government to work on pathogens that effect commercial cannabis."
You may also like: