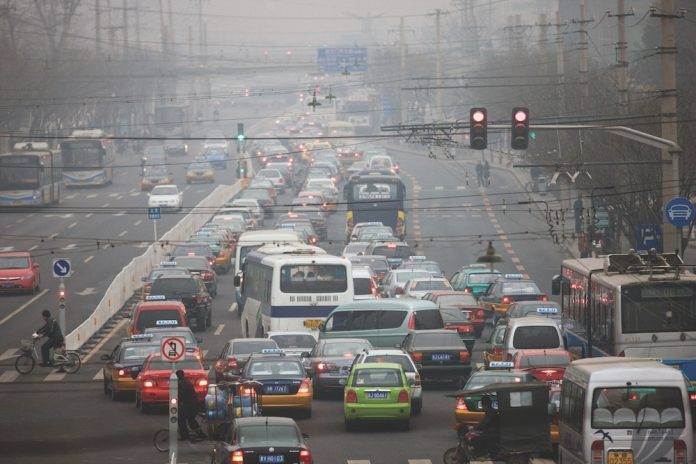 Owen Matthews recalls being on the world's fastest train from Beijing to Shanghai for a 1,300-kilometre, 4.5-hour journey. It took almost 300 kilometres, he says, to escape Beijing's air pollution. At the same time, members of his team were flying into Delhi during India's 2017 air pollution crisis. Doctors said breathing Delhi's air was akin to smoking 50 cigarettes a day. Upon landing, they were handed air filtration masks.
"There's a lot of need for clean tech in these and other developing economies," says Matthews, chairman of Alacrity Canada, which recently received $711,000 in funding over three years in support of Alacrity's Cleantech Scale-Up program. The B.C. government's support for the program, which just completed a three-month pilot, is matched by funding from Western Economic Diversification Canada.
Clean Solutions to Critical Issues
Alacrity plans to generate an additional $20 to $30 million in direct foreign investment over the next three years, says Matthews, who notes the urgency in developing countries to solve critical environmental problems related to poor air quality, lack of clean drinking water and other environmental concerns.
"There are massive citizen/community problems that [these countries] have to be seen to be addressing, and they're willing to spend money to do that," he says. "The market is there and we've got great engineering talent. There's no reason why we shouldn't be solving some of the world's problems."
Alacrity is no stranger to helping tech firms gain a successful foothold in the global market. Since 2009, Alacrity has had an estimated direct impact of $300 million in B.C. alone, and has developed a global infrastructure of offices and networks in Mexico, France, United Arab Emirates, India, China, Singapore, Turkey and more.
Over the next three years, the Cleantech Scale-Up program will work with about 20 B.C. companies to prepare and connect them with international export and investment opportunities while providing access to mentoring and introductions to the foreign market.
Richard Egli, Alacrity's managing director, says the program will focus on companies that are reasonably established and in the order of an A- or B- round investment financing stage, with a commercial product ready to go to market.
"We've heard from the actual countries we're focusing on that they want this type of innovation," says Egli. "Countries like China, India and Mexico all have a demonstrated demand for new clean technology from the outside, and they are open to outside technologies coming in."
Making the Case For Clean Tech
Matthews feels clean tech's time has come, but stresses that success depends on more than an altruistic mission.
"As much as we are, philosophically, totally in tune with doing it for the greater good, we have to get these clean-tech companies to focus on the bottom line of their customers," he says.
"It's not about saying  'Hey, buy this and save the environment.' It's about saying 'This is going to save you money, reduce risk, save insurance costs and, in fact, it's a compliance requirement that you do it, so maybe you should buy it.'"
"If you don't succeed with the customer," he adds, "you don't get to do greater good no matter how exciting your clean tech is."
---
Local Presence, Global Solutions
The following companies are either currently part of Alacrity's Cleantech Scale-Up program or in the process of qualifying.
Pani Energy
Pani Energy has developed a desalination technology which uses membrane technologies to provide energy and water in an environmentally benign way. Pani is focused on global deployment of its technologies, which help desalination plants to reduce the energy required in the desalination process by 10 to 30 per cent.
U-Bicycle
This is the first stationless bicycle-sharing platform in Western Canada, and is now launching across North America. Headquartered in Victoria, U-bicycle is focused on providing globally adaptable solutions to short-distance commuting needs.
QuantoTech Solutions
An engineering company that supplies energy-efficient and environment-friendly LED lights and lighting services to commercial growers.
OceanWorks International
OceanWorks International specializes in the design and manufacturing of manned and unmanned underwater work systems and related equipment for the international marine industry.
---
Clean Tech Facts
350
Estimated number of clean tech firms in B.C., making up 25% to 30% of Canada's clean tech companies.
7/100
B.C. is home to seven of the companies on the 2018 Global Clean Tech 100 list.
$2.9 billion
Amount generated by B.C. clean tech companies in annual revenue.
$3 trillion
Amount the global market for clean tech is expected to reach by 2020.
This article is from the June/July 2018 issue of Douglas.