One of B.C.'s largest and most popular craft breweries now has its own tasting room, with 16 taps, its own sodas and tonics, and a curated selection of local food.
"We were compelled to open the tasting room from a number a different directions," owner Matt Phillips explains. "Partly to make sure that Victoria stays relevant in the craft-beer world, given the explosion of tasting rooms in Vancouver. Also, to give us more opportunity to have a direct interaction with customers, get feedback, and have it so people could come in and experience the brewery in a more social way."
When Phillips first moved into the brewery space on Government Street 10 years ago, it was more focused on production.
"There was no provision in the rules that allowed us to have a tasting room," Phillips says. "Breweries were meant to be either brew pubs, where you could not distribute, or distributing breweries, where you had no provisions for hosting guests or experiential opportunities."
Largely due to space concerns, Phillips still resisted adding a tasting room when the provincial rules changed back in 2013 to allow wineries, breweries, and distilleries to sell their products on-site.
That changed in early 2017, when he leased approximately 4,000 square feet of space at Government and Discovery, next to the brewery. After a lengthy process of rezoning, the tasting room opened this May.
In keeping with the original art deco style of the building, the tasting room's exterior was inspired by art-deco diners.
"In Victoria, we've always prided ourselves on being a hotbed of craft-beer culture," Phillips says. "So, we had to up our game."
The Brewery's Expansion Continues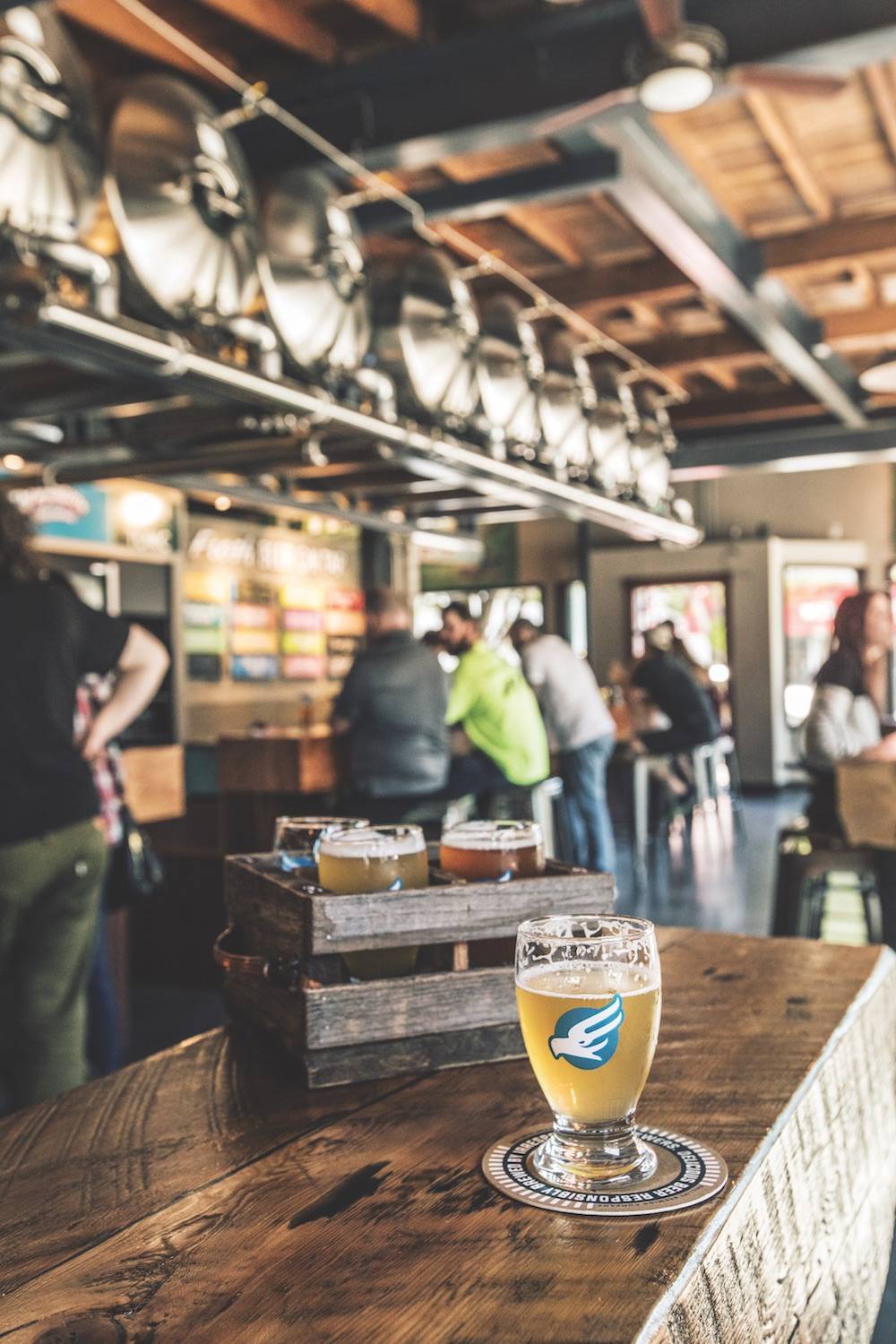 Phillips Brewery's new distribution centre in the Francis Rattenbury designed building at 502-508 Discovery Street will open "shortly," according to Matt Philllips. The brewery purchased the historic brick building in February of 2017.
"We're trying to rezone it so we can make the second storey more functional as well," Phillips says. "It's a really neat space up there and we want to make it accessible and bring some life to that second floor. We're enthusiastic about this project."
Bite-Sized Details About the Beer Market
A micro-brewery, such as Category 12, is one that produces less than 15,000 hectolitres of beer annually.
A regional brewery, such as Phillips, is one that produces between 15,000 and 350,000 hectolitres annually.
The number of new breweries in Canada has more than doubled over the past five years to nearly 800. That includes craft breweries, microbreweries and brew pubs.
B.C. contains 22.3% of industry breweries despite representing only 13.1% of the Canadian population
From December 2015 to September 2017, craft beer's share of the beer market grew from
20.6% to 24.6%.
This article is from the June/July 2018 issue of Douglas.