From the sleek, modern patio of The Livet restaurant, there's a perfect view of the elegant facade of Victoria's historic Royal Theatre. One floor below, young techies and mothers with baby buggies gather at the mustard-yellow tables outside Discovery Coffee, a bustling café where baristas pull espressos from state-of-the-art Modbar taps. Next door, at Farm+Field Butchers, Rebecca Teskey is breaking down a side of local lamb, cutting chops and making sausages for locals who are shopping for dinner.
It's the latest and most dramatic piece of an urban renewal project that sisters Suzanne and Jayne Bradbury of Fort Properties envisioned for this strip of Blanshard Street several years ago, turning a downtown "dead zone" into a lively cultural corner and food hub. They call it the Fort Common District, a block on the edge of the city core where locals living in nearby Fairfield and James Bay can dine, shop and gather after a workout at the Y, a visit to the library or a night at the symphony.
"The Royal Theatre is a national heritage site and a cultural experience that should have things around it that enrich all it offers," says Suzanne. "This was a dead corner that held back the rest of the block — now it's alive."
A Delicious Mix
As we walk along Blanshard, from the Bradbury family company's original office space on Broughton to the corner of Fort Street, the sisters excitedly explain how their plans to revitalize the area unfolded over the last several years into buildings reimagined for a select group of carefully curated tenants. It's a delicious mix of local entrepreneurs, from La Taquisa's authentic Mexican tacos to the innovative vegetarian fare at Be Love, Fishhook's exotic take on local seafood and Chorizo & Co.'s Spanish cuisine, all wrapped around a hidden communal patio with bistro tables and twinkly lights.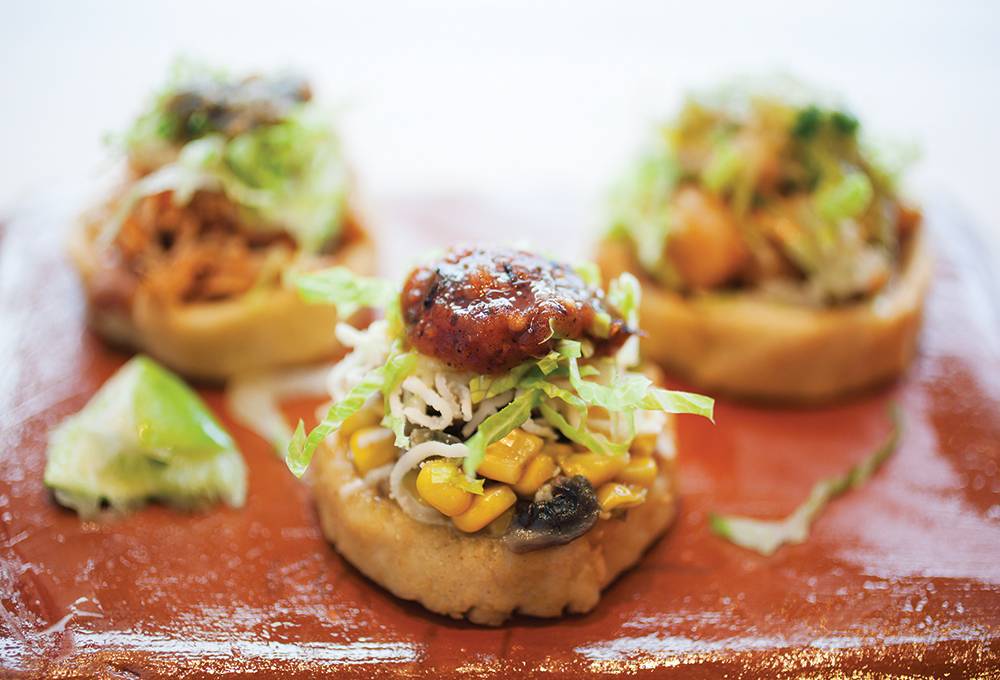 There's a real buzz on the block today, but the motley collection of buildings the sisters inherited when they took over the family business was not always this appealing, especially since they each came from careers in health-care-related fields — not typical landlords or developers. Jayne was an epidemiologist and Suzanne, with her Masters in Counselling, worked in mental health and addiction.
"At first we were not really sure where we were going with the business," says Jayne. "We were having trouble getting excited about commercial real estate, but then we stumbled upon this body of research linking health and well-being with urban architecture, describing how good building design can almost act like a vaccine by facilitating healthier behaviours. That really connected our passions with this opportunity."
The sisters now "work interchangeably" running Fort Properties and seem to think interchangeably, too. The decision to develop a food-focused urban renewal project flows from personal priorities, as working mothers who share a love of healthy, sustainable food and good design.
"You could say our choices of tenants have been quite deliberate and self-serving," admits Jayne, tongue in cheek. "We are the consumer and the landlord — our own market research group."
"It's hard to overstate how passionate Jayne and I are about food," says Suzanne.
People, Planet, Profit
But there are other values at work here, too — a "triple bottom line" business strategy that considers "people, planet and profit" in all development and leasing decisions. Whether it's rain gardens to manage stormwater or energy-efficient in-floor heating, form follows function with architectural features that are both practical and beautiful.
"The Bradburys had a real vision for this block, 'a downtown for Victorians,'" says Joe Cunliffe of Be Love, the Blanshard Street restaurant serving organic, local, plant-based cuisine. "They are very unique as far as landlords go  — they really care about what they're creating."
As parents with deep local roots, Jayne and Suzanne took a long-term approach to developing the Fort Common District, first tackling the two buildings they owned at the corner of Fort and Blanshard, then acquiring and repurposing the vacant Vancity building on Broughton to complete the picture.
Suzanne says they started by upgrading the façade of the art deco building that now houses Fishhook and Chorizo & Co., then restored the old Alpine Grocery building at 1019 Blanshard for restaurants Be Love and La Taquisa, creating a new green, award-winning property in the process.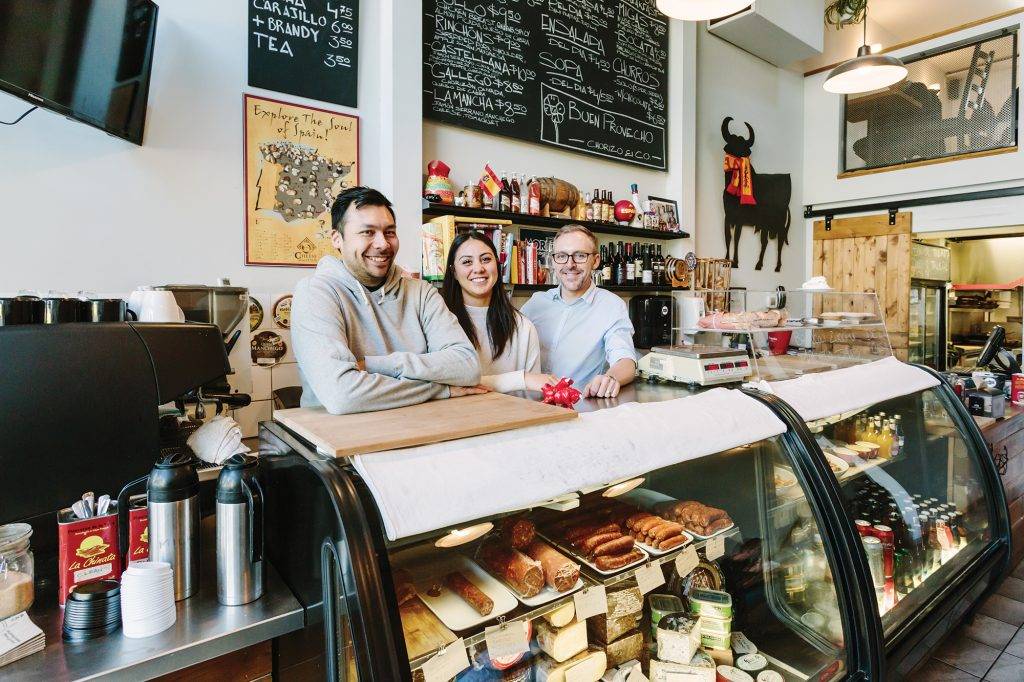 "That's a small building with a lot packed under the hood," Jayne says as we peer into Be Love, a bright, contemporary space with an open kitchen and soaring ceilings. The restored brick façade, with high clerestory windows and solar shades over the street-side patios, brought the circa-1900 storefront into the new millennium. The cornice from their neighbouring building at 801 Fort Street was replicated to finish the look, and their thoughtful rehabilitation work garnered a special community and restaurant excellence award at the Victoria Commercial Building Awards in 2014.
The former parking lot behind the historic buildings became the Fort Common, a shared courtyard that epitomizes the sisters' goal of creating community and enhancing the urban core for locals and tourists alike. It's a beautiful spot to escape the downtown bustle for lunch and is now linked to Broughton Street and the Royal Theatre with a new walkway.
"It gives the area a sense of place and offers a space where people can relax and connect," says Suzanne. "It's not exclusive or private — it's for everyone."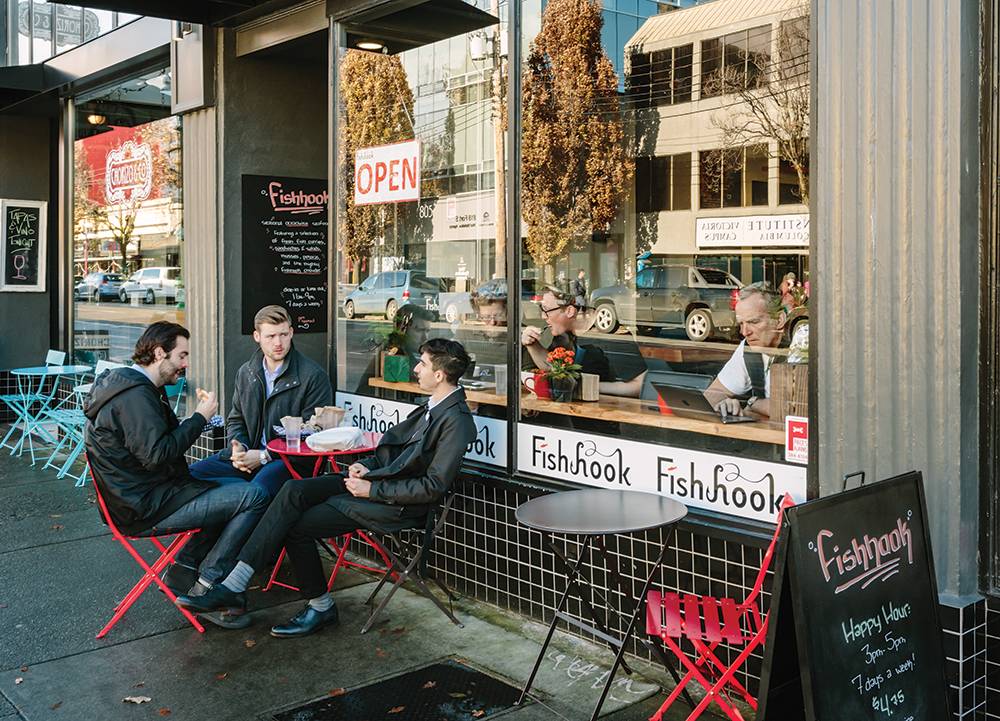 Cultivating Core Values
While it looks like everything simply fell into place — and in some cases it did — the Bradburys were careful about choosing tenants who shared their core values. As the project progressed, larger chains were vying for the prime downtown space, but they opted for local businesses, sticking to their "people, planet, profit" mantra.
"We're constantly refining our exploration of what the people part should be," says Suzanne.
"A space that contributes to community and a place designed to human scale," adds Jayne, finishing her sister's thought.
Beauty and wellness are part of that equation, too, says Suzanne, pointing to the stunning steel-and-glass staircase leading from the street to The Livet. There's an elevator to make the restaurant accessible, but the design encourages patrons to walk.
"We want to create buildings that people take pleasure being around," says Jayne.
"Beauty outperforms ugly every time," adds Suzanne.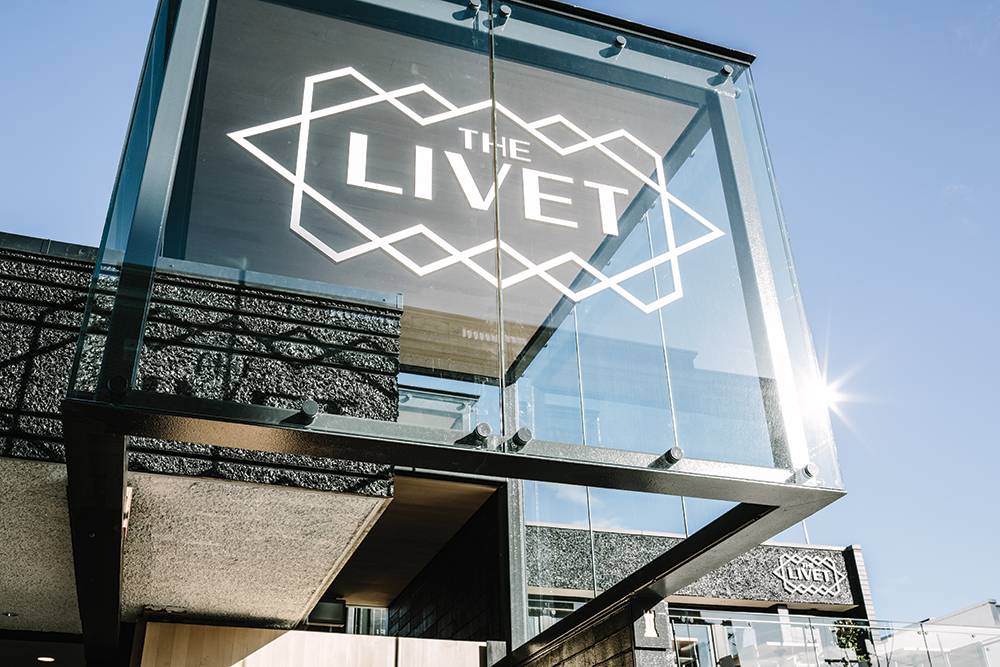 Creating viable spaces for small business to thrive is also a priority. "Retail follows rooftops," says Suzanne, and growth in downtown residential density makes the location a prime spot for their vision.
"We care deeply about our tenants, and we want to build a platform for their success," she says. "If they are doing well, we are doing well."
New Life for An Old Neighbourhood
Fort Properties' contribution is part of a welcome wave of urban renewal in the neighbourhood.
The Fort Street corridor, once a busy Antique Row, was hit hard by the 2008 economic downturn and the subsequent drop in tourism, leaving landlords with empty storefronts. But since then there's been a resurgence of new business along Fort, from tech startups to eclectic eateries, bakeries and boutiques.
Mayor Lisa Helps has called Fort Street "a microcosm of the kind of economic ecosystem we are trying to build in Victoria," and Fort Properties was at the forefront.
Suzanne and Jayne can now step out of their downtown office and into the thriving food hub they've created — whether they're picking up artisan sausages to grill, a Spanish tortilla for a family potluck party or a takeout burrito for a hungry teenager.
The connection food makes with local community and culture is a fitting metaphor for their vision of the Fort Common District.
"We are part of this community," says Suzanne. "We're parents, and we're morally invested in bringing Victoria up to its full potential."