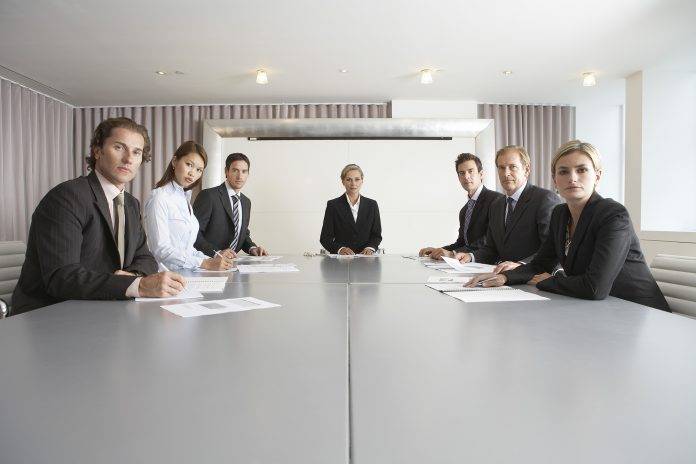 There's a lone-wolf narrative built into much of today's business mythology. Many small-business owners believe the myth that they need to go it alone and have all the answers. But myth it is. To be successful, a company needs a combination of skills, knowledge and talents rarely found in one person.
Of course, few small businesses are going to have all of these traits under one roof. That's why, as a small business owner, it's beneficial to build formal or informal relationships with a range of experts in the business community to develop your "round table" of advisers.
But whom exactly do you need? These seven smart people can be pivotal to your business's growth and continued success.
The Insider
Clemens Rettich of Great Performances Group always points the entrepreneurs he is coaching to an expert mentor inside their own industry. The Victoria-based business adviser says this type of mentorship relationship is unique, in that you're looking for someone with specific expertise — not general business expertise. "If you're a plumber, you're looking for another plumber," he says. If you're in PR, you want someone in PR; if you're selling shoes, you want someone who sells shoes — you get the idea. 
The benefits of having somebody who really understands your world can be hard to quantify in terms of your business's bottom line, but Rettich believes it can be a significant confidence boost. 
"Having someone like that there might give one the confidence to take a slightly riskier step with potential greater reward than if you were on your own, waking up in the dead of night in a cold sweat thinking, 'What the hell am I doing?'" he says. "It's tremendous in terms of emotional support."  
The Legal Mind
When setting up your business, it's natural to get excited and ignore what many view as the "boring legal stuff," says Charlene Cleary, a lawyer at Westshore Law.
For Cleary, getting legal advice to minimize risk makes good business sense. It is preventative — like buying insurance.
"Having agreements in place at the outset is a good idea," she says. "Not only does it provide direction for moving forward, it also means people are agreeing to things at a time when they are getting along instead of trying to sort things out when a dispute arises."
A shareholders agreement can address a variety of situations, such as: how the company will handle injections of capital, rules for the transfer of shares and parameters for dealing with conflict.
A lawyer, in collaboration with a professional accountant, can help you find the best structure for your business — whether it's a sole proprietorship, partnership or corporation. A lawyer can also help you transition should your needs change over time.
The Coach
When you're running a small business, it's hard to see the big picture. That's why it's extremely beneficial to work with an adviser or coach who has a broader view. 
"What a good business adviser does — more than the specialists [such as] your marketing adviser or your human resources specialist or your lawyer — is to show how your [business decisions] aren't made in isolation," Rettich says. 
An adviser's help can be especially critical when you're about to make significant changes. Say, doubling your staff or buying a new location. 
"Doubling your staff might have implications for your marketing, but your lawyer isn't going to know that," Rettich says. "And your HR specialist won't know what the sales and gross margin implications are of staffing up like that. That is why you need someone in your life that understands the generalized mechanics of business."  
The Numbers Guru
Many small-business owners looking to save money think they don't need to hire — or maintain an ongoing relationship with — an accountant. But when you consider the hours it takes to do the financials on your own, you have to ask: could an accountant do this more efficiently and less expensively in the long run — and also avoid costly errors that may result from the DIY approach?
"I personally think there is too much emphasis on cutting costs and not enough on making money," says Evelyn Andrews-Greene, a Victoria-based chartered professional accountant (CPA) who focuses her practice on small business. "Even if you put a minimum-wage value on your time and you try to do it yourself, as opposed to hiring an accountant and bookkeeper — they would do it for a tenth of the cost. And [with professionals] you've got that buffer: if you're ever audited by the Canada Revenue Agency [CRA], you'll have much more accurate financial statements." 
While Andrews-Greene uses the CRA as incentive for her clients to keep detailed financials, she says these records are the foundation for a healthy business and contain much more than simply tax information.
With these details, a CPA can provide strategic business and financial planning sessions several times a year.
"The things you are missing out on and the things you have your head in the sand about are greatly enhanced when you're doing the financials yourself," she says. "You don't know what all that information is about … You're walking away from a lot of intelligence that's worth having."
The Details Person
As important as it is to have a big-picture person at your table, you also need someone who is extremely detail oriented. Often, this is a support person, such as a bookkeeper, whose records will provide your accountant and you with that invaluable business "intelligence." An experienced bookkeeper records the day-to-day business transactions and account reconciliations, and provides reliable and timely reports.
One area where the details are especially crucial is if you are running a retail business. As Victoria-based retail consultant Angie Lafontaine puts it: "Retail is about detail. And those small details can make or break the results you get."
Lafontaine, from the consulting firm Retail Essentials, specializes in inventory management, which she sees as one of the crucial elements for positive results. "If you are over-inventoried, you could be losing as much money as if you were under-inventoried," she says. "Having that balance is what success is all about."
The concepts of inventory management apply to businesses beyond retail. Lafontaine points to construction as an example: "If you show up to a job site and you don't have the supplies you need to complete a job, that costs you time and money." 
She says that while many entrepreneurs are knowledgeable and excited when they come to market, they don't always realize the need to look at things from an investment point of view  — and they need to expect a specific return on their inventory.
Whether it's an inventory specialist providing monthly reports or your industry-specific person monitoring your industry's details — anything from daily users to average cost of component parts — subsequent business decisions should be based on this information. Business success is about reacting as fast as you can to what your market is doing.
"I like to tell my clients that once you open your doors, your business doesn't belong to you anymore," Lafontaine says. "It belongs to your customers, and you need to make sure that you react to what they want."
The People Person
One area often mishandled by small-business owners is human resources. And that can be a catastrophic mistake. Thirty per cent of small-business failures are blamed on poor hiring decisions.  
"I'm stunned at the number of people who have substantial staff but do not consult with a human resources expert," Rettich says. "And for such a fragile, delicate and potentially business-destroying area as the [hiring, managing and terminating of] employees. I always ask, 'Who did you consult when you wrote up this letter of employment or when you laid off a third of your staff?'"
What many employers don't realize is they may be violating the Employment Standards Act. And, according to Rettich, this can be as costly as any workplace safety violation.
If that's not incentive enough, most small-business owners spend 25 to 35 per cent of their time on human-resource matters. Beyond preventing HR missteps, a good HR consultant can give you back some of this valuable time by assisting with hiring, establishing staff on-boarding and training procedures, and developing performance standards and reviews. 
The Messenger
In the 21st century, marketing has become so multi-channel it can be very complicated for a business owner to navigate.
"When you map the complexity of the marketing world on top of the already complex typical business, you can't necessarily look to a marketing generalist anymore," Rettich says.
But is it really realistic for a small business to engage a whole team of marketing specialists? Rettich suggests another avenue: an agency or collective, such as the Freebird Collective. Organizations like these have teams of experts across various mediums. They can deliver a campaign for a unified brand message across your outreach platforms, from your website to your selected social media channels.
Your marketing advisers can also help you create content to distribute on your selected channels, whether they be Facebook, Twitter, Instagram or YouTube. You might think you've mastered food photography and, yes, your nephew is cute in that quirky video clip, but staying true to your brand identity is important.
Keeping You Connected
If there is one thing that all of these people can bring you, it is a greater sense of connection to the world at large. Many entrepreneurs can feel isolated, but no business exists in a vacuum. Your round table of consultants will have other clients and ties to the business community and can bring you a sense of what's happening in the marketplace at large.
Once you have this virtual round table of advisers, you should try to get them all around the same table at some point, physically, not virtually. You don't have to meet weekly or even monthly, but do meet at least initially when you are setting up your business, and then yearly. Be sure to also include some of your key personnel, such as your operations manager and finance manager.
"When working collaboratively, there is a chemistry that can happen," Rettich says, "resulting in truly creative solutions."
Most important about working with these advisers is realizing you don't need to do everything yourself, giving you the valuable time necessary to focus on what you do best: being an expert at whatever it is that led you to start your own small business in the first place.