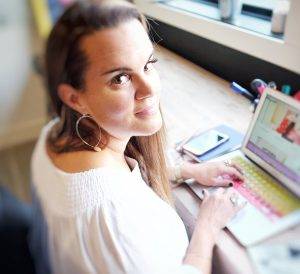 Trisha Lees is the principal at Rep Lab Communications, specializing marketing and public relations, with a particular emphasis on crisis management. She has developed expertise in real estate development, health care, health and wellness, fashion and oil and gas, though her work spans many industries. She is a past Douglas Magazine 10 to Watch award winner.
How is Rep Lab coping right now, and how are your clients feeling about how this will all play out?
This is a unique scenario where my clients and I are sharing the same anxiety, uncertainty and bewilderment about what's happened in such a short amount of time. I'm a naturally optimistic person however at this time I am helping myself and others be 'realists' based on the devastating events surrounding COVID-19.
How has the crisis affected your business, and how do you anticipate it will affect it?
The crisis has impacted my existing clients in a variety of industries. All the events I was working on have been postponed or cancelled and anticipated business plans have been altered or put on hold. At the same time, I have begun work with new companies that need support communicating to their stakeholders about what their plans are amid the COVID-19 outbreak. Over time I expect traditional PR work will be quieter, and then companies will need help in re-establishing themselves. I think PR professionals can play a crucial communications role for companies as they work to get back to normal and to adapt to the way that normal will inevitably change.
What advice are you giving your clients for riding this out?
This is a truly unprecedented scenario where no one can anticipate the length of time that business will be impacted. I've advised companies to be honest and communicate openly and frequently with various audiences. Acting together as a community rather than as individual businesses will be key to weathering this storm.

What is the opportunity in the challenge for you and your business?
I work regularly with companies managing issues and crises, but never has a circumstance impacted so many facets of our businesses and lives overall. I have been grateful to have new companies reach out to Rep Lab for support; the challenge is in anticipating what lies ahead. Each company needs a 30, 60 and many days beyond strategy and I've been busily putting the same in place for my own business.
What advice have you applied or are you applying from previous experiences coping through crises?
The nature of a crisis is that it can't be sustained indefinitely: it will pass. I know from helping companies in crisis and from my own experiences in business and life that time is a helper and a healer.
What are your resources right now? Do you have a mentor supporting you, peer group, books you read?
I rely on the support and ear of my best friend Neil Tran, owner of web firm LeapXD. I also run every day and take breaks from 'thinking business' with my young daughters. In this circumstance I have found reading books about spirituality such as The Untethered Soul (by Michael Singer) the most helpful for its ability to help us look at ourselves in a new light.
What advice do you have for others experiencing this alongside you?
Think about the big picture in terms of the parts of your life that matter the most to you. Surround yourselves with people who love you. Take breaks from reading all forms of media. The discomfort of the unknown often leads to many things you didn't know about yourself.