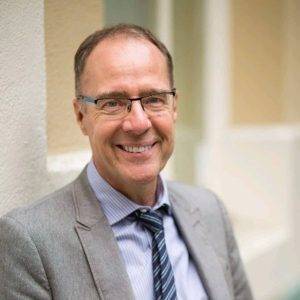 Clemens Rettich has supported the improved performance of organizations across North America for over 20 years. His core expertise lies in Organizational Performance, at the intersection of human capital and lean processes. He is a regular contributor to Douglas magazine.
How are you coping right now, and how are you feeling about how the COVID-19 virus will affect the economy?
For the time being, things are going as well as can be expected. I'm personally coping well. It is important for me to maintain as much of my routine as possible. I still get dressed for work and go into the office as safety and our own guidelines allow. I am feeling more concerned about the economy than about the virus itself. The implications of cascading shutdowns (including in the global supply chain), bankruptcies, payroll failures, leading to further implications for mental health and social stability, are a oncern. I am writing an article on LinkedIn about this right now, and as I've been at it for a week, it is proving to be one of the more difficult pieces to write in awhile.
What advice are you giving your clients for riding this out?
In a nutshell we're talking about:
Maintain excellent communication with your financial, legal, and lending stakeholders; don't wait for an emergency to talk to them for the first time in years.
Over-communicate — with your team/employees, customers, shareholders, suppliers and the world at large.
Keep the tone of your communication practical, positive, and supportive.
Do everything you can to dial in cash flow, from pricing through aggressive margin management to your A/R and A/P.
As well as high-pulse communication, support your internal culture by ensuring that management walks its talk. Be doubly cautious of subtle signals (management gets to work from home; front line stays in the line of fire — sometimes necessary but must be acknowledged). Tone is everything right now.
Work with your finance professionals to optimize your balance sheet: liquidity matters.
What is the opportunity in the challenge?
Many are talking about immediate opportunities such as moving sales online, etc. But in the world of organizational behaviour, we talk about extinction vs. reinforcement or sustainability. I think that's where the greatest opportunity lies: minimizing the extinction of positive behaviours we're acquiring now, after the crisis passes. Any organization that can sustain some of these new behaviours and practices will gain a new competitive advantage. These behaviours include:
sustaining the closeness of culture that evolves in times of crisis, under good leadership (the 'war stories' of getting through this together).
sustaining the new quality of communication, including the use of remote conferencing systems that organizations have talked about a lot more than they have used them, in the past.
sustaining the cash and balance sheet discipline after the crisis.
reinforcing the value of digital tools, and effectively managed change generally; we haven't been in Kansas, Toto, for decades, and maybe this is the event to finally wake up a larger number of organizations to that reality.
understanding that lean does not mean over-optimization. Most organizations still equate 'lean = no fat', which leads to the nonsense of running staffing, administration, inventory buffers, supply chain, etc. optimized for perfect loads and sunny days. This is staggeringly risky, but most organizations do it anyway. I'm not expecting miracles, but if even a few key players change their behaviour and optimize for reality that has spikes, surges, and people who need a break, we will be better off.
What advice have you applied or are you applying from previous experiences coping through crises?
That communication, and doing the difficult work of uncovering, and acting according to the facts, are central to resiliency in a crisis.
Also, that it is important to plan for what happens after the crisis. The landscape will be different. Customers may have changed what they are listening for, competitors may have adapted in new ways or may have disappeared altogether. We can't predict what tomorrow will look like, but we can anticipate that it will be different, and as entrepreneurs and leaders, if we can stay out of the panic and the temptation to react reflexively, we have an opportunity to create new value in new ways.
What are your resources right now? Do you have a mentor supporting you, peer group, books you read?
My resources are my family, my colleagues, and the decades of learning how humans behave. Family, friends, and colleagues give me strength, and having insights into human behaviour (especially in organizations)  gives me clarity and keeps me positive. Understanding why people hoard toilet paper helps us not get caught in the toxic feedback loop of negativity that makes crises so much worse.
What advice do you have for others experiencing this alongside you?
Take the time to understand;
Take the time to communicate well;
Pay attention to the basics (cash and culture, balance sheets and relationships) rather than being reactive and twiddling knobs on the machine in a panic;
While operating inside the guidelines set by health authorities, do everything you can to stick to routines. That supports good mental health.