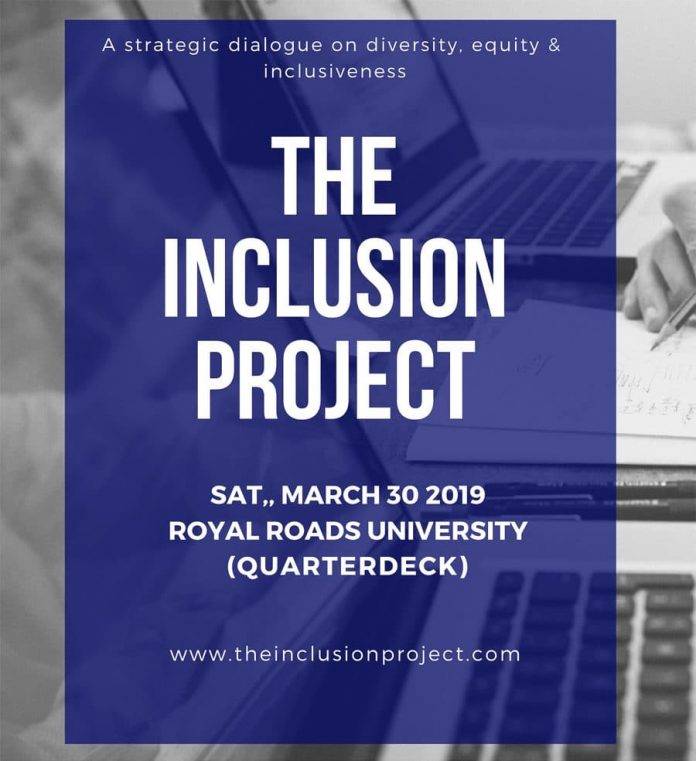 The Inclusion Project is a one-day strategic dialogue held at the Royal Roads University Quarterdeck where stakeholders can engage in discussion around diversity, equity and inclusiveness. The project is partnering with the government, business sector and civil society groups to develop policy recommendations and initiatives.
"It is coming from some of my personal experience having moved here as a newcomer from Nigeria a few years ago," says Ruth Mojeed, organizer of the project, "as well as the stories and experiences of many international students, immigrants and refugees from different parts of the world making a home in Victoria."
The keynote presentation will be delivered by Victoria Mayor Lisa Helps. Plenary speakers include: Dr. Chris Kilford, president of the Canadian International Council; P.S. Mitzi Dean, parliamentary secretary for gender equity; Catherine Holt, CEO, Greater Victoria Chamber of Commerce; and Mark Lovick, regional vice-president, Royal Bank of Canada.
Gender equity, racial inclusion and youth engagement are the main topics up for discussion at the event.
"These three themes were chosen because of intersectionality with some of the challenges newcomers face in accessing opportunities," says Mojeed. "In some sectors, such as the tech sector where it predominantly male, there is a real need for employers to provide opportunities that benefit people of different gender and improve the work culture to be inclusive of people with a varied range of experience and outlook."
"The same applies for youth engagement and the need to have more youth represented on boards and in a position of leadership in organizations," she adds. T"here is a strong need for a diversity of experience to ensure maximum productivity and impact."
The one-day event takes place on March 30th at the Royal Roads University Quarterdeck from 8:00am – 6:00pm. General admission for individuals or organizations is $125, and $75 for students/youths or non-profit organizations. Sponsored tickets are available based on need, and discounted tickets will be available for delegates and larger groups. Breakfast and lunch will be provided.
For further information on registration and sponsorship details, visit: www.theinclusionproject.com/