Then
Echosec develops the tools to monitor social-media posts and provide analytics and data to clients such as Motorola and the U.S. defence department. The company was announced as a Douglas 10 to Watch winner in the Spring of 2016.
"The 10 to Watch award came at a time when, as a company, we needed the validation and support of our peers in the business community," says Karl Swannie, CEO of Echosec. "[The] 10 to Watch [awards] provided a massive shot of confidence to our team and it came exactly when it was needed."
Now
In the three years since their 10 to Watch win, Echosec has grown into a global business. Echosec's big idea has been featured in media such as BBC, and been featured at TEDx Fort McMurray in 2015, but Swannie says that the company is based on so much more than a successful idea.
"Our proudest moments always come when we know that we've made a difference in the world … we monitor and aggregate data that has played a direct role in saving lives, support organizations or breaking news."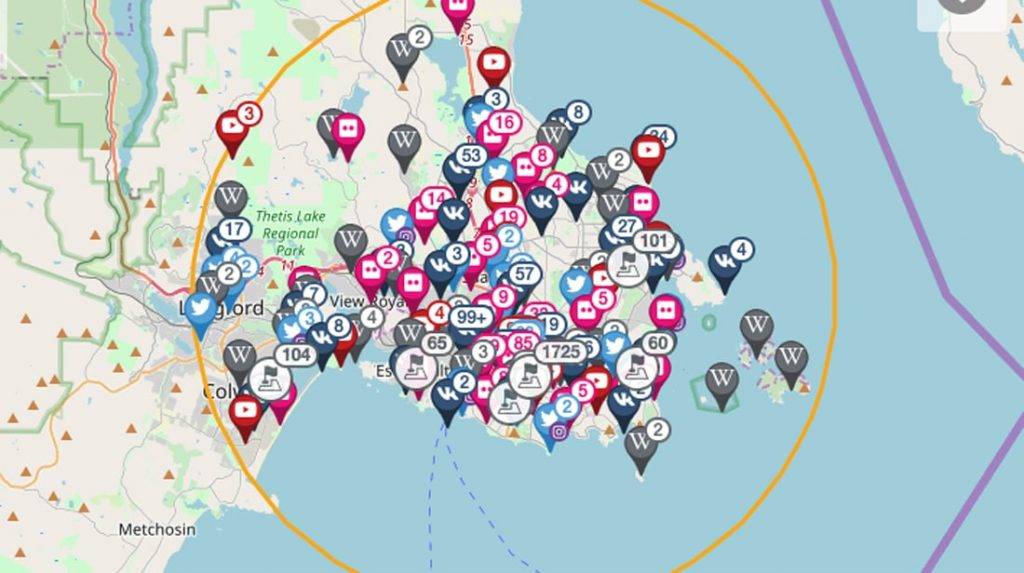 Echosec's search engine allows clients to search a location or keyword to see the public data available in that area or subject. There are 82 million public, geotagged social media posts available per day to see what is going on in the world and provide data to help people. Sometimes in surprising ways.
When Tacloban in the Philippines was hit by a super typhoon, Echosec could use the public data available from social media posts from before the storm to find out what areas had the most popular drug stores and clinics and advise first responders where to locate medicine and supplies.
The wide variety of services available using Echosec technology ranges from emergency response such as in Tacloban, all the way to brand awareness for companies to see how much engagement their brand receives worldwide.
Swannie's number one business advice after three years as Echosec's CEO?, "Sales will never be high enough, our technology will never be finished and our team will always need one more person," he says. "The truth is that it will never be better than right now and we have to take the time to enjoy every stage of the business — that includes the mistakes and victories."
This article is from March 25, 2019