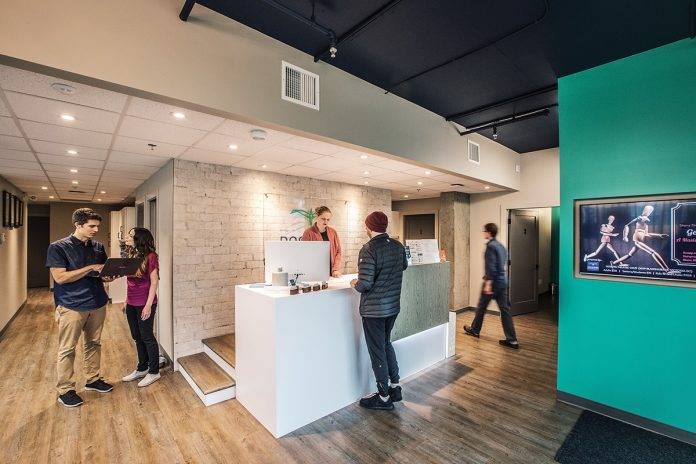 Restaurateurs, tourism operators and tech firms were among the businesses recognized at the 2018 Vancouver Island EcoStar Awards on Nov 22 at Delta's Ocean Pointe Resort. "We keep getting more and more applicants every year," says Jill Doucette of the Synergy Sustainability Institute, which has hosted the awards for four years. "We're seeing more creativity, ideas and collaboration, so the interest keeps growing."
The 2018 Award Winners Are:
AWARD

WINNER

AWARD

WINNER

Climate Action

Oughtred Coffee & Tea

Leadership in Design & Construction

Western Interior Design Group Ltd.

Community Leadership

Big Wheel Burger

Local Food

The Root Cellar Village Green Grocer

Ecological Stewardship (Business)

Ocean Outfitters

Lodging & Accommodation

Nimmo Bay Wilderness Resort

Ecological Stewardship (Non-Profit)

Municipal Natural Assets Initiative

Manufacturing Excellence

Victoria Soda Works

Eco-Preneur of the Year

Paula & Nairn McPhee,
Zero Waste Emporium

Maritime Industry

Georgia Strait Alliance

Experiential Tourism

Victoria Butterfly Gardens

Social Impact

Cowichan Green Community

Greenest Office

Dockside Physiotherapy

Technology Excellence

Empire Hydrogen Energy Systems

Greenest Restaurant

Pizzeria Prima Strada

Transportation Mode-Shift

Cowichan Bio-Diesel Co-op

Greenest Retailer 

Level 10 Eurospa

Waste to Resource

Tire Stewardship BC

Water Conservation

Crystal Cove Beach Resort
This article is from the December/January 2019 issue of Douglas.