What started as an idea to weave Victoria's unique cultural fabric into the lives of its working population has metamorphosed into a "next-level" coworking space for those who wish to lead connected, balanced and happy lives.
"I was doing one thousand things in a day and just wanted things to be a little closer to one another. That's how I thought about Club Kwench," says founder Tessa McLoughlin.
As it turned out, McLoughlin's idea for a collaborative, community-based coworking space was something other people, also craved, so much so that Club Kwench is ready to grow.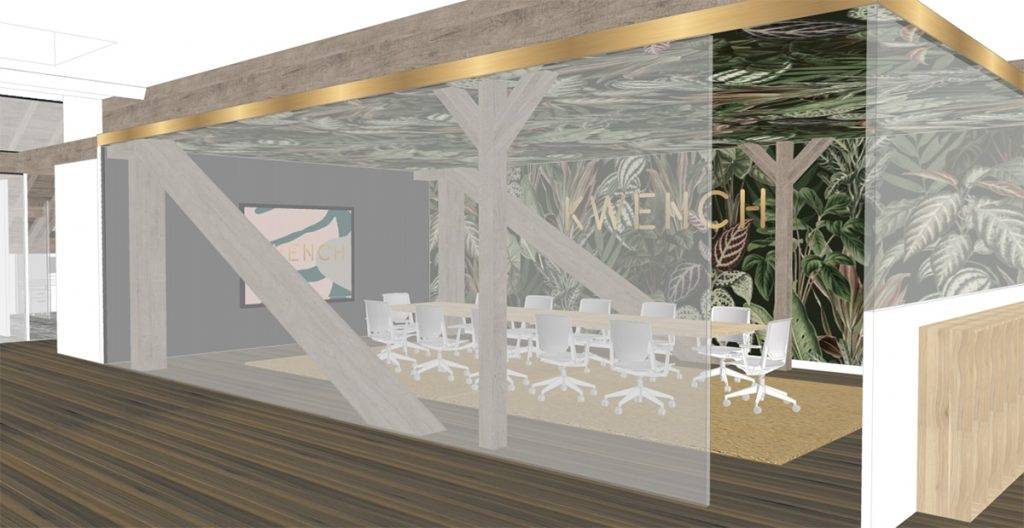 In March 2019, Club KWENCH will leave its original Fort Street locale and move into its new digs — a 25,000 square-foot space at 508 Store Street space owned by Matt Phillips of Phillips Beer. The Rattenbury-designed heritage building, now under renovation, is expected to also include amenities such as a café, restaurant, podcast studio, massage and chiropractic services and fitness space.
"Victoria, and people who come to Victoria for work, are ready for more," says McLoughlin. "The response has been incredible. People are so much more than the work they do. Kwench supports and celebrates that. We're looking forward to including and inspiring more people in their pursuit of living a truly connected, balanced and happy life."
In the new Store Street space, McLoughlin hopes to grow Kwench's membership from the current 90 to 350 plus members who are attracted to the club's culture, community and the pursuit of bringing one's whole self to work. Currently, Kwench members include small businesses Modo, Avalon Accounting, Band Camp and AE, along with solopreneurs, editors, designers, writers, photographers, app developers and artists.
Kwench has plans to expand to cities like Vancouver, Seattle, and San Francisco by 2020, according to McLoughlin, and to Toronto and Montreal by 2025.