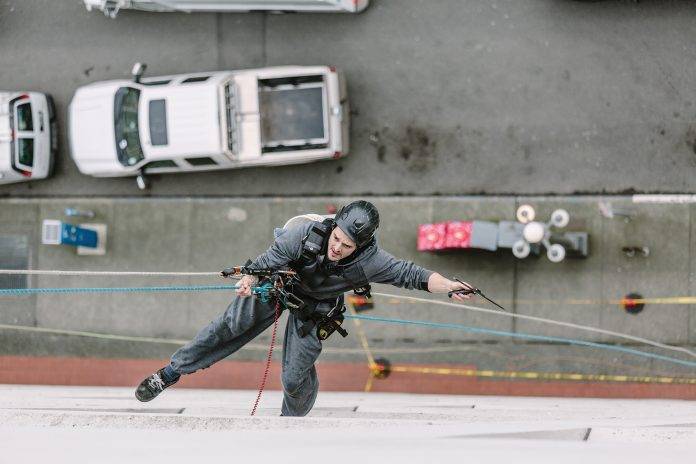 From their unique vantage points high above, it's no surprise that window cleaners occasionally see some surprising sights.
"There's no denying we see interesting things through the windows," says Jean-Paul Meek, general manager of Alco Building Maintenance. "Occasionally they are wonderful, but mostly not. Let me put it this way: sometimes it's 'honeymoon-like' things."
Alco is a family-run business that's been operating in Victoria since 1963. It employs 15 people in peak season and its mostly commercial clientele includes the University of Victoria, the federal and provincial governments, a few major hotels and several property-management companies. But don't go looking for its website.
"We're a business-to-business company," says Meek. "We've been around forever, and a calling card on the Internet hasn't been necessary yet."
Meek has been with the company since 1995 and has been general manager since 2005. While he does go out on the ropes for special jobs, he leaves the tough work for the younger guys.
"Half of our rope-level access technicians are mountain climbers and triathletes," he says. "While I can be effectual with experience and insight, these guys are going to do any job twice as fast as I can."
Meek has seen "big changes in his time" in the level of worker proficiency, with window cleaners requiring at least level one of certification through the Society of Professional Rope Access Technicians (SPRAT).
"The highest building we've done on the Island is a 26-storey one in Nanaimo," he says, "With the new densification in Victoria, we're going to be seeing some higher buildings, which will give us some more excitement."