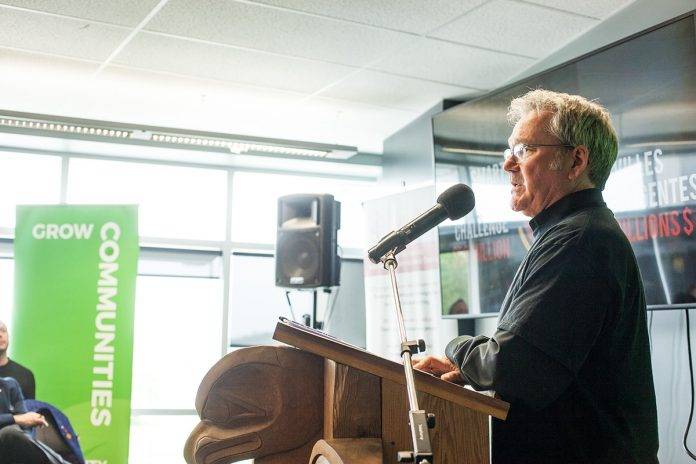 South Island Prosperity Partnership (SIPP) received a gold Excellence
in Economic Development Award at the International Economic Development Council
(IEDC) annual conference on October 16 in Indianapolis, Indiana.
The IEDC is the largest and preeminent economic development association in the world.
SIPP won the award in the category of Regionalism & Cross-Border Collaboration for its
governance structure and unique approach to economic development.
SIPP's unique partnership model is among the first of its kind in Canada and quite rare at the international level. What makes it unique is the broad array of types of stakeholders
working together including municipal and First Nations governments across the region
forging broad partnerships with the private-sector, academia, NGOs, and business and
industry associations to achieve results.
"SIPP and our members are honoured to be recognized by the IEDC for our approach
to regional economic development" said Bruce Williams, Interim CEO. " We are gaining
a reputation as thought leaders through the collaborative model supported by our
members and their support of our work. To receive international recognition for our
efforts and be named a winner amongst world-class cities tells us we are on the right
track. This latest accolade is a true testament to the strength of collaboration."
"The recipients of IEDC's Excellence in Economic Development awards represent the
very best of economic development and exemplify the ingenuity, integrity and
leadership that our profession strives for every day" said 2019 IEDC Board Chair Trayce
McDaniel.
This Press Release was received in October 2019.