Identifying and harnessing people's unique skills can be a boom to any business, and at the COCO Café in Cedar, it has driven a major success.
The Cedar Opportunities Cooperative — or COCO Café — employs 45 people, 22 of whom have developmental disabilities. The café operates as a counter-service, sit-down eatery that trains employees and encourages them to specialize based on their talents and interests — a rare opportunity for people with disabilities living in a rural area with limited local access to any type of life-skills training.
"[The cooperative] wanted to create an environment that not only provided employment and training but also socialization opportunities," says Melanie Atwell, COCO's executive director. "As people in the rural areas often become isolated, they thought keeping [the café] out here would be good because transportation is hard. After a lot of planning and community support they started the café."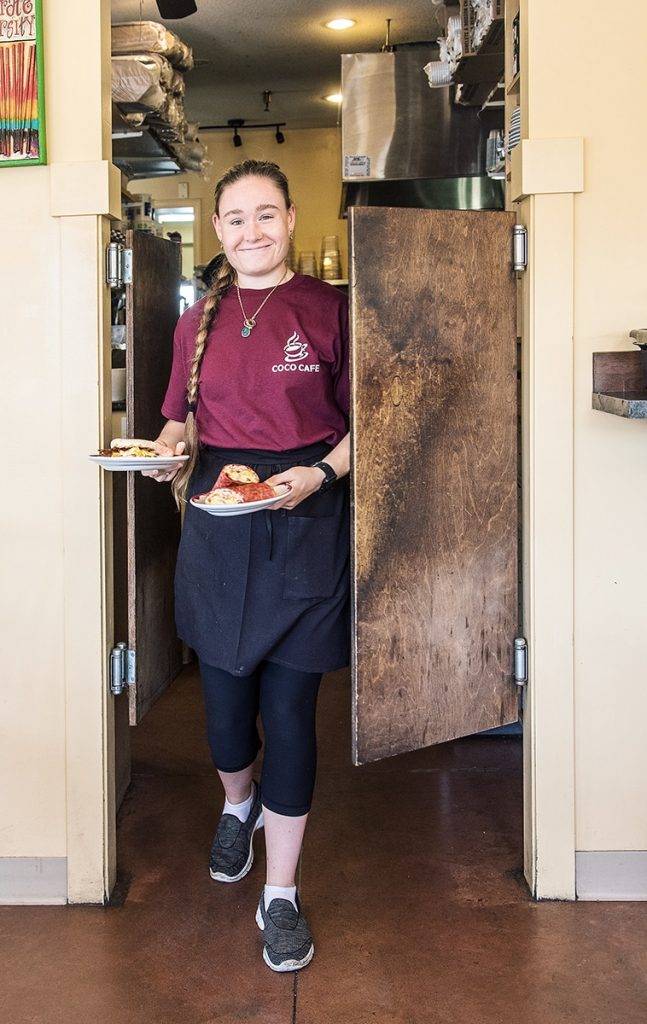 COCO Café consistently ranks in the top five of restaurants in the Nanaimo area on TripAdvisor and often holds the top spot for the region's best breakfast spot. Employees make everything from scratch and use local ingredients like farm-fresh eggs, whenever possible.
Since opening in June 2011 with the help of in-kind donations from local businesses, the café has offered thousands of hours of supported employment to locals with disabilities — 3,300 hours in 2018, up from 1,100 in 2013. That's made possible due to the café's popularity, plus a bustling catering and retail operation that runs out of a new 1,000-square-foot professional kitchen to better serve the steady, year-round demand for corporate and wedding catering services.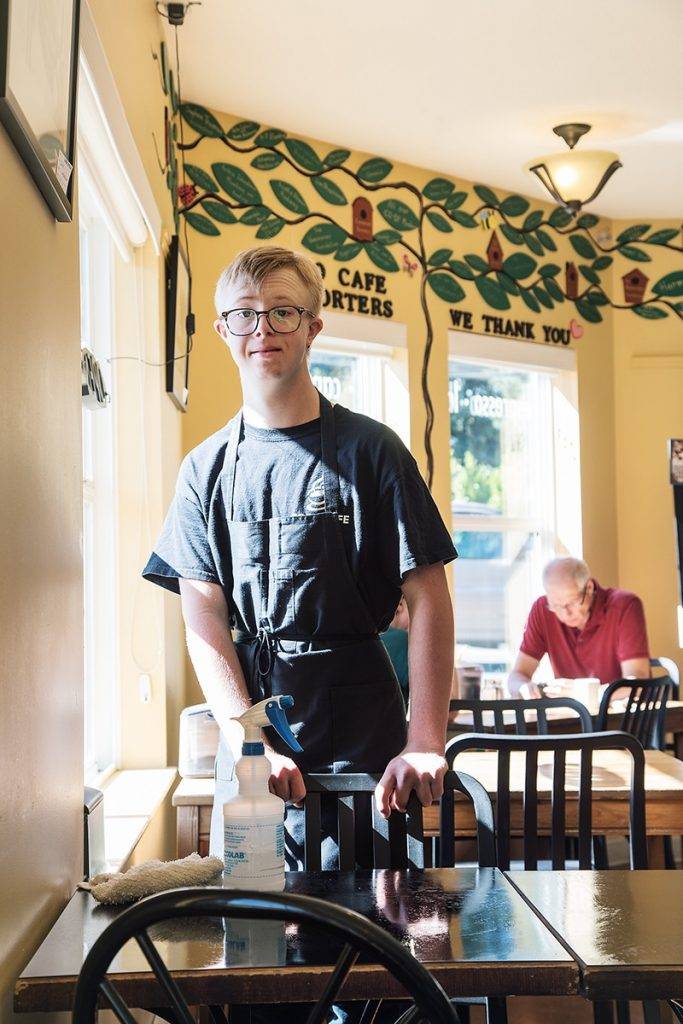 "There's a buzz in here and everyone is so happy," says Atwell of the success of the café, which has won multiple Small Business BC awards.
"People understand that it's a training environment and don't seem to mind if there is a little wait or that it might not be all perfect because everyone here is learning."
This article is from the October/November 2019 issue of Douglas.