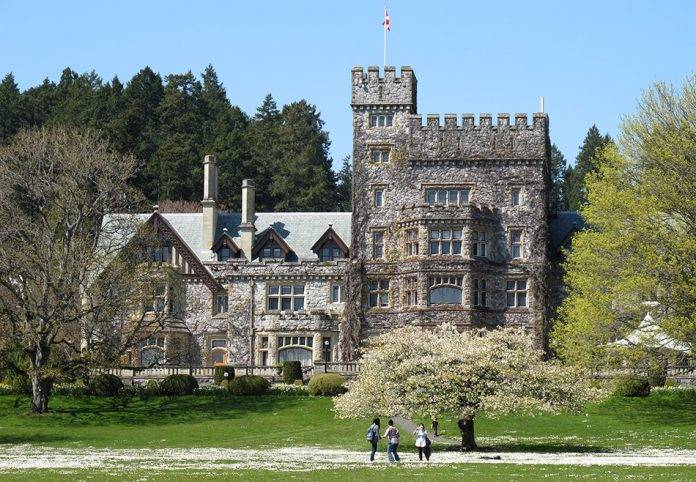 Business and city updates we think you should know about for Tuesday October 31, 2017.
At the university's 42nd convocation on November 9, the achievements of two notable women will be celebrated. B.C.'s lieutenant governor, the Honourable Judith Guichon, OBC and Kathy Kinloch, the president of British Columbia Institute of Technology will both receive an honorary Doctor of Laws degree. In a press release, Allan Cahoon, president and vice-chancellor of Royal Roads says, "It is a privilege to award our highest honours at this convocation to women changemakers in our province."
The executive director of the Bridges for Women Society, Victoria Pruden, will also accept the Chancellor's Community Recognition Award on behalf of the society.
Victorians are encouraged to weigh in on the future of the region on November 25, when the South Island Prosperity Project hosts the first of two Smart South Island Symposiums. These symposiums were inspired by the federal government's Smart Cities Challenge. The free event at the Victoria Conference Centre will provide a platform for members of the public to discuss challenges and opportunities regarding the sustainable development of the region. It's an interactive session, facilitated by Happy Cities author Charles Montgomery, designed for guests to engage with speakers, ask questions and vote on proposed solutions. The event's keynote speaker is CGI Future Cities expert Jose Quadrio Alves, who will discuss Smart City megatrends.
This Friday, November 3 is Random Act of Kindness Day. The Victoria Foundation is encouraging everyone to perform kind acts in the community. Last year, these acts included passing out free flowers on the street to strangers, visiting a sick friend and babysitting. Start planning now how you're going to pay it forward.