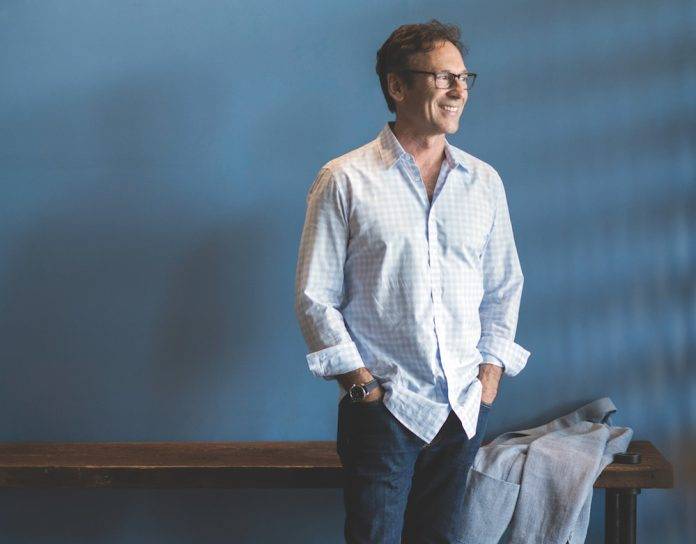 As the son of a man credited with building much of the infrastructure of Metro Vancouver, Rick Ilich spent his summers from age 12 through high school installing and repairing pipe on infrastructure projects.
"You're that scrawny kid who everyone mutters about being the boss's son," Ilich says. "So they have a pretty open hand at toughening you up."
Growing up in the fishing village of Steveston, he didn't have the hardscrabble upbringing of his father, Milan, one of 10 children who grew up in poverty in northern B.C. in a home with no running hot water, according to a newspaper account of his celebration of life in 2011. Among the speakers at the service was former B.C. premier Gordon Campbell, which Rick Ilich says signified his father's stature as a business leader, and not that his father and the premier socialized.
His father's company, the Progressive Group, focused on civil construction, especially in the early years. But those projects worked in the vicinity of residential projects, which piqued the younger Ilich's interest.
A year after high school, though, he bolted from his dad's employ and took a job with First National Lands as a project coordinator. In 1981, he founded his own company, Townline, just as a severe economic downturn pummeled construction.
"So I learned what it felt like to sit on unsold inventory," he says.
He went from building single-family homes to larger projects, such as the master-planned Terra Nova neighbourhood in Richmond in the early 1990s. In the early 2000s, Townline worked on repurposing several heritage buildings in and around Vancouver's Yaletown. They included 1190 Homer St., a 1914 manufacturing warehouse converted to retail space and offices.
Along the way, a broker talked Ilich into checking out the former Hudson Bay Company building in Victoria. "And I did what my father told me never to do," he says. "I fell in love with it."
Townline bought the Bay site in 2004. Then in 2008 another financial crunch delayed work on Ilich's ambitious Hudson project plans for a few years. In December 2009, the provincial government even offered to invest $32.8 million in the project but backed off on that the following year.
As the economy recovered, the Hudson revitalization proceeded apace. Four of the six buildings in the current plan have been completed. The former Bay store building now houses the Victoria Public Market on the ground floor and 152 condos on the upper floors. Three new buildings — Hudson Mews, and Hudson Walk One and Two — have more than 400 rental units combined.
"They've taken a chance on that neighbourhood and revitalized it so that it's really thriving with a lot of retail and housing, which is important," says Jayne Bradbury, who chairs the Urban Development Institute Capital Region and is co-owner with her sister Suzanne of Fort Properties.
The first of two planned towers — the 25-storey Hudson Place One — received approval from Victoria city council in April. At build out, the total cost of the entire Hudson project will approach $900 million, Ilich estimates.
Ilich spoke by phone from Vancouver about the future of the Hudson project, Townline's other interests in Victoria, his vision for the city, and why some developers receive a bad rap. 

Design and livability are core to Townline's residential projects. The communal rooftop terrace, on the west side of the fifth floor at The Hudson, offers sweeping views of the city and upper harbour. PHOTOGRAPH: DEAN AZIM.
---
You're proposing to build the city's tallest building. (Chris Colbeck, Townline's vice president of marketing, disputes that.) How do you expect to balance that with ensuring that Victoria preserves its cherished not-so-tall heritage architecture?
I think the discussion around height is a little bit of a distraction. Victoria's character is really at the street level and that is found through a rich history of very cool buildings built in different decades. So we identify with that and we're trying to bring much of that texture and that historic feel to what we do.
What concerns might you have that the Hudson towers might become the leading edge of a slippery slope toward a downtown Victoria of skyscrapers?
I think [the city's] planning vision is pretty strong. I just don't think they'll let it happen. The only way to get much-needed rental housing and housing in the city is to go up. I think there's a rhythm and there's a pretty strong will of council to retain your character. But your skyline will change.
What potential do you see in the Hudson district for becoming Victoria's answer to Yaletown?
I never try to compare anything in Vancouver to Victoria. If my kids weren't in the school system over here, I'd be living in Victoria. It's got its own level of quaintness, yet it's got kind of a cool groove going on too. There is no quaintness in Yaletown.
Some people say Victoria is at a major turning point between being a big town and a small city, which will lead to all kinds of creativity and tension. What's your interpretation?
Is it changing and/or entering a new level of maturity? Yes. It's attracting people. You're going to get more congestion. You're going to get some people like myself to fall in love with the place and want to live there. So it puts pressure on housing demand. This is more of an international discussion, but it's impacting Victoria because Victoria is part of the international equation.
What kind of vision do you have for the Hudson, or the city, generally speaking — and how does your vision differ from that of other developers?
We committed to bringing life back into your north end of town. … (It) was dying a slow death. We're obviously pretty excited to have participated or even driven the changes in that north end. It's not just another project. We have plans to spend money in that carriageway that no one's telling us to spend. We just think it's the right thing to do to give everybody in that area that sense of pride and individuality. Often development's about plunking up the building and leaving.
What do you see as your role as a developer in alleviating Victoria's housing crisis both for homeowners and renters?
Everyone blames the developers or they blame the politicians, but I think at the end of the day we all were just a bit asleep at the switch and we didn't see the demand building. Now we're all scrambling to fix the gap. There is no shortage of bureaucracy and steps you have to go through to get these things out of the ground. I say that more about other areas. I think Victoria has been pretty good. But I see a chronic understaffing and I know they could use some help to process things quicker.
Victoria city council recently rejected a purpose-built apartment complex in Fairfield after neighbours objected. The younger councillors seemed to favour the project while the older ones had reservations, which mirrors the generational divide — young people who can't afford high real-estate prices tend to favour more density whereas older folks who already own their single-family homes like things as they are. What are your thoughts on that dynamic?
I think that if any city council anywhere is rejecting rental properties because of the popularity contest, they should be shamed. And that's going to bite me, I'm sure.
What do you think of the new NDP government's proposed taxes on foreign owners and speculators?
I'm not suggesting there shouldn't be programs, but they simply didn't think it out very well.
What impact do you think those taxes will have on your development plans, particularly for Victoria?
For whatever reason the government is pretending that the supply problem is not a problem. They're trying to step on the demand side of it. That part is [as] naive of general economic management as I've ever heard. In our business, it's not really going to affect us in any way. It's those poor souls that have built up all their equity in their home and they're aging out of that single-family home and they want to sell out to move and to put some money in the bank — that's the market that's hurting.
What other plans do you have for Victoria or the rest of Vancouver Island?
We're always looking. In addition to building our market housing and our rentals, we do work with a fair amount of non-profits. We have one, I think, in Langford and one just outside of Langford. We parlay our construction skill set and our project management skill set to helping these non-profits realize the equity they might have in under-utilized land. I consider ourselves a Victoria developer as much as we're a Vancouver developer.
Why, even though you're building probably the most important asset for people, do you think property developers come in for such widespread derision?
We do business in places other than British Columbia and I'd say British Columbia is the only place [where] I've experienced [that] if somebody is making money they must be doing something wrong.
What do you think are the biggest challenges the Capital region faces in terms of livability?
You certainly do have traffic problems. Either you need more employment in the West Shore to get people off the highway or you need to improve the highway or have some transit. Transit's the big one. The homeless problem, which is everywhere, needs to be addressed more aggressively. That can only happen with true partnership through different levels of government and private enterprise.
What are your concerns about another economic downturn similar to 2008/2009 that stalled progress on the Hudson project?
Short of the government running out of money, even if no one was buying homes, we need a heck of a lot of rental homes built. And that's going to come by way of government assistance. We're pretty quick on our feet. We'll shift gears. If there's another economic downturn, which I don't believe there will be in any short order, we're quite happy to convert our latest condo projects to rental because we need rental.
Any other plans for building in Victoria?
We are in discussions with other landowners around us and in other parts of Victoria. But, of course, those aren't negotiations I can talk about. We do have another property on Pandora that we intend [to build] a rental tower on.
What would you like to stress about your role as a property developer in Victoria?
Townline's a significant developer in Victoria. We've done really good things there and I know we're really proud of what we've done for that north end of town. I know your planning departments and your council all appreciate the life that's come into that end of town, which we have been the catalyst for. I'm quite happy to wear that. We did this. This is our vision, our risk, and we're very proud of it. 
This article is from the June/July 2018 issue of Douglas.