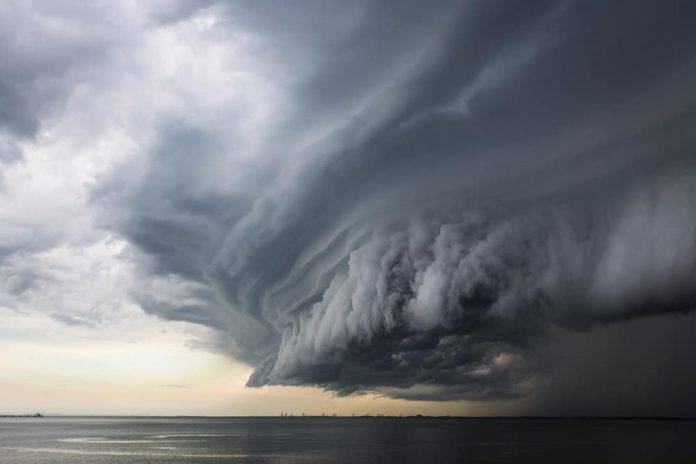 David Labistour does not make important decisions quickly. The CEO of Mountain Equipment Co-op (MEC) prefers to assemble facts and avoid knee-jerk reactions, even with public pressure.
"These days, people want decisions instantly," Labistour told Douglas.
In February, Labistour felt the pressure after Edmonton resident and MEC member Sarah Latha started a petition calling on MEC to stop selling anything from Vista Outdoor, a company that also owns Savage Arms, one of America's largest manufacturers of semi-automatic guns,
Her impetus? The Parkland, Florida shooting where 17 students were killed with an AR-15 rifle, made not by Savage Arms, but by American Outdoor Brands. Latha did not like that about 40 per cent of Vista's profits come from gun sales and that Vista is "enmeshed" with the gun lobby.
Because MEC is a co-operative — run by its five-million-plus members — that espouses ethical business practices, Latha believed MEC had to take aim at the gun industry and stop selling the following Vista Outdoor products: CamelBak, Giro, Bushnell, Bollé, Camp Chef and Jimmy Styks.
More than 54,000 people soon threw their support behind an American issue involving a business that does not have an U.S. outlet.
Two weeks after Parkland, on March 1, CEO Labistour posted an open letter to MEC members explaining that orders would be suspended for the five Vista brands and that MEC would examine what corporate social responsibility entails. Still, MEC was soundly criticized for taking three days to make a decision, in the wake of Latha's steamroller petition.
Was there a tipping point for MEC?
Labistour admits he didn't put a lot of stock into the petition. Instead, he examined thousands of online comments that flowed from the issue.
"We looked at the social media conversations," Labistour says. Stakeholders and suppliers were also consulted. "There was lots of passion around it. It was not black and white."
But some did not want to cut ties with Vista.
"There was a lot of criticism of our decision in Canada," Labistour says. And the irony that Canada has a strong record on gun control did not escape him. But MEC, whose brand was built on trust and social goodness, had to act.
"We wanted to be a catalyst for more sensible gun control," he says.
Despite being in the cross hairs, MEC left room to maneuver, not slamming shut the Vista door. The American company's products could be sold again by MEC if Vista changes, Labistour says.
In today's global economy, supply chains are so intertwined that someone somewhere will find something they don't like, he says. Even so-called ethical funds can be suspect. Deep research into companies often exposes unpalatable findings. In fact, businesses like London Drugs, Sport Chek and Canadian Tire sell some of the products that got MEC into trouble, but the online backlash was all but silent for those companies.
To avoid future customer grief, MEC is spending six months to delve into the ownership and connections for the roughly 90 brands it sells. Calling it a monumental job, Labistour says MEC hired an audit company to look deep into its supply chain, a job which should finish early in the fall.
"We want to make the ownership transparent. Then it's up to the consumer to decide whether they'll shop in our store," he says.
In the Crosshairs
David Dunne is fully aware how companies are held responsible for their supply chain, which starts with the transformation of natural resources and ends when a finished product is in the customer's possession. 
A professor and director at UVic's Gustavson School of Business's MBA Program, Dunne recalls how Loblaw's Joe Fresh brand suffered after 1,130 Bangladeshi workers died in a clothing factory where Joe Fresh goods were made. And when British Petroleum was pilloried internationally following the 2010 Deepwater Horizon incident that killed 11 people and spewed almost five million barrels of oil into the Gulf of Mexico. Both companies handled their crises poorly, he says.
The recipe for a successful response is to do it relatively quickly. "You need to respond fast when things are happening," Dunne says. "Things go viral very quickly."
But on the flip side, jumping in too soon, before all facets are well understood, can be a problem.
Knowing when to "go live" with a credible response relies on plans being made in advance.
"It makes a lot of sense to have discussions when there is not a crisis," Dunne advises. "Part of the process is asking who are we, what do we stand for, what is important to us." Get strategies into place before problems hit.
In the case of MEC, while the gun issue was largely an American problem, it could not be ignored by a company that has "values" at its core.
"You come across as being unsympathetic," Dunne says. "You're seen as a faceless, corporate machine."
It would've been dangerous for MEC not to respond. Yet, while a good segment of MEC members did not want to suspend Vista sales, Dunne advises that MEC had to stand behind its principles.
"It's not about just selling more stuff. It's about, how will we conduct ourselves? You have to be able to sleep at night."
The Long View
Thanks to today's social media juggernaut, frivolous, vexatious and even false claims are made by customers. Yet Dunne says even erroneous or trivial beefs can have an effect on business. "Take the long view. Who's most loyal? Deliver what's promised. Stuff comes and goes," he says. It's the solid brands that withstand slings and arrows.
Coincidentally, in 2016 and 2017, MEC was ranked number one in UVic's Gustavson Brand Trust Index that surveyed 294 companies in Canada. The survey's goal is to understand why consumers trust certain brands. Rounding out the top five in 2017 were CAA, Costco Wholesale, Fairmont Hotels & Resorts and IKEA. MEC also claimed the number-one spot as Canada's most reputable company in the 2017 Reputation Institute's RepTrak survey.
A Royal Roads University communications and culture professor says that customers alone aren't waiting for responses. So are government regulators, suppliers and influencers.
"It's a very tricky environment for companies to operate in," says Geo Takach. "It's about relationships. Social corporate responsibility is also important."
If a company is perceived as doing the "right things," it's usually good for the bottom line. But a company like MEC — a values-based organization — is more susceptible to criticism by virtue of having ethical standards. Contrast MEC with a company like Barrick Gold or Kinder Morgan, where shareholder profit is all important.
"When you bring values to the forefront, you may be expected to right the wrongs of the world," Takach says. "But those well-served by the status quo don't want you to examine it." 
Which means some companies can get away with more. At MEC, shoppers not only want cool stuff and great gear; they're also concerned with community values and fairness, Takach says.
While some were exasperated by MEC's lag in saying "hasta la vista" to Vista, Takach says a company can only respond as quickly as resources and values allow.
"Anyone can make a claim, so verification is important. Yes, there were 50,000 clicks on a petition, but are we getting feedback from other media?" he asks.
MEC handled its response well, Takach says, despite taking 72 hours.
"I don't know if people fully appreciate how many forces businesses have to respond to." By contrast, immediate responses are expected in cases of natural disasters, such as an earthquake, he adds. "Issues don't go away."
Constant Attention

   
Pedro Márquez, vice-president of marketing and business development at Royal Roads, says all businesses must listen to their clients because demands change over time. And even if social media gets it wrong or propagates lies, it's influential and cannot be ignored.
"All organizations need to be constantly monitoring clients," he says. "That's because the marketplace evolves."
His example? Blockbuster was once a blockbuster business. But it didn't foresee online services like Netflix. By not paying attention, it failed. Sears is another example. Tremendously successful in the 1940s to 1960s, it was caught sleeping by the Amazons of the world, Márquez says.
While MEC's bottom line may be hurt by the Vista veto, Márquez believes the company is living up to important considerations. MEC has preserved its brand's identity and reputation by acknowledging members' concerns. It's also upheld corporate ethics by being truly responsive to society, environmental and shareholder concerns.
As Labistour says, "It was something where our organization could not stand by idly." Yet he cautions that not all public pressure is meaningful. "If we action everything, we look like Don Quixote." 
This article is from the June/July 2018 issue of Douglas.