Vancouver Island's Portofino Bakery has been satisfying cravings for specialty baked goods since 2001, thanks to founder Jaap Verbeke. The baker, who began his career at age 11 as an apprentice in Holland, opened up the original Portofino retail shop in Broadmead Village after moving to Canada.
The company has since solidified itself as one of Victoria's top suppliers of artisan breads and pastries, producing them in its 25,000 square-foot production space off Keating Cross Road in Saanichton.
Its success made Verbeke's decision to retire as general manager that much easier, after an ownership change in June of 2019. Matthew Cimon officially became president and CEO this year.
Cimon and his team remain committed to maintaining the strong roots within the community that have been vital to building the company's success. He has sought to hire predominantly local talent who bring a unique, in-depth understanding of the industry to Portofino.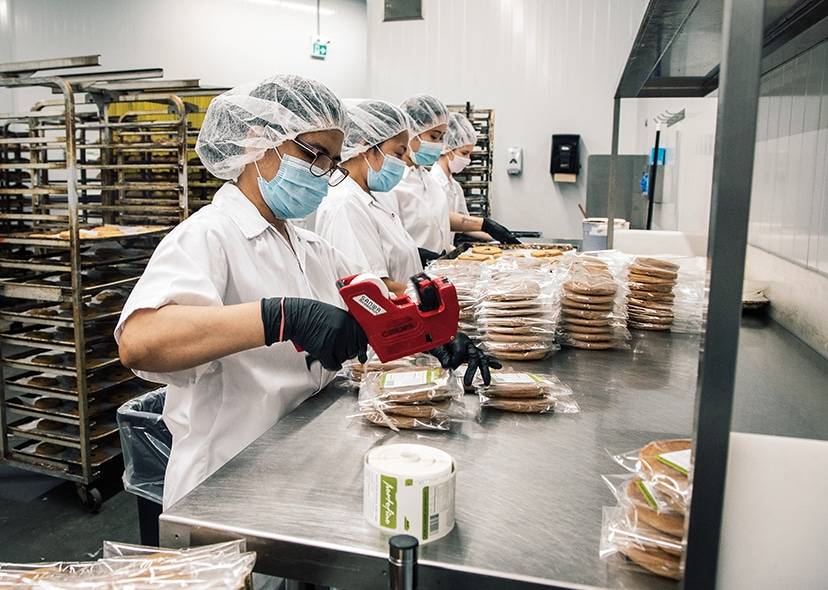 The company employs over 170 people and is looking to increase distribution across Canada soon.
"Over the past five years, the company has seen a year-over-year growth of 15 per cent,
driven by continued expansion on Vancouver Island, as well as to the Vancouver mainland market," Cimon says.
Some bakers begin their shifts at 4:00 a.m. and baking continues through the day. After the dough is mixed, formed and proofed, the loaves are baked in the oven room, then the bread is transferred to a cooling area. Once the loaves are cooled, workers slice, package and label them.
As with many businesses, COVID dealt Portofino a blow. The company saw a huge loss in sales to its restaurant customers. But it wasn't all bad news.
"The bakery saw a 50 per cent uptick in sales of Portofino Sourdough Bread – long a consumer favourite," Cimon says.
A shift in shoppers buying a greater range of products has also helped keep items like Brioche Buns and Peasant Artisan Loaf in top sales spots. This focus on customer demand has been a key ingredient in Portofino's recipe for success — helping it rise from a neighbourhood bakery to a grocery-store staple.
Continue Reading…Benefits of Humanistic Leadership