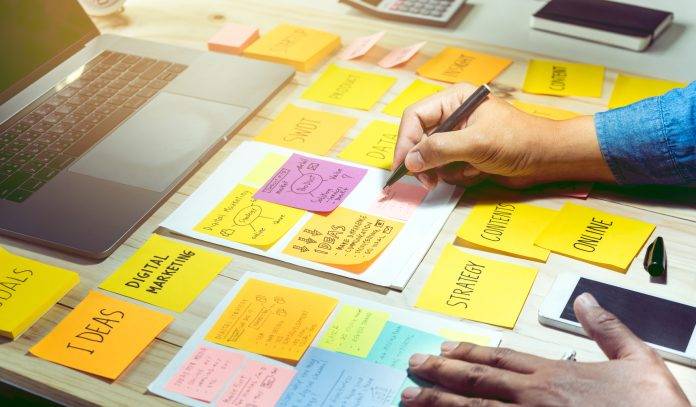 By The Array Team
Labour shortages in British Columbia are high in many key industries. 
According to a Job Bank article published in October 2022 by the Government of Canada, the rising costs of interest rates and the demand for wage growth due to inflation are putting pressure on businesses trying to hire and retain talent.
If your business is growing and you're struggling to hire talent to meet the demand, here's how marketing can help target ideal candidates for your open positions.
Craft messaging and content that speaks to your ideal candidate.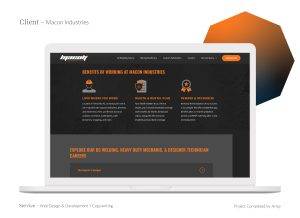 If you want to attract someone, you have to grab their attention first. And to do this, you need to know how to speak their language. 
You already have an idea of the kind of person you want to hire. Think about demographics like age, location, current occupation, and education. 
Then dig deeper and think about their interests. What kind of personality do they have? What motivates or frustrates them? 
Once you get clear on the person you want to hire, develop a campaign voice and personality that aligns with the kind of people they'd hang out with. 
Use this brand voice to craft messaging and value propositions that speak honestly about your company and resonate with the ideal employee you're after. 
Build a targeted careers page on your website.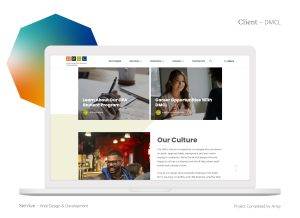 Most company websites primarily focus content on customers. On the other hand, having a dedicated careers page for recruitment is a strategic way to focus on talent. 
A strategic careers page communicates your company culture, shares your benefits, and captures a database of potential candidates through online forms. 
You can take your carefully crafted copy and create an engaging careers web page that visually communicates why you're the ideal choice. 
Optimize your careers page with SEO keywords and meta descriptions to make sure you rank high on Google.
Leverage social media to build company culture and brand awareness.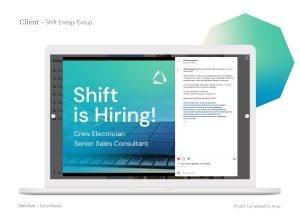 Whether you're on Facebook, Instagram, LinkedIn, or TikTok, having a social media presence is a simple way to showcase your brand and company culture. 
According to a 2022 Organization Culture Research Report by Quantum Workplace, 66 percent of employees say company culture positively impacts their work and behaviour every day. 
In other words, strong company culture is becoming increasingly valuable to new recruits when deciding on a company to onboard with. 
Use social media to showcase culture-related content. Company culture is, afterall, social. You can engage with potential employees, celebrate your current ones, and build brand awareness on multiple channels. 
Looking to cast a wider net for recruitment? You'll need to pay to play. 
Allotting a budget for paid Google and Facebook ads will help you reach a much larger audience and can create interest amongst passive candidates (people who aren't actively seeking). 
Paid ads are also a good digital marketing strategy to get you at the top of a feed or search engine.
Tap into your network through branded email newsletters.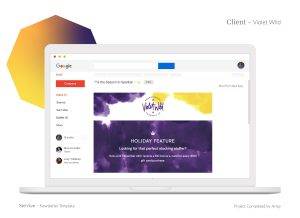 Another great medium to recruit new talent is email marketing. 
If you use a web-based email automation service like MailChimp, create a branded template that can be repurposed with different types of email marketing content. 
Whether you want to showcase your company culture or share tips about finding work in your industry, you can easily reach out to your subscribers or your newly saved candidate pool. (You know, the one you developed from your targeted careers page!) 
Develop an email drip campaign that can automate the entire process and measure metrics based on your recruitment goals.
Are you recruiting because your business is scaling?
While these are a few great marketing strategies, they can be hard to implement and execute when you lack the time (and the employees) to do it. Partnering with marketing professionals like a full-service agency is an effective way to kickstart your recruitment campaign and take a little bit off your plate. Collaborate with professional graphic designers, web developers, or copywriters to ensure your marketing efforts stay on brand and connect with your target—your ideal candidate.