The NexStream Tech Challenge announced its winners in July and Island businesses were well-represented. Julie Angus of Open Ocean Robotics and Ania Wysocka of Rootd both won for their innovative solutions to environmental and health challenges. 
NexStream is a problem-solving competition that encourages individuals and businesses to innovate solutions to challenges that face the BC Coastal region. This is the second year of the competition and the challenge sectors this round were Health and Emergency Preparedness, Sustainable Resource Management and Food Security. There was also a Wildcard category where entrants could propose their own challenge to solve. The winners received investment commitments with a combined total of $700,000. 
Participants move through 5 stages of the competition, which includes developing their idea and then undergoing a 4-6 month rapid prototyping phase before concluding with a demo. Throughout the process, teams get regular check-ins with NexStream mentors.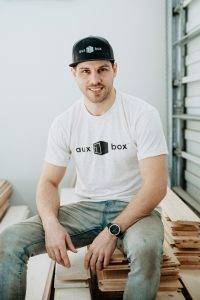 "During the duration of the program, you get to do something you wouldn't normally do with investors. There's a lot of value and mentoring, guiding for pitching," says Landon Sheck, co-founder of Parksville based Aux Box and finalist in this year's NexStream competition. "Relationships built with investors are invaluable. NexStream does a great job of tempting companies to move up to Campbell River and creating a thriving environment." 
Aux Box (a Douglas 10 to Watch winner) creates prefabricated additions to homes that arrive in a standalone box. It's an easy, construction-free, way for homeowners to add on an office, guest bedroom, or studio without the hair-pulling of a full renovation. 
Though Aux Box did not end up winning in any of the categories, two other island businesses did. Ania Wysocka of Rootd was a co-winner of the Health & Emergency Preparedness challenge. Also a Douglas 10 to Watch winner, she received the special $10,000 RBC Royal Bank Community Service Award. Rootd is a mental health app that helps users face panic attacks and provides support for anxiety. 
"Taking this step back to look at Rootd from a distance is always a valuable process, and as an added bonus it always adds fuel to my excitement about all the big plans and progress we have in the works," says Wysocka about her NexStream win. "Rootd is getting really close to the 1 million user milestone now, and it was really cool to see how quickly that number grew since the start of the NextStream 2.0 competition."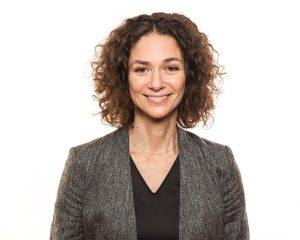 Joining Rootd on the finish line is Julie Angus of Victoria-based Open Ocean Robotics. Angus won in the Wildcard category for her company's autonomous solar-powered boats. The robotic vessels collect real-time marine data that can be used to monitor and protect our oceans. 
"We're delighted to have won the NexStream Wildcard Challenge," says Angus. "It's a huge vote of confidence in our technology, team and mission to help advance sustainably understanding our oceans." 
As well as providing mentorship, the NexStream competition also helps participants develop skills in business strategy, prototyping and marketing. 
"The NexStream process offered us the opportunity to set milestones and then work with mentors to achieve those goals," says Angus. "Support like this is very important to early stage companies like us, ensuring that we choose the best direction for our company and benefit from mentorship offered by the program."
The other winners of NexStream 2.0 are: Calgary's AazeintTx for their fast-acting treat asthma attacks, Vancouver's AVA Technologies Inc. for their indoor smart garden technology, and Burnaby's MintGreen for their clean energy solution of recovering heat from cryptocurrency mining.
You may also like:
Campbell River rising – how the region is shaping its economic future