Using traditional methods, algae production can be a difficult and error-prone process. "We found out that everybody in aquaculture was having trouble growing algae, and they were doing it with old-school methodologies," says Robert Roulston, CEO of Industrial Plankton.
"We just automated something they were already doing." In addition, algae is used in aquaculture, biotech and research, and traditional production methods are prone to contamination — Industrial Plankton's photobioreactors are sealed and eliminate the risk of contamination, resulting in a more reliable crop.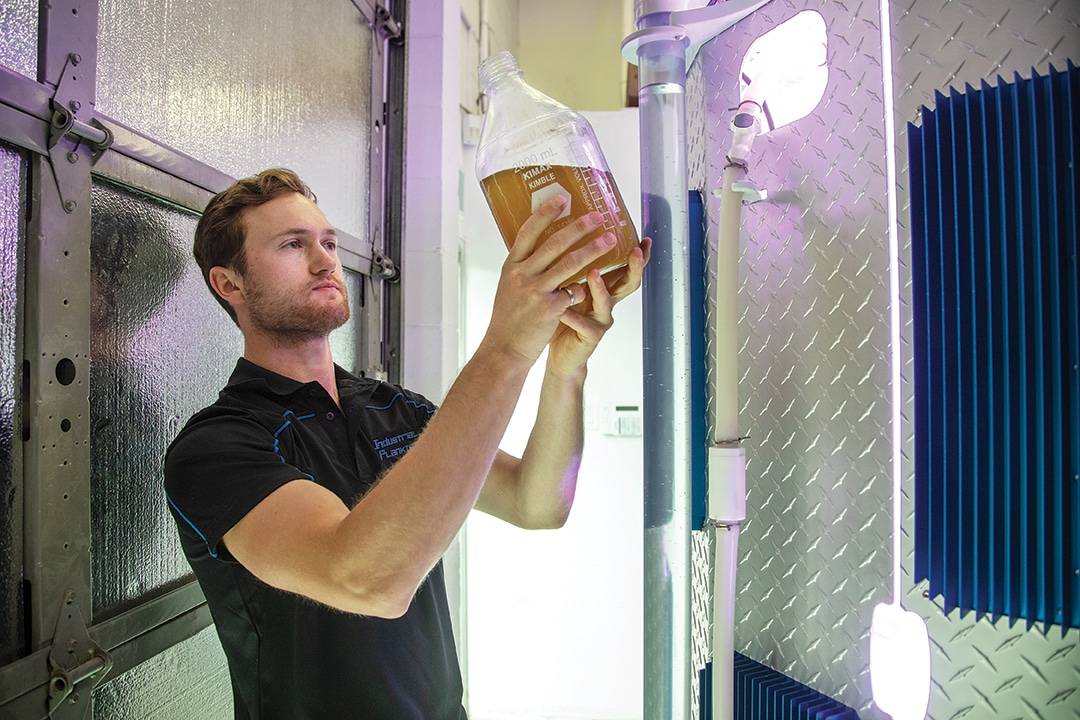 The Tools
The photobioreactors are closed tanks — which eliminates the risk of contaminants — used for producing algae.
The Advantages
They reduce the amount of time and labour spent on algae production and increase biosecurity, ensuring the product doesn't get contaminated.
The Process
After adding 20 litres of algae to the photobioreactor, it scales up to 1,200 litres in a week. The photobioreactors add nutrients to promote growth. Over the next three months, around 40 per cent is harvested per day.
The Buyers
Industrial Plankton works with companies in 18 countries. Half of their clients are in shellfish and shrimp production; the other half makes biotech, such as nutraceuticals or drugs.
Continue Reading: How to Build a Brand in Times of Uncertainty