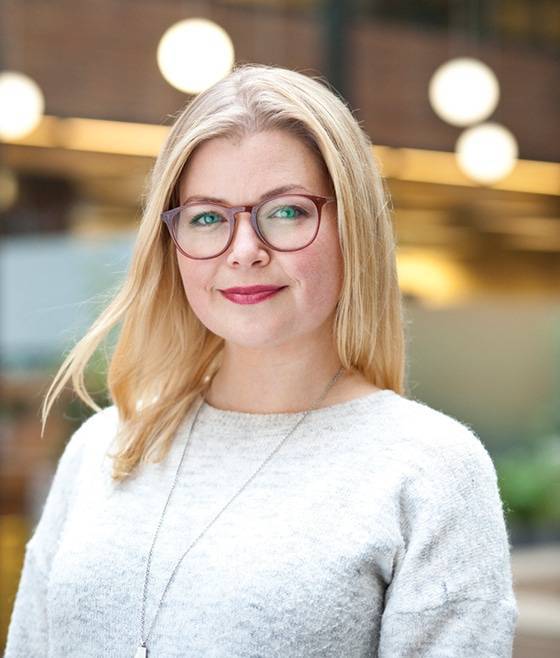 It has been an honour to be a part of Douglas's Small Business Issue and be immersed in the incredible stories within our community that give us hope. Small businesses have had a wild ride this year, with intense bursts of change, adaptation and resilience.
What I've heard from many business owners is how incredible their teams have been through this crisis. I have been beyond impressed with my own team, who took these new challenges and turned crisis into positive change.
As I work in the environmental sector, many people have asked me "Will the pandemic put sustainability on the back burner?" I am pleased to report this has not been the case. We have had an absolute roller-coaster year, but we did not leave our values behind as the foundations of our businesses shifted beneath our feet. In fact, we are seeing that more small businesses are coming back to their core values and why they started their businesses in the first place. We now know we can pivot quickly, and our teams are resilient, smart and adaptable to change. I wonder what more are we capable of?
At the beginning of COVID, I met with other members of the BC Small Business Roundtable and Michelle Mungall, the honourable minister of jobs, economic development and competitiveness, every two weeks.
The statistics and stories of despair poured in like a tidal wave. It was intense, emotional and all-consuming as we shifted from a growth mindset to pure survival mode. Toward the late summer, there was a change; we started hearing stories of bold transformation, quick policy changes, businesses rising to the challenge and doing incredible things in their communities.
While the feeling of "doom and gloom" comes in waves, I am inspired and hopeful for our future, not in spite of the pandemic, but because of what it has taught us.
Take our regional food system for instance; being on an island, food security became a top concern as the unemployment rate rose and supply chains began to show broken links. Cinda Chavich's story on local food sovereignty highlights the region's action to reinvent and reconnect to our local food supply chain.
This issue is full of stories of small businesses who have risen to the challenge. Andrew Findlay's article illustrates efforts in the Tofino community to strike a balance between ecological strains and a booming tourism industry. You'll also find an article by Keith Norbury about how local businesses are making and exporting world-class products, ranging from hand-crafted boots, outdoor lighting systems, rowboats, air compressors and seaweed.
Small businesses are the bedrock of our community. Even with restraints, we are resilient. Let's continue to show the love for small businesses and create a brighter future for decades to come.
Onward and upward.