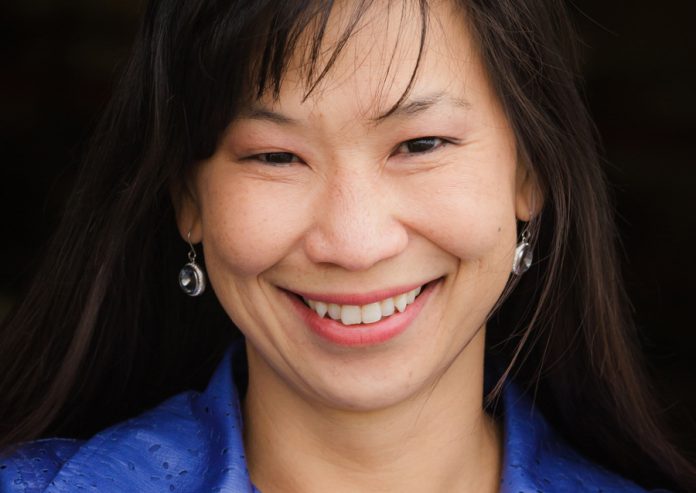 Peng-Sang Cau, president and CEO of Transformix Engineering will be the opening speaker at the 9th Annual State of the Island Economic Summit on October 28 and 29. The conference is hosted by the Vancouver Island Economic Alliance (VIEA).
Cau founded Transformix in 1995 with three engineers and has guided its transition from a local provider of engineering services to international supplier of Advanced Automation Solution. Her summit address, sponsored by Canadian Western Bank, will focus on the importance of manufacturing in a healthy economy.
"Manufacturing is what creates value in an economy — high paying jobs that you may not see otherwise," says  Cau. "It is what brings all these materials which are nothing, and makes them into something. High value manufacturing creates the business jobs, but it also creates the trades jobs and the engineering jobs and all the innovation that comes with it."
Cau and her partners won the Kingston Chamber of Commerce Young Entrepreneur Award in 2007. She was inducted into the Kingston Chamber Business of Hall of Fame in 2011 and was Kingston Business Woman of the year in 2012.  In the spring and fall of 2014, Cau accompanied Prime Minister Harper on Trade Missions to the Netherlands and China. Cau is the 2015 Jim Bennett Award recipient.
Cau and her family came to Canada from Pol Pot's Cambodia as a refugee in 1980. Quickly adapting to a new language and culture, Cau graduated at the top of her high school class in Regina, Saskatchewan and won a number of scholarships including one of only two provincial scholarships. Graduated in 1994 with a Bachelor of Commerce degree from Queen's University, Cau held sales and marketing posts at Quantum Information Resources and Lever Pond prior to starting Transformix.
In addition to leading Transformix, Cau serves as a director in Kingston General Hospital's Board and advised the Ontario Research Council as a member of the Research Matters Panel Advisory Board. She is a regular speaker at conferences across Ontario and has been featured in the Global and Mail and on CBC radio.
"Canadian Western Bank is pleased to be sponsoring Ms. Cau's presentation," says Kevin Wilson, Assistant VP & branch manager, Canadian Western Bank. "We have been a big supporter of VIEA and the summit since the beginning and we are looking forward to discover what Peng will have to share about how manufacturing technology will positively impact the BC and Island economy." –
"Recognizing the importance of continuing growth and diversification in technology and manufacturing on Vancouver Island combined with the importance of young entrepreneurs and immigrant investment, the Economic Alliance is excited to present Ms. Cau as the opening speaker…," says Ron Cantelon, VIEA chair.
Summit schedule and registration.