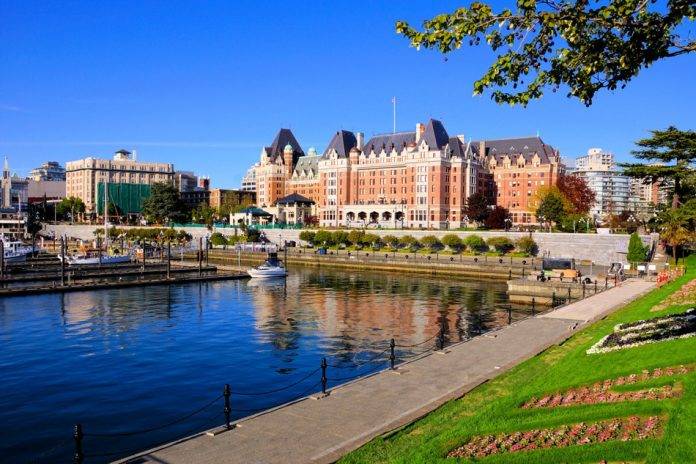 It's not hard to love Victoria — this is something locals and visitors both know. Today, Condé Nast Readers' Choice awards were announced and Victoria was voted second among the top 20 small cities outside the USA. Victoria ranked behind San Miguel de Allende, Mexico, and ahead of destination hotspots Florence, Italy (3rd), Bruges, Belgium (4th) and Lucerne, Switzerland (5th).
Victoria's Magnolia Hotel and Spa also ranked 4th in the Best Hotels in Canada category and the Fairmont Empress ranked 19th in the same category. Brentwood Bay Resort and Spa was named 5th in the Top Resorts in Canada category.
Each year, the Canadian Centre for Policy Alternatives releases a study examining the gap in access to education, health, positions of leadership, and economic and personal security between men and women. And each year it looks into these inequalities in Canada's 25 biggest metropolitan centres. For the third year in a row, this study found Victoria was the best place in Canada to be a woman. This is based largely on leadership: more women than men are employed here, and women hold 45 per cent of management positions and 45 per cent of elected positions in the region.
For the first time, the University of Victoria is planning a Campus Cycling Plan to support biking as safe and convenient. The university is working toward developing bike infrastructure, including bike parking and bike paths. For now, this is in the planning phase and all are invited to on-campus pop-up booths to share their thoughts for bike-related opportunities and improvements. The first of the pop-up booths is today, the second tomorrow, and the third on Wednesday, October 25.
Latitude Geographics, a Victoria-based company that makes web-based mapping technology, has received investment from Battery Ventures, a Boston-based technology-focused investment firm. Latitude's CEO has said this partnership will help the local company reach its potential and help latitude grow on an international level.