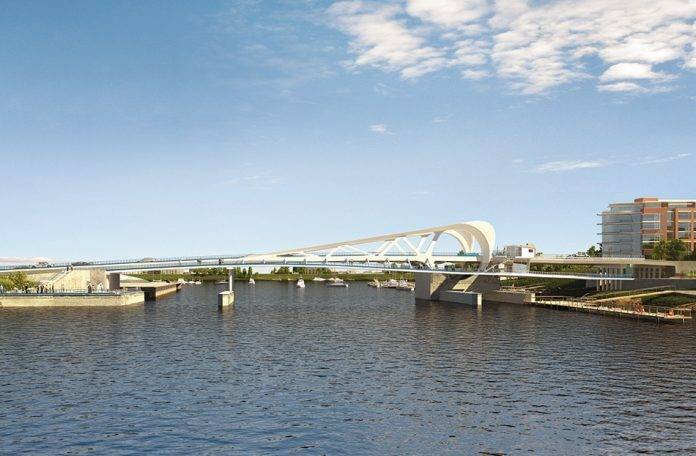 Important business and city updates we think you should know about for Friday November 3, 2017.
The City released its quarterly update on the Johnson Street Bridge
In a quarterly update presented at the October 19 Committee of the Whole, the project director for the Johnson Street Bridge replacement project stated that the steel rings are now being painted and mechanical gears added to them that will help lift and lower the new Johnson Street Bridge. The steel rings are scheduled to be lifted into the bascule pier in late November.
A new library is coming to James Bay
The City of Victoria is opening a new library in James Bay. As of now, that library is unnamed but suggestions are welcome. Name suggestions could be anything from a local person to something about the neighbourhood. Submit your suggestion before November 19.
Victoria real estate market is stabilizing slowly
After a record-breaking 2016, the Victoria Real Estate Board announced in a press release that it saw fewer house sales than this time last year. A total of 664 properties sold in the VREB region this October, which is 9.7 per cent fewer than last October — this is still 17.1 per cent above the 10-year average. According to VREB President Ara Balabanian, a controlled levelling off in the market after an uncontrolled year of prices and demand highlights the depth and stability of the Victoria market.