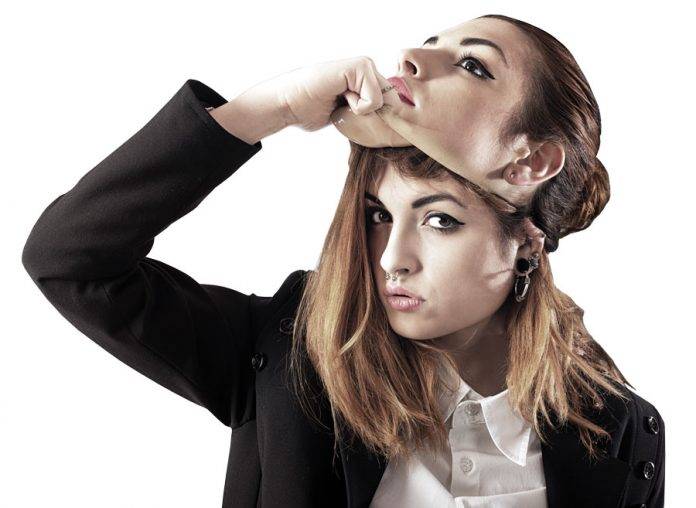 Wth 20-plus years of property management experience, Claire Flewelling-Wyatt has no hesitation saying that at least 20 per cent of people fib when filling out a rental application.
"They lie about smoking, their jobs, how much money they make … use their friends as references," says the Pemberton Holmes' managing broker. So with a near-zero vacancy rate and a deep pool of people seeking places to live, how do landlords find tenants who pay rent on time, are clean, obey the rules and won't trash an asset owned by someone else?
One new possibility: Certn.
For this Victoria technology startup, the brave new world of artificial intelligence is assisting how flesh and blood humans collect information and make decisions. Certn uses a constantly modified database and program named Claire which analyzes not only financial information, but social and behavioural profiles as well, to evaluate individuals. Part of the program includes the algorithm — a set of rules applied to problem-solving operations, sometimes dubbed machine learning — that allows the system to learn from itself.
For Certn, the brave new world of artificial intelligence is replacing human research.
"We enable our clients — property managers, landlords, financial institutions, employers — to have access to public information," says Andrew McLeod, one of Certn's founders. "We take a more holistic view."
Instead of merely looking at addresses, phone numbers and employers, facets such as honesty, kindness, conscientiousness and cleanliness are considered. In Certn's case, a would-be renter or prospective employee is given a score after Claire analyzes a person's data.
So what goes into the hopper?
"We only look at risk-relevant information. We use our best judgment to determine what is risk-relevant, with a strong eye on privacy legislation," McLeod says. One consideration is "reasonableness," a long-standing legal principle. A jaywalking charge would not be deemed reasonable grounds to screen out an applicant, but a money-laundering conviction would raise red flags.
McLeod stresses that only publicly available information is used. Included are social media posts, including those on Facebook and Twitter. More than 100,000 credible newspapers, television and radio stations, from 240 countries, using 77 languages, are also fed to Claire. Fraud-watch lists, sanctions lists, criminal and court data, North American public eviction notices, law enforcement, FBI and CSIS bulletins and Equifax data are other sources. Images or anything "locked-down" are not used, nor are non-credible outlets like The National Enquirer or The Onion, McLeod adds.
The process works like this: A prospective renter creates an account with Certn so they can fill out the tenancy application. The applicant consents to the application and is also asked to authenticate their account, using Facebook, which gives Certn the ability to scan Facebook posts. The applicant also completes a "Behavioural Questionnaire," which includes questions such as "I am not bothered by messy people" and "I try not to think about the needy."
Once the application is filled out, Claire searches for the person's name through its database, which is updated in real time. If results come up "clear," the next steps are to do a credit check, income verification and reference check, McLeod explains.
Certn was born in November 2016 after McLeod, Evan Dalton and Owen Madrick realized financial data was only one piece of the equation. McLeod and Madrick had worked at Vancouver's RentMoola, which developed an app for Canadian tenants to pay rent online or with a credit card.
"Credit scores were not the most effective way to evaluate tenants," McLeod says. So Certn goes beyond the traditional methods of personal assessments, typically based in part on credit scores.
"We help tenants put their best foot forward," he adds. Because a good proportion of would-be renters are young, often with no credit histories, or with less-than-golden credit ratings, their ability to rise to the top is impaired.
"Credit scores don't tell the whole story," he adds. "Something might have happened five years ago, so that affects their current score, but they still might be a good tenant or employee. Or else people are getting credit for the wrong reasons, because they have to do it."
Instead, Certn considers their "social credit" where Claire evaluates them based on their personality rather than solely on credit score.
To finesse their algorithm, the three founders enlisted the expertise of Victoria behavioural psychologist Jeff Fuhr, as well as others in Ontario and the U.K. In February 2017, with financial backing from Alacrity Canada, Claire took form. By the summer of 2017, it was ready for testing, and Pemberton Holmes and Devon Properties signed on for the pilot project.
"It's been a continually developing model," Fuhr says. "It began from the psychological point of view. What are the essential qualities of a good tenant?"
To measure individual traits and attitudes, such as evenness, material values, cooperation, order and responsibility, a questionnaire was developed. Of the initial 32 personality questions asked, "double-validity qualifiers" were included to test for truthfulness. Such questions include "I rarely overindulge" and "I usually buy only the things I need."
Transparency Versus Privacy
For Flewelling-Wyatt, Certn has proved useful.
"You can't judge a book by its cover," she says. Some applicants initially appear sketchy, but turn out to be fabulous renters. Others look good on paper, based on references and employment information, yet soon the cheques are bouncing. Flewelling-Wyatt gives a few examples. The "hostess/waitress" who used her apartment as a brothel; evicting her took months. A drug dealer who conducted non-stop business from his suite. And tenants who destroyed granite countertops or ruined high-end appliances.
"It's very important to ensure we get the right person," stresses Flewelling-Wyatt, one of about 350 licensed property managers in B.C. It can take landlords months to get reimbursed by a bad tenant, and in many cases landlords never get what's owed for rent or damage.
"What I really like about Certn, they can pull data we simply can't," she says. This includes social media information. She's also impressed by the tidy online application, the scoring and that the algorithm is continually being tweaked.
"The challenge we have is that tenants are not used to doing this. The Boomers don't like it. They feel they are invasive questions," she says. When applicants don't answer all questions, their application is left "pending," she adds.
Against today's backdrop of landlords making unreasonable demands on desperate tenants (such as visiting the tenant's current lodging), combined with ongoing calls from upset suite seekers, the acting deputy commissioner at the Office of the Information and Privacy Commissioner for British Columbia, has concerns about programs like Certn.
"In the majority of situations, you don't need to go into such depth," says Bradley Weldon. When the one-size-fits-all approach is used, a minimum amount of information should be collected, he says. Acknowledging that landlords are entitled to seek the best tenants, Weldon also notes that a majority of renters don't pose risks, so using such an invasive tool isn't justified.
To determine if someone would be a suitable tenant, Weldon says the initial check would be to contact the applicant's previous landlord or residence. By speaking to a former landlord, questions about prompt payment and cleanliness are answered. In the case of an applicant with no references, the landlord is justified to ask more questions, but they must be relevant.
"Just because information is publicly available, it doesn't mean the organization is authorized to collect it," he says. "The object of protecting people's privacy under the Personal Information Protection Act [PIPA] is to prevent others from using what they say, to harm them. Information collected for one purpose should not be used for another purpose."
Social media information is problematic because it may not be accurate. "You have to ensure the accuracy of the information," Weldon notes. As well, information not relevant, such as a three-year-old drunk driving charge, may appear in the algorithm.
And algorithms can be flawed. "A person with biases writes the algorithm," Weldon says. "There's no way to establish their efficacy. It's tough to measure their success."
One example: unsophisticated social media users may have privacy settings that are public, while more educated users know how to lock down their Facebook pages. Thus, more damaging information from some individuals is fed into the algorithm, while savvy users avoid Claire's probing tentacles.
Weldon is also concerned that while tenants may be worried about the questionnaire, out of desperation they complete it. "They're faced with a Faustian bargain," he says.
There is a touch of cold consolation though. Under PIPA, prospective tenants have a right to a copy of Certn's report.
A Sign of Things to Come
By late 2017, Certn was providing data for 100,000 apartments, primarily in B.C., Alberta and Ontario, McLeod says.
Since late 2014, San Francisco company Naborly has offered a similar service that uses its artificial intelligence system named Sherly to do tenant screening. Naborly offers two levels of screening: "basic," which covers credit-type data for US$30 per check, and "pro," which adds criminal checks to credit data for US$50 per screening. Certn's price is confidential, McLeod says.
Flewelling-Wyatt admits Certn has revealed no big surprises, although a few prospective tenants who looked decent were revealed to be not so unsullied. With the pilot project wrapping up, she expects Pemberton Holmes, which has about 300 rental properties suited to Certn, will continue to use the service. Costs will be transferred from Pemberton Holmes to property owners in the same way credit checks are now.
Certn earned a $10,000 award in September from the BC Innovation Council and the New Ventures BC society as a top regional startup, something McLeod says will help build the business.
Currently, about 90 per cent of Certn's work is tenant screening, with the remainder being credit or employment checks. But McLeod expects those two components to grow in 2018 once testing is complete.
"We've put a ton of time and effort into it," he says. "The last thing you want to do is put something out that negatively impacts tenants." 
---
This article is from the February/March 2018 issue