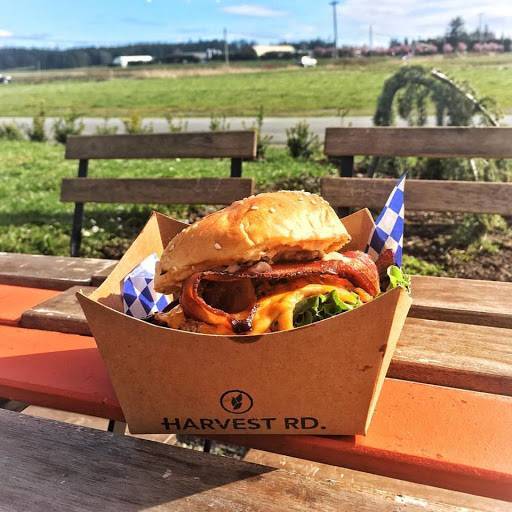 The BC Government's Ministry of Agriculture has released its 2019 industry sales results, and it's an impressive number. The province's food and beverage processors collectively recorded an unprecedented $10.5 billion in revenue last year, an increase of $700 million over 2018.
The Ministry says that success is providing a blueprint for the sector's economic recovery from COVID-19.
"Our food and beverage processors have been at the forefront of innovation during the pandemic, adapting their businesses to suit both their needs and consumers. The record sales in 2019 set the foundation for a strong economic recovery," says Lana Popham, Minister of Agriculture in a recent Ministry media release. "I'm so proud of our amazing producers and their contributions to a strong food system. Everyone can enjoy the high-quality, delicious locally made food and beverages when they choose to 'Buy BC' and support their communities."
Areas of growth included a $300-million increase in meat and poultry sales, along with a $295-million increase in dairy sales and a $137-million increase in winery sales.
2019 also set a record for BC exports with $4.7 billion in sales of agricultural, seafood and food and beverage products to 152 different international markets.
COVID-19 will obviously have a significant impact on 2020 sales. Some sectors in the food and beverage industry have faltered while others have thrived, including Vancouver Island farmers and grocers who've seen huge increases in retail sales from farm stands and stores across the Island. Douglas explored that phenomenon in our Conversations in a Crisis series with CHEK TV (now Road to Recovery), where Michells Farm owner Terry Michell described the success his family farm has experienced over the past few months and Country Grocer's Craig Cavin spoke of the overwhelming demand for local food.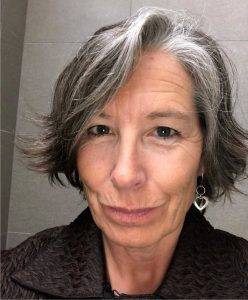 Linda Geggie (pictured left) is keeping a close eye on stakeholder reports and experiences from the food and beverage industry this year. The Executive Director for the Capital Region Food and Agriculture Initiatives Roundtable (CRFAIR) is a member of the Rising Economy Taskforce led by the South Island Prosperity Partnership. Geggie says while sales growth in 2019 is heartening, "sales in 2020 will tell a different story with many goods, especially beverage sales, taking a severe nosedive during the pandemic shut down. CRFAIR has been part of a number of processes and conversations with food sector actors talking about the recovery plan and this is where the innovation and resilience is shining through."
As they help formulate a recovery plan for the sector, Geggie says she's noticed a huge rise in interest for local products and the success of direct marketing from producer to consumer (like farm gate sales or wine buying clubs and online sales), as borne out by the Michells. This, she tells Douglas, "has not been the case where markets are through restaurants, wholesalers, large retailers, or for US export or in agri-tourism."
"One of the persistent challenges is that local agri-business is populated by mostly small to medium sized enterprises and it can be a challenge to work effectively with larger retail outlets that are used to working with larger (often global) suppliers. The Taskforce is recommending working in partnership with the province to augment the Buy BC campaigns digging deeper into a Sell BC approach. This would be to encourage larger institutions, distributors, wholesalers and retailers to work with the small to medium enterprises that are more characteristic in the BC food economy landscape. More diverse supply chains are a challenge for this scale but it is something we need to advance if we want to support a strong domestic food and beverage sector."
For its part, the BC government says it is committed to strengthening the province's food system through the three pillars of Grow BC, Feed BC and Buy BC. This includes helping more people enter farming careers, expanding local food production through the BC Food Hub Network, moving more locally grown and processed foods into hospitals and other public institutions, and making it easier for consumers to identify made-in-BC products.
The 2019 sector snapshot for BC Food and Processing can be found online: https://www2.gov.bc.ca/gov/content/industry/agriculture-seafood/statistics/industry-and-sector-profiles.
Continue Reading:
South Island economic recovery efforts get $100,000 boost
New campaign works to save our restaurants
Root Cellar Grocery store tells of experience coping with COVID