Camosun College is celebrating its 50th anniversary with a new event.
The Camosun Food Affair takes place September 16 to 23rd and offers foodies the chance to sample fare from restaurants across southern Vancouver Island.
Modelled after the popular Dine Around Victoria promotion, Camosun's version is designed as a college-themed dining experience, with over 40 partners from the local food, service, and hospitality communities coming together to recognize the past five decades of alumni successes in those industries.
Camosun Hospitality Management Chair Carl Everitt says the collaborative partnerships they've formed in the local hospitality business community "have supported successful careers for leaders and managers within the local industry. The Camosun Food Affair is a fine example of how the hospitality industry in the South Island and Camosun are collaborating to celebrate the success of local, sustainable partnerships."
Businesses counting Camosun alumni among their staff include The Rack, Discovery Coffee, Crooked Goose Bistro, Artisan Bistro, Chateau Victoria, Hotel Grand Pacific, The Drake, Top Table, Zambris, Truffles Catering, Sonora Resort, Bearfoot Bistro, Westin Harbour Castle and B-Nurtured, among others.
The event comes at a time when the hospitality industry has experienced more than its fair share of challenges over the past 18 months. Now, even as patrons flock to restaurants and hotels experience a surge in bookings, the industry is struggling to fill positions and maintain staff levels.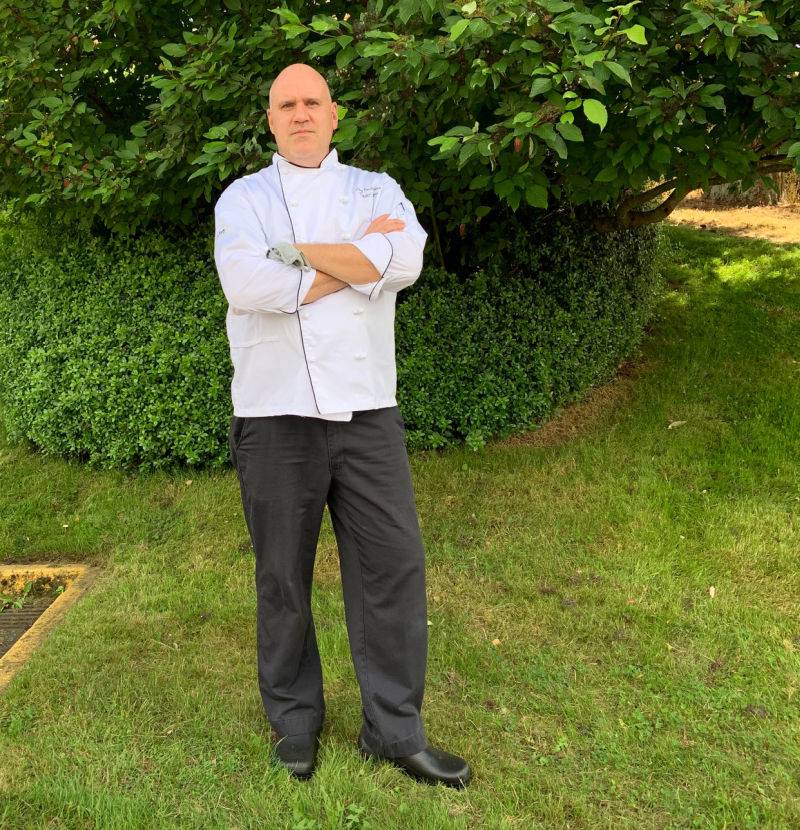 Camosun's Culinary Arts Chair David Lang says this isn't anything new. "Two years ago we were in a staffing shortage," he notes, "with equal demand in both front of house and back. I get 10 calls a day from people looking for staff. The situation has been exacerbated because of the pandemic. Students are hesitant to return, people have found other employment while restaurants were shut down … but this situation won't last forever. There's a gradual re-entry and a gradual increase in student enrolment. I feel as though this is a large correction."
By correction, Lang says, he means the effect of the pandemic in influencing people taking stock of their lives and asserting their desire for work-life balance, mental health support and a living wage. Their reluctance to work for businesses not willing to offer those has pushed much-needed change from the employer side, including providing wage increases, flexible work schedules, health benefits and coaching opportunities for their teams.
A more equitable balance of power between employer and employee is good for everyone, says Lang. "I think some owners can become complacent with the amount of customers a busy city brings, and don't run their operations with good business practice. Those who don't now are going to disappear. And there's also the correction of people who aren't really interested in the work leaving the industry, creating room for those that are."
At Camosun, says Lang, his department's job is to support students to become "quality entry-level cooks who have realistic views of their trade, the expectations of them, and the expectations they should have of their work. We're teaching them not only modern techniques but also modern values. We teach our students about sustainability, not only in an agricultural sense, but also in an economic and mental health sense. They learn how to manage a personal and business budget."
The College has begun a new school year and with the return of students and teaching comes a wave of optimism, says Lang. "The future is bright. As a region, we keep up with the rest of Canada in terms of organic choices, farm to table practices and cutting edge cuisine. But one thing that we really do excel at is making and adapting to change.
There's a big appetite for change here. We're leading the charge in terms of wage equity in Victoria. We're leading the charge in providing intrinsic benefits, and sustainability practices. We are industry leaders."
Further reading: