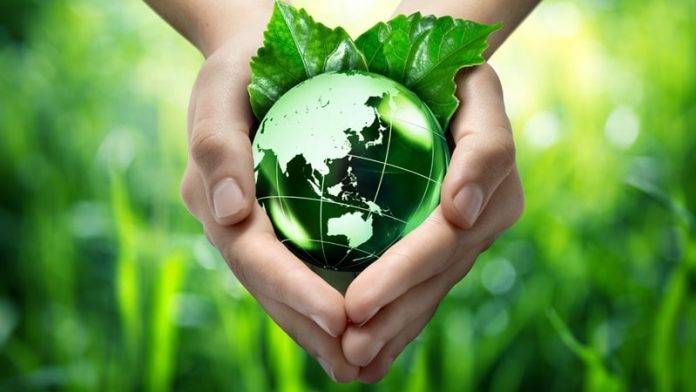 Are you or your business, group or organization taking positive steps to contribute to a green and sustainable future in our region? Or do you know someone who is?
Each year, the EcoStar Awards recognize outstanding environmental achievements and leadership. The awards take place at the Inn at Laurel Point on Nov 16th, from 6 to 9 p.m. Application forms for awards are available online at www.ecostarawards.com.
Award Categories
The following award categories are available to local businesses, organizations, and individuals:
Climate Action — An organization or business that is working to reduce/mitigate greenhouse gas emissions
Eco-Preneur of the Year — Honours the work of an individual who has started an impactful eco-venture
Experiential Tourism — Honours a business that is setting an example in eco and experiential tourism
Food Security — An organization or business working to secure and localize the food economy
Greenest Office — Office-based business with impressive environmental practices & policies
Greenest Restaurant — Recognizing one small & one large restaurant that demonstrate action to reduce waste, energy, water consumption, pollution and greenhouse gas emissions o Large restaurant 25+ employees
Small Restaurant — 1-25 employee
Greenest Retail Store — Honouring a progressive retail business which has reduced environmental impact in both operations & products sold
Lodging and Accommodation — Recognizing an accommodation business that is demonstrating action to reduce waste, energy, water consumption, pollution and GHG emissions
Manufacturing Excellence — A local manufacture who is addressing environmental issues in their product or operations
Maritime Industry — A business that is demonstrating environmental leadership in the marine sector
Social Impact — An organization that has made significant impact on addressing social needs
Technology Excellence — A technology-based business that is addressing environmental issues with their product
Waste Management — An organization or business that has managed and measurably reduced and diverted waste
Water Conservation — An organization or business that has made dedicated effort to conserve drinking water, with measurable results. This award recognizes both results and innovation
New awards added for the 2017 year include:
Community Leadership — Recognizing a business or organization that has contributed to the environmental movement and sparked change throughout Vancouver Island
Leadership in Design and Construction — Recognizing a business or project within the construction industry showcasing environmental leadership and innovation
Transportation Mode-Shift — Recognizing the efforts of a business to reduce transportation emissions and traffic congestion by supporting employees and/or customers to shift from single-occupancy vehicle to carpool, car-share, transit, cycling, walking, kayaking or other modes of transportation.
Deadline and Tickets
The deadline for nominations and applications is September 15th, 2017 at 4:00 p.m. Information about the awards program and how to apply can be found at www.ecostarawards.com
The host of the third annual Vancouver Island EcoStar Awards is Synergy Sustainability Institute (SSI). SSI is a non-profit with a mission to catalyze the green economy on Vancouver Island. Other SSI projects include the Vancouver Island Green Certification Program (www.vigbc.ca) the Food Eco District Project (www.get-fed.ca) and the Vancouver Island Green Economy Working Groups (www.vigreeneconomy.com). In addition, SSI engages in cutting-edge research in Ultra-Efficient Buildings.
Early bird tickets will go on sale for $70.00 on August 22, 2017 at the local Ticket Rocket box office and online.