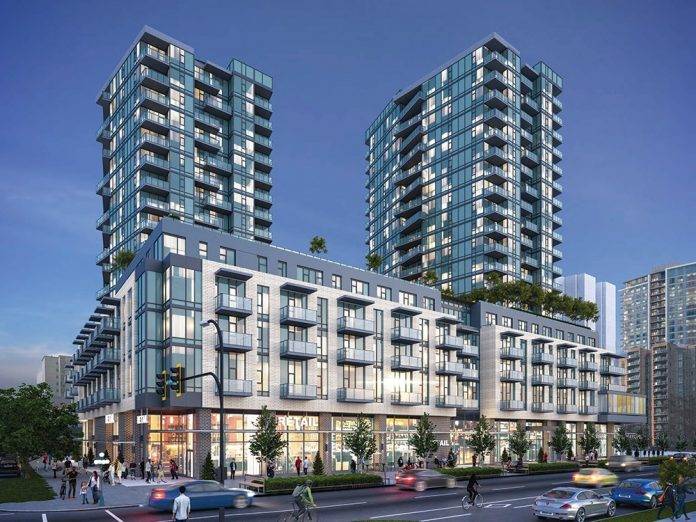 The construction sector has weathered the pandemic storm with a strong rise in activity. The third quarter of 2020 saw the total value of building permits issued on Vancouver Island rebound to $681.6 million, or 40 per cent above the second quarter of 2020. 
"Construction has, from the get go, been one of the most resilient sectors on Vancouver Island because it's been able to persevere and work through, right from day one," says Rory Kulmala, CEO of the Vancouver Island Construction Association. "The industry has made very quick adjustments to the workflow, to how the projects are run, to safety on the site" 
The BTY Market Intelligence Report 2021 forecasts a three to five per cent escalation in B.C.'s construction activity in 2021 through energy and major infrastructure projects and government stimulus. 
"There were a number of mixed-use projects that were happening in the region, particularly where you have multi-[residential] coupled with commercial purposes," says Kulmala. He cites CRD developments like University Heights and Harris Green for making up a significant percentage of the permits — four such multi-use developments can account for close to $200 million in permits. 
This gain came mainly from non-residential permits. Residential building permits edged three per cent, higher over the second quarter but decreased 13 per cent compared to the third quarter of 2019.
The highest increases in residential building activity were seen in Powell River (363 per cent), Comox Regional Valley (123 per cent) and Mount Waddington Regional District (216 per cent). "That's just consistent with what we've been seeing," says Kulmala. "You know, the past trends in those areas up-island are a real attractive place for residential." Trends within those permits were for renovations and multi-family new builds. 
"I generally look at the Island to say, you know, are we seeing a peak that we did about four years ago? We're not quite seeing that, but we're still seeing a level that would suggest that we're in a very demanding market for housing, and that's evidenced by the vacancy rates that we've seen up and down the Island. Victoria's very low; it's still creeping around that one per cent."
BC Assessment's 2021 property assessment shows single family house prices up five to 10 per cent, with the largest increases in Colwood (nine per cent) and Metchosin (10 per cent). 
The first three months of lockdown caused a major backlog in planning permissions in many municipalities where internal processes took time to adjust to the restraints of working from home. 
"We have municipalities that have gone from a paper based system to completely online with tracking systems. We also have municipalities who have not innovated in any way and essentially giving off the impression that they're closed for business," says Kerriann Coady, CEO of the Canadian Home Builders' Association — Vancouver Island. "A tremendous amount of accolades goes to those municipalities that have been innovative in working with the industry."