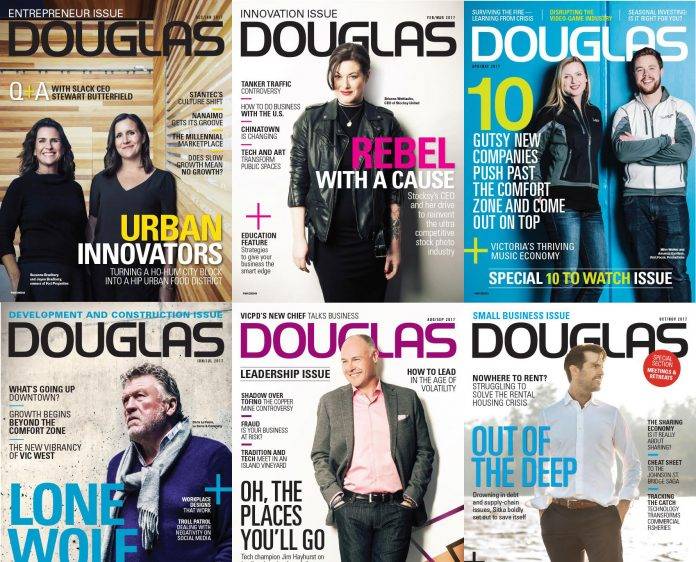 While you're looking back and reflecting on 2017, also look back on the six issues of Douglas that came out this year — and re-read your favourite stories from those issues. 
December 2016/January 2017
This issue had a story on politics and progress in Nanaimo, the new vision for Victoria's Fort Common and an interview with Stewart Butterfield, the CEO of Slack.

---
February/March 2017
How Chinatown is changing, a candid conversation with Brianna Wettlaufer and more was in this issue.

---
April/May 2017
Our annual 10 to Watch issue celebrated ten Vancouver Island-based businesses that are all less than three years old. This issue also had a feature that examined Victoria's music scene.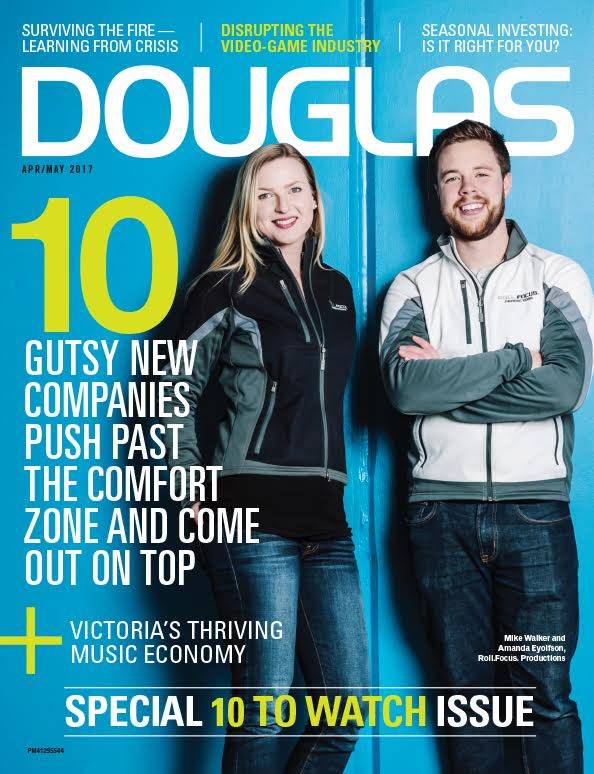 ---
June/July 2017
This summer, we spoke with Chris LeFevre to learn more about the new developments that are changing Vic West and breathing vibrancy into this area.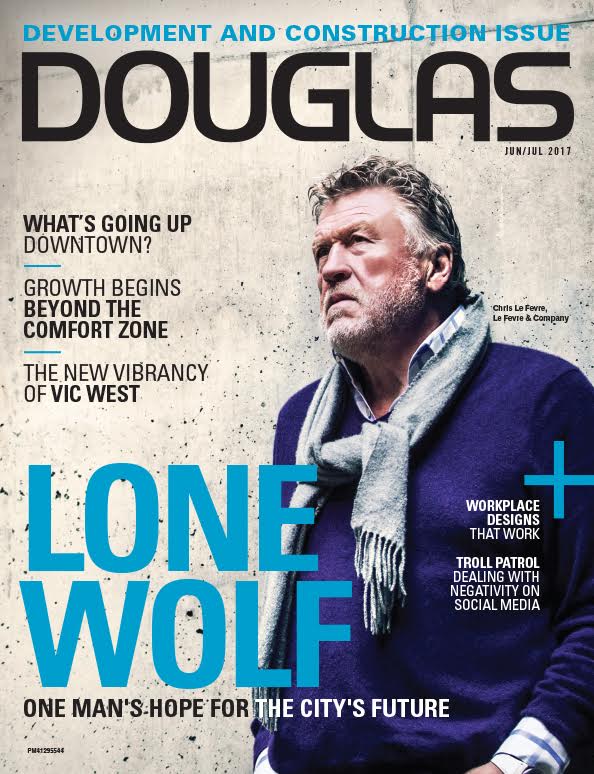 ---
August/September 2017
This issue of Douglas saw a feature on the fight to protect Catface Mountain from open-pit mining, lessons in leading in the 21st century and a profile of tech champion Jim Hayhurst.

---
October/November 2017
Rene Gauthier of Sitka spoke openly about his business's near-failure, we created a cheat sheet to the Johnson Street Bridge saga and we examined the city's housing crisis.