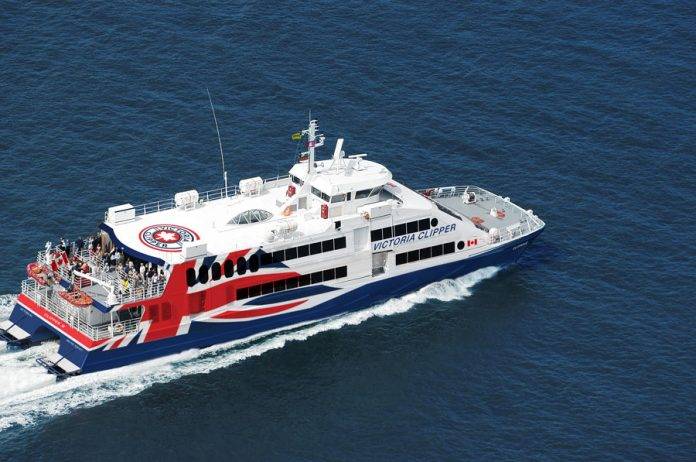 The New Johnson Street Bridge Will (Finally, Maybe) Be Here
They're saying construction on the new, long-awaited Johnson Street Bridge will be complete by the end of March 2018. It's been a long time coming (nine years, to be exact) and the hope is that it will improve transportation to and from downtown. Not only is the new bridge designed to improve safety for pedestrians and cyclists — there will be on-road bike lanes, a multi-use trail and a pedestrian walkway — but cars will have three designated lanes.
The City Will Be Getting Its First-Ever Comic Con
Good news for fans of comic books, science fiction, pop culture and games of all kinds: the first annual Capital City Comic Con will take over the Victoria Conference Centre and Crystal Garden from March 16 to 18, 2018. Considering Victoria's reputation as a "Nerdvana" — and that the event will include celebrity visits, gaming and experiences with LEGO masters — it's expected to be a success.
Greener Buses Are Coming to Ogden Point For the Cruise Ship Tourists
Ogden Point is Canada's busiest cruise ship port-of-call and next year the Greater Victoria Harbour Authority is making sure tourists get from the terminal and into downtown in a way that is better for locals and the environment. A new partnership between The Wilson's Group and CVS Tours will bring new, quieter buses with lower emissions to the Ogden Point cruise terminal, something Mayor Lisa Helps has said is a good step in improving our air quality and reducing the impact on the community.
Marijuana Will Be Legal
This is happening, and not just here. Recreational marijuana in set to be legal across Canada by July 2018. Here in B.C., it's been decided that the minimum age to purchase legalized cannabis will be 19. We had a look at how legal cannabis producers are preparing for legalization on our December/January issue.
More Protected Bike Lanes Will Come to Downtown
Victoria is working on improving protected cycling infrastructure, and that will continue in 2018. The protected bike lane down Pandora Street officially opened in May this year. Construction on the Fort Street lane has begun and is scheduled to open in May 2018. The next stages of the downtown protected bike lanes are along Wharf Street and Humboldt Street, with construction scheduled to begin in 2018, as well.
The Victoria International Marina Will Officially Open
After being in development for over 10 years, the Victoria International Marina will officially open in in May 2018. The new marina will offer moorage for luxury yachts and facilities like onsite business services, a reception lounge, a waterfront parlour and event space.
Rock the Shores Is Coming Back
There was a break this year, but Rock the Shores is expected to return to Colwood in mid-July next year. This festival comes from Atomique Productions, the same group that organizes the Phillips Backyard Weekender (which will expand in 2018) and Rifflandia.
A New Clipper Service Vessel Will Launch Next Spring
Starting in the spring of 2018, sailings on board the Clipper V between Victoria and Seattle will launch. Clipper Vacations says this is the company's newest high-speed ferry. The travel can travel at speeds of up to 36 knots, measures 52-metres high and carries 440 passengers.
A Film Studio is On the Horizon
Vancouver Island Film Studios located near Parksville is due to open in February 2018 — putting Vancouver Island on the map as a place to attract future film projects. Two buildings have already been built and the rest are scheduled to open next year. The studio will include studio space, a prop shop and a construction shop, as well as administrative space.
Air Canada Will Offer More Direct Flights To and From the Island
Starting next summer, Air Canada Rouge will launch direct flights between Vancouver Island and Montreal and Toronto. The airline will offer direct Victoria to Montreal flights and direct Nanaimo to Toronto flights. These flights will be available between June and October.