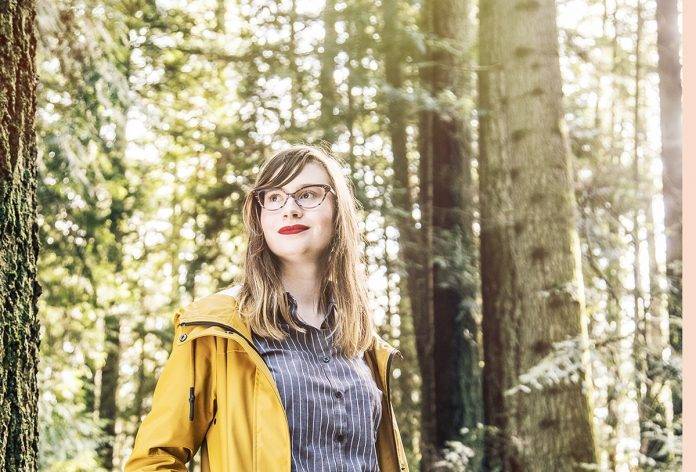 When Emma Fanning first stepped onto her design path, she hadn't planned on creating a certified, carbon-neutral, green graphic design and branding studio. But one moment at a conference changed her fate when she asked a respected industry CEO how designers could help combat the climate crisis. The CEO advised her it wasn't worth focusing on and suggested she dedicate her time to her own business instead.
Fanning went back to her hotel room and immediately started researching, then rebranded her company to focus entirely on environmental sustainability and green design practices and Little Fox Design was born.
"I knew I had a lot to learn to help advise my clients properly, so I started researching and I haven't stopped," says Fanning.
Fanning wasn't a designer by training — her degree is in English Lit — but she was wildly passionate about branding, graphic work and the environment, and wanted to support others to make minor and major changes that add up, from choosing to go carbon-neutral to using environmentally safe inks or supporting aligned initiatives. Her mission is to help businesses integrate sustainability as part of their model.
"I want to support my clients in making choices that can help their business make a measurable, positive impact," she says. "It's amazing how many things people can do — often much more than we realize."
A Q & A with Emma Fanning
What was the best business advice you ever received?
The advice one CEO gave me helped, in a backward sense, to realize no one else was talking about this in the industry. That meant there was space for it, and also a lot of work to do.
What advice would you give to someone just starting out?
Do the hard reading. Treat the knowledge base of your industry like an academic work — and study it. Understand what's going on in your field and know the scope, so you can critique it and be a credible expert.
What was the scariest part of starting up?
It was hard to launch. One thing I understood early on is that knowledge in this sector is changing quickly. That means even the best advice I can offer today may change tomorrow. But as hard as that is, at some point you have to put the research down and start the work.
This article is from the April/May 2020 issue of Douglas.