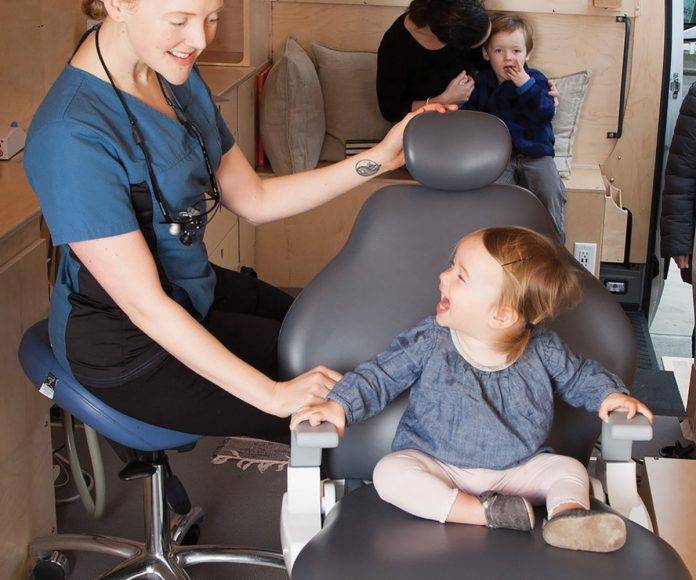 Challenge 
For many people, making time to get their teeth cleaned regularly is a logistics challenge, especially for those with big families. And then there are those who tense up at the mere thought of a dental office, so they avoid the care they need. Then Danielle Ayotte, an entrepreneurial dental hygienist, had an idea: Wheely Clean.
SOLUTION 
Ayotte was sitting in a class discussing community needs when she came up with the idea for Wheely Clean, a Greater Victoria mobile service that brings registered dental hygienists to its clients' doorsteps in a specially outfitted, state-of-the-art Mercedes Sprinter van. Private and professional, the van's interior features birch flooring, walls and ceilings, pod lighting, natural fibres, plants and a choice of music and podcasts.
Wheely Clean's clients so far are families with young children, but Ayotte sees a huge opportunity to bring the service to assisted living residences, co-working spaces and other workplaces. Long-term plans include bringing care to Indigenous communities once she has completed a cultural safety course to qualify her with the First Nations Health Authority.
Wheely Clean's services include head and neck examinations, oral cancer screening, cleaning, custom oral health education and whitening. When a visit reveals the need for a dentist, Ayotte simply forwards the information to the client's dentist or recommends a clinic. 
This article is from the April/May 2019 issue of Douglas.