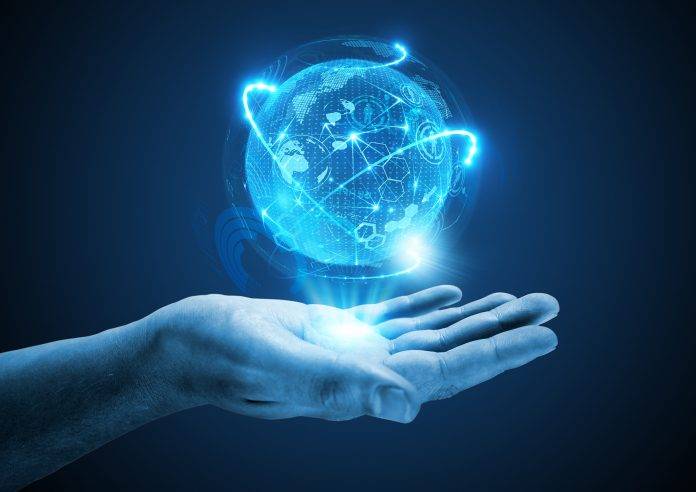 On our 10th anniversary, Douglas asked local leaders to share their aspirations and predictions for the next decade.
Read on for insights from Dan Gunn of VIATeC, Dr. Kate Moran of Ocean Networks Canada, George Hanson of Vancouver Island Economic Alliance, Paul Nursey of Tourism Victoria and Darlene Holstein of The Bay Centre. 
Tech Sector Takes Off
During the past decade, Victoria's tech sector has gone from a fresh idea to a successful tech hub. Today, says Dan Gunn, executive director of VIATEC, the sector knows what it is and knows its potential, something reflected in the city as a whole.
In the last 10 years, says Gunn, Victoria got comfortable in its skin and with its identity. "I think we've learned to say, 'No this is who we are and we're legitimate … I reject what you think about our city because you visited your grandmother here in the 90s.'"
"Victoria had patriarchs of our community," he adds, "and they didn't comfortably pass the baton to the next generation, so I think we had a bit of a gap … We ended up with not a lost generation but a lost group who didn't know where they fit. Then time passed enough so a bunch of 35 to 40 year olds who didn't know who the old patriarchs were, and didn't know to ask permission, just started doing stuff."
The result? A city being reshaped for growing success. Gunn predicts tech sector revenues will reach $6B by 2026, almost doubling. He also predicts those directly employed by the sector will expand from 15,000 to 23,000 in the next decade, an increase of 66.7 per cent.
Attracting and keeping talent, he adds, means ensuring Victoria is a vibrant, livable city. And that means dealing with the city's pressure points: keeping transportation and housing affordable, ensuring a walkable, safe city with the infrastructure to support healthy growth. 
"In the next 10 years we need to get this right," he says. "Look at Austin. It's a capital city, a university town known for entrepreneurship. They grew so quickly they broke a lot of parts of Austin … If we don't get it right, we're going to be like many of the cities before us that had their opportunity and missed in some key areas."
It's not about becoming a new version of Silicon Valley, he says. "We're going to define who we are and promote that authentically, and if we do it right, then the right people will respond. There's no point in trying to convince people. One of my core values is: 'If people don't want to live on a Pacific island in Canada, they shouldn't come here. Stay where you are. I loved Victoria 15 years ago, and I can't believe how much I love Victoria now."
Get Ready for Vancouver Island Resilience (Web Extra)
As president of the Vancouver Island Economic Alliance (VIEA), George Hanson doesn't just take a city-by-city approach to viewing the Island. He sees the big picture. If Hanson has a message for how we live, work and do business on this Island in the coming decade it's this: "Embrace change. Be ready to be resilient because the way we are doing business is evolving — and it's evolving very fast."
Looking at the coming decade, Hanson sees a younger demographic arriving on the Island from other parts of Canada, bringing new energy and ideas, and succeeding longtime business owners and tapping into career opportunities as Boomers retire. He also sees the continuing acceleration of First Nations' economic/business development due to increased capacity and collaboration.
"I think it's going to have a profound and positive effect," says Hanson. And collaboration is essential across the board in the coming decade, he adds. So is exploring the untapped potential of our major industries, including forestry and wood manufacturing.


"We'd love to see a broadening market and room for growth in value-added manufacturing," he says. "The North American market for value-added wood products is something like 600 per cent bigger than the softwood market, but we have a much smaller percentage of that market than the softwood market. We see tremendous potential for diversification and expansion, and it will take a lot of smart decision making and the traction of investment here."
He also sees a lot of untapped potential in the tech industry, particularly in the area of commercialization of research.
"A lot of ocean research is already happening here," says Hanson. "With climate change, that's going to become more and more important. There's a whole lot of activity that could happen in our own back yard because of the strength of research here."
"The key, as we move forward, is resiliency and diversity," says Hanson. "The market and our buying habits and the entire way we do business is changing tremendously fast. I think there's reason to be excited as long as we can be responsive to change."
Ocean Sciences Looks at Climate Change (Web Extra)
At Victoria's Ocean Network Canada (ONC), which operates the NEPTUNE and VENUS cabled ocean observatories, pioneering work is taking place in monitoring what is happening to what Dr. Kate Moran, head of ONC, refers to as "the seas beneath the surface." And a big part of that research is monitoring the effects of climate change on the coastal areas of Canada in terms of sea-level rise, ocean-temperature warming and ocean acidification.
The need for those kinds of observation systems is only growing, says Moran, as the effects of climate change impact us more and more.


And she should know. Moran is a globally-renowned ocean engineer with degrees in marine science and engineering from the University of Rhode Island, the University of Pittsburgh and Dalhousie University. She has led major oceanographics and made significant  contributions to the assessment of seafloor hazards in Canada's offshore regions.
"The ocean has been helping us," says Moran, "by absorbing the CO2 and the heat, so it's been our friend, but [in doing so] there have been big impacts, so understanding what's going to happen and changes to the ocean is going to be critically important."
As the ocean alters, says Moran, scientists have observed increasing ocean acidification; changes to the Gulf Stream, which controls huge climate systems in North America and deep-water circulation; and the phenomenon of the Warm Blob, a huge mass of warm water that appeared in the Pacific Ocean off the North American coast in 2013 and sent warning signals through the scientific community.
"We had seen climate change as in 'the temperature increases and it's going to have lots of little bumps in it.' But what the Warm Blob did was cause us to say, 'Oh my gosh, there's rapid change in one area that is incremental — so how does that impact a big region like the Pacific?'"
Moran is clear that monitoring changes cannot just be the responsibility of just the academics or government science labs. She points to global telecommunications as an example of an industry that can help immensely in the collection of critical data but attaching sensors to the miles and miles of cable they lay along the ocean floor.
"We're saying to them 'can you please just incorporate three simple functions: one to measure temperature to help with understanding climate change; one to measure and help us understand earthquakes [using accelerators]; and a third one to measure pressure so you can predict tsunami waves. Simple."
"We need to get the industry and everyone who does something in the ocean to plug in to helping," adds Moran. For instance, we [recently] put sensors on BC Ferries, but [these sensors] should also be on every ship that sails across the ocean. So the idea that 'we're all in this together — let's really try to understand it' is going to be essential to our future."
Changing the Way We Attract Tourists 
Paul Nursey has clear aspirations for tourism's future in Greater Victoria, and as CEO of Tourism Victoria, he's focused on evolving our tourism industry from a commodity to a high-value experience.
Nursey says the world of travel is so big, with opportunities so immense, that Victoria must be diligent and deliberate about strategy and market segments. "It's not just about the number of travellers we attract, but the quality of travellers and how they engage with the community. For us, that means looking to a higher-educated and higher-spending demographic."
As for lingering complaints that Victoria no longer has attractions like the Wax Museum, Nursey is blunt. "That's a generation-out-of-date concept … that's kind of old Victoria negative self-talk — still ruminating that the classic car museum isn't here. People have to get over that because … if the customers wanted it, those businesses would be viable."
"Keep in mind," he says, "that great experiences for travellers are great experiences for locals, whether it's completion of the David Foster Harbour pathway, better cuisine, better neighbourhood markets, more interesting retail — it all works hand in glove."
Evolving the Retail Experience

When Darlene Holstein looks at the future of retail, she sees a world in which the consumer is in control.
"We're probably undergoing one of the biggest changes we've ever seen in terms of the way we consume," says the general manager of The Bay Centre.
For retailers, the pressure is on to meet consumer needs. That means being omni-channel and continually communicating a coordinated brand message. "A more relaxed approach may work for small markets or one-of-a-kind boutiques, but the reality is that retail has to evolve to keep with an increasingly sophisticated 24/7 consumer," says Holstein.
Despite online shopping, Holstein doesn't see shopping centres or shopping districts going away. Instead, she sees these centres as hubs where people seek to connect and enjoy tactile experiences. She foresees walking into a shopping centre that, because it knows your data, can instantly tailor your shopping experience. Imagine a store that has a 3D imprint of your body so you don't have to try on clothes unless you want to.
"People don't think this stuff exists, but it does," she adds. "It's just not mainstream yet."
And the level of marketing is only becoming more sophisticated, she adds. "With stores that are vertically integrated, they'll put stuff on their websites only and track it to see how consumers like it — or they may only put a product in certain stores to see if it sells or not. If it does, they put it in the system and have it made faster."
"It's all you as a consumer telling retailers what you want," says Holstein. "That's the future."