Samarth Mod (left) and Rohit Boolchandani founded their app development company, FreshWorks Studio, while they were working on their MBAs. It now has three offices and 32 employees.
For 29-year old Samarth Mod, "persistence trumps everything."
Mod founded FreshWorks Studio — a mobile and web application company, in Victoria — with his long-time friend, Rohit Boolchandani (also 29), while the two were still working on their MBAs at the University of Victoria.
"There were times when we could have folded," Mod says. "Running the company and doing the MBA, time and money were very tight, it was hard on us … but it prepared us for the battles we are doing now."
Given that FreshWorks is rated third in the category for top app developers in Canada by Clutch, a research company that specializes in identifying leaders in the software field, their "battlefield" has expanded well beyond Victoria's borders. Clients include BC Hydro, BC Ferries and used.ca. Along with their new head-office space downtown, the company has satellite offices in Vancouver and India. Their staff has grown to 32 employees. And expansion into the U.S. is on the horizon.
"I've recently joined the Entrepreneurs' Organization — only founders whose businesses are doing more that $1 million U.S. in revenue can join," Mod says. "It's a peer network that helps you connect in different areas. I'm hoping this is going to help us get those U.S. contracts. Plus, we're working on a Fortune 500 contract."
Along with their persistence, Boolchandani also credits their hands-on experience with their success. The pair were friends in India, and after graduating together with computer science degrees, both worked at programming mobile apps for a large corporation, Tata Consultancy Services.
"In general, when someone is running a company like us, they do not have the hands-on developing experience," Boolchandani says. "We talk to developers and understand their side of things. When we talk to our clients, we understand their side of things because of our MBAs."
It's a business model that is working.
"Now we have to double down and capitalize on it," Boolchandani says. "We have just started our journey."
Lightning Round
Who inspires you?
Mod: Elon Musk. One of the things he said that stuck with me is about the importance of working hard. Basically, if you're putting in an 80-hour workweek (and we sometimes do) and your competitor is working a 40-hour workweek, in four months you will be much further ahead than he will be in two years.
What's something you wish you'd invented?
Mod: I wish we had come up with Slack. It solves a real-world pain. When we were just starting, we would email each other so much. Our emails were so cluttered.
Most-used app?
Mod: LinkedIn. It's important to keep FreshWorks fresh in people's minds.  
Your tips for being more productive?
Boolchandani: Try to be friends with software; try to be friends with machines. [Our] being a small company, I'm proud of the fact that we use software to complete so many tasks, and so many processes — like recruitment, employment management and payroll — are automated.
Where do you look for ideas?
Boolchandani: I'm more visual and learn from experience, so I reach out to my mentors.
---
Geige Van Den Top and Dan Briggs
---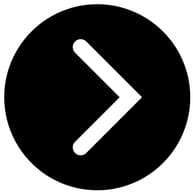 This article is from the December 2017/January 2018 issue.