It might surprise some people that Ann Makosinski is studying English Literature at university. The 20-year-old Victoria native — now in her third year at UBC — is a bit of a celebrity for her alternative energy inventions: the Hollow Flashlight that runs off the heat of the human hand and the e-Drink, a mug that uses heat from your coffee or tea to charge a phone. But Makosinski believes art and science share important crossovers.
"The world and the media often ignore this connection and separate them," she says. "But there are skills from both areas that are an important complement to each other."
At 15 years old — hoping to help her friend in the Philippines who had no electricity and couldn't do schoolwork at night — Makosinski created a working flashlight powered by body heat. She got second place in a local science fair and then won the 2013 Google Science Fair, along with a gold medal and the Energy Award at the Canada-Wide Science Fair and four awards at the Intel International Science and Engineering Fair.
"Since I was a little kid I liked electronics and tinkering," Makosinski says. "I want to solve other people's problems. And I'm drawn to harvesting alternative energy."
The awards for her original invention led to her inclusion on Time magazine's 30 Under 30 in 2013 and an invitation to appear on The Tonight Show Starring Jimmy Fallon.
She also presented her second invention, the e-Drink, on The Tonight Show and was named to Forbes magazine's 30 Under 30 2017 in the energy category.
"The mug is a functioning prototype," Makosinski says. "And after three years and a lot of investment, I finally have a U.S. patent for the flashlight and am in the process of signing a licensing agreement. We will start manufacturing the flashlight soon and then turn the focus on the e-Drink."
Along with founding her own company, Makotronics Enterprises, Makosinski is a full-time student and an in-demand public speaker, recently appearing at the SingularityU Canada Summit in Toronto and the KAUST Enrichment program in Saudi Arabia.
"Balancing everything is very stressful, and I struggle with it every day," she admits. "I don't have much of a social life except when I'm back in Victoria — but it's 100 per cent worth it." 
Lightning Round
What's something you wish you'd invented?
The transistor.
Where do you look for ideas?
The world around me. I want to solve other people's problems.
Tips for being productive?
Delete Netflix from all your devices.
Most-used app?
Email.
Who inspires you?
Charlie Chaplin. I love old movies, and he brought such innovation to film.
---
Samarth Mod and Rohit Boolchandani
Geige Van Den Top and Dan Briggs
---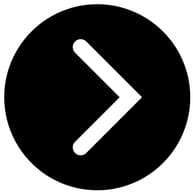 This article is from the December 2017/January 2018 issue.

Learn more about opportunities to advertise on our popular business magazine Vancouver!