Dan Briggs (left) and Geige Van Den Top have developed technology that allows for no-lag interactive streaming to a million viewers — at no cost to the user. Co-founder and chair Alex Glassey says their company, FacetoFace Broadcasting, will be Victoria's first unicorn.
A big challenge for Geige Van Den Top, 25, and Dan Briggs, 24, is the elevator pitch for their new broadcasting technology.
"There are a lot of different applications, which makes the use question hard to answer," says Van Den Top, a engineering graduate at the University of Victoria. "It allows people to meet, to teach, to webinar or to live stream online with up to a million people — and it's all on your browser, so there's no need to download any software."
And the image is super clear with no lag time.
Their company, FacetoFace Broadcasting (F2F), promises to empower individuals to share their ideas, collaborate with colleagues or even entertain fans. Currently in the beta-two stage, the platform is being used for webinars, instructors doing fitness and guided meditation, and companies using it for corporate meetings. Briggs and Van Den Top use it for their own morning scrums with co-founder and chair Alex Glassey.
"Because they're going out there walking in the land of giants [with competitors like YouTube and Skype] the thing has to be absolutely unbeatable," Glassey says. "You have to push through the boundaries. A million people, zero lag and it's free, you've got a hope of having a business that will survive in the marketplace."
A turning point for Briggs was last January when they realized they could keep the costs really low.
"Online content is pretty powerful, and we can help more people share content without any barriers," Briggs says. Geige adds, "[F2F] will join the land of the giants. It will drop giants." 
Lightning Round
What's something you wish you'd invented?
Van Den Top: Bitcoin — there are things that aren't positive about it but at a cocktail party there wouldn't be anything cooler than to say, "I invented Bitcoin."
Tips for being productive?
Briggs: I really value sleep. I meditate in the morning and then prioritize everything I am going to do that day. A morning routine does a lot for me.
Where do you look for ideas?
Van Den Top: The world around me. Conversations. What's a friction point for people in everyday life.
Who inspires you?
Briggs: Gandhi is my role model, if you could call him an innovator — I would.
Most-used app?
Briggs: Audible. Although I also have a sleep tracker that runs around nine hours a night, but I'm not exactly active on it.
---
Samarth Mod and Rohit Boolchandani 
---
Learn more about opportunities to advertise on our popular business magazine Victoria!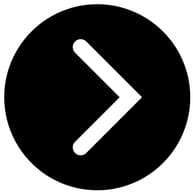 This article is from the December 2017/January 2018 issue.