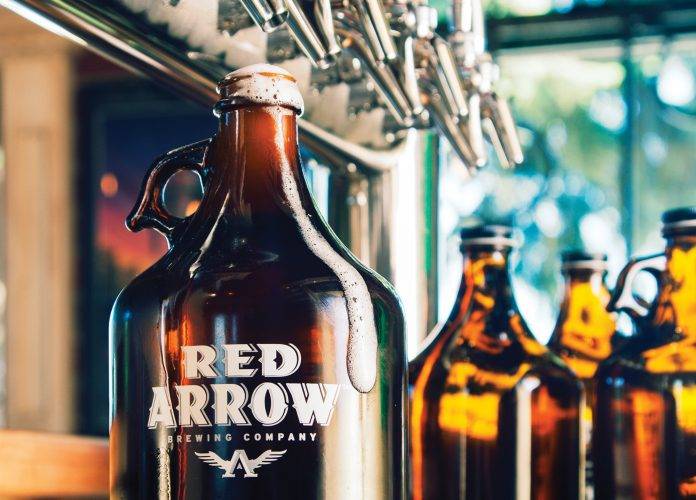 Recognizing the need for local producers in the Cowichan Valley, the team behind Red Arrow Brewing Company is looking to share their passion for craft beer.
There's no doubt we're entering a new era in beer — one being defined by craft brewers. In British Columbia alone, sales of craft beer have doubled in just the past four years and, according to the BC Craft Brewers Guild, they continue to show impressive growth with new breweries opening across the province.
"If you go back 20 years, most beer was brewed by big corporations and you bought it in a can and never really saw anything about the company," says Adam Ball, marketing manager at the new Red Arrow Brewing Company, which opened in Duncan this June." Now, people are going into where the beer is brewed and often meeting or talking to the brewmaster or people who are passionately involved with that brewery. They want that personal touch of where it's made and who is making it."
Homage to Location
Part of the appeal of visiting Red Arrow is their location in the old Arrow Custom Motorcycle Shop.
"A lot of what we've done with the branding is a nod to the history of the building," Ball says.
Another inspiration is the Cowichan Valley, and an upcoming beer — the Heritage River Hefeweizen — is an homage to the Cowichan River. Under master brewer Chris Grees, who brings his expertise from the Craig Street Brew Pub, Red Arrow plans to focus on three core beers with different seasonal offerings.
"Duncan has a great population of people who support natural foods, wineries and agriculture, so a craft brewery seemed like a perfect fit," Ball says.