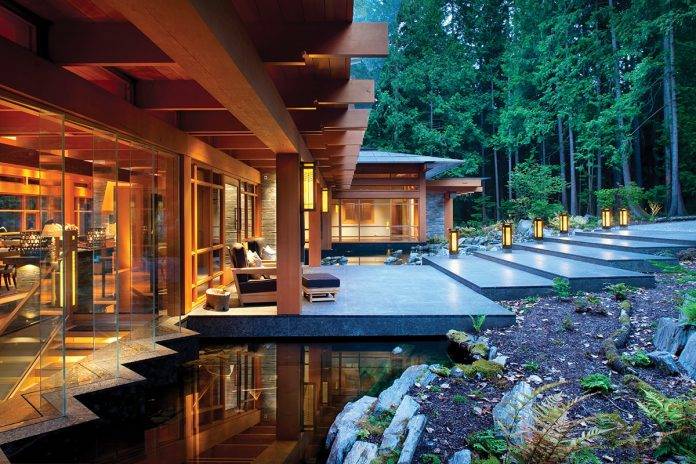 Abstract Developments, Verity Construction and Limona Construction: "They've always been trying to create an affordable housing product," says Casey Edge, executive director of the Victoria Residential Builders Association. "And they have to continually adapt to the multiple regulations, fees and costs that the governments keep coming up with."
Houle Electric and Canem Systems: "Both of them are very innovation oriented," says Phil Venoit of the BC and Yukon Territory Building Construction Trades Council. The electrical contracting market "is changing dramatically and moving into a whole bunch of new products that we wouldn't have thought of 10 years ago. You'd see them in a sci-fi movie and go, 'Wow, that would be really cool if you could do that.'"
For example: "Glass that changes from clear to opaque by dimming a switch … essentially it changes a window to a wall."
Aryze Developments: In collaboration with a lawyer, it has developed a 7,000-word affordable housing covenant adaptable for any municipality in the capital region, says Aryze partner Ryan Goodman. The covenant designates two units of a strata in perpetuity as "below market value," defined as 85 per cent of fair market value.
Kinsol Timber Systems: This Mill Bay company — whose shareholders include the owners of Aryze — specializes in timber structures, such as the rebuilding of the historic Kinsol Trestle. The company, which has a 12,000-square-foot carpentry workshop at Bamberton, employs purpose-built software that integrates with computer numerical control (CNC) processes, in designing its timber structures. Kinsol is also a big fan of building information modelling, or BIM.
"By designing in 3-D space, we can overcome the challenges associated with connection detailing for complex geometric shapes and structures that have a high number of individual components," says Goodman.
RedLine Glass: "They're focusing on how to improve glazing systems and wall systems for higher efficiencies," says Rory Kulmala, executive director of the Vancouver Island Construction Association [VICA].
This article is from the June/July 2019 issue of Douglas.