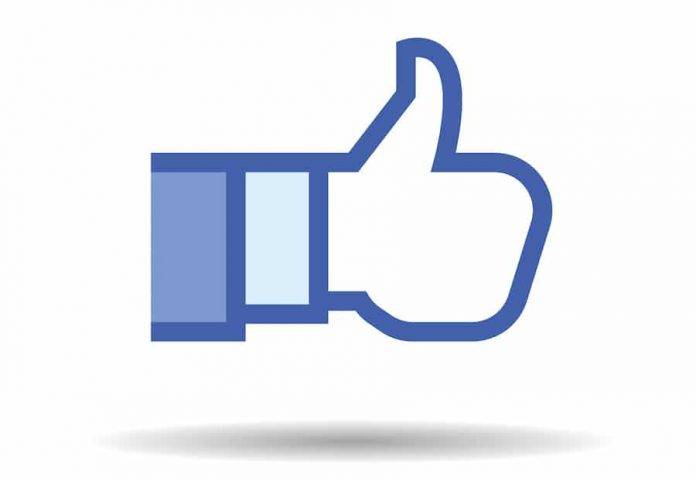 So far, 2018 has been the year for news headlines involving Facebook. This was particularly the case in March when The Guardian broke the story that Facebook had misused the data of tens of millions of its users. Headlines have filled the media for months now. Just a smattering of them includes "How Trump consultants exploited the data of millions of people," "Can Facebook restore public trust after Cambridge Analytica privacy scandal?" and "Facebook knows literally everything about you."
This uproar sounded alarm bells in the minds of the platform's more than two billion users — or did it? While it certainly created a storm, it may surprise many of you to know that Facebook has remained unscathed.
How is that possible?
In its Q1 earnings release, Facebook reported its monthly active user base saw an increase of 13 per cent compared to the year prior. A poll conducted by Ipsos Thomson Reuters at the end of April showed 49 per cent of Facebook users haven't changed how much they use the social media platform, and 26 per cent reported using it more.
In my conversations with many business owners and colleagues over the course of the past couple of months, I found the feelings about Facebook split into two groups. Half are hurt that Facebook would save and use their personal data to manipulate them; the other half have knowingly shared their data because they know nothing is private anyways and accept the old adage "if a product is free, it means you are the product."
Facebook's New Rules (Not)
Speaking of privacy, Facebook appeared to react quickly to the Cambridge Analytica scandal because, during May 2018, we could hardly go a day without an email hitting our inbox with the subject line "We're updating our privacy policy."
In fact, these emails were actually a response to the General Data Protection Regulation (GDPR), which are the European Union's (EU) new set of data protection rules that came into effect on May 25. These new rules apply to all businesses who may encounter or house the personal data of individuals in the EU, no matter where the companies are based.
To avoid hefty fines, social media platforms, advertising platforms, applications, subscription services and news sites that operate globally and collect personal information all had to rework the way they collected and stored data. The GDPR was officially approved in spring of 2016, long before these Facebook headlines surfaced, although I'd have to say the timing was quite apropos.
How to Thrive in the New Landscape
So, what are the key take-aways for businesses who still want to engage with their audiences and customers via Facebook?
Have authentic engagement
People are becoming increasingly aware of artificially manipulated content. To build trust and grow your audience, it's important to dedicate time to have real engagement on your Facebook page (and all social media channels!).
Be more strategic than ever
Even before Facebook's scandal surfaced, the platform announced it's rolling out a new algorithm that will show more "people content" in user feeds and less "business content." With this said, businesses can still have highly successful pages organically if they do the following:
} Find optimal times to post — and post during those times.
} Post strong content that your audience will care about; don't just talk about yourself.
} Collect data, but use it properly. Let your audience know exactly how you're using it. The GDPR is just the beginning. When signing up for your offering or responding to your call to action, people outside of the EU are also now expecting simpler terms and conditions (TOCs) and clear explanations for what you collect and why. When you set clear expectations, you earn trust and happy and loyal customers from the get-go.
By implementing these suggestions, you stand a better chance at having your organic content appear in more feeds, having your ads perform better and keeping your costs low. While Facebook is still a profit-driven machine and collects ad money from less-than-favourable businesses, it does so for a much higher price. So the better you do, the more Facebook will reward you.
More Clarity, Please
Despite Facebook's unwavering usership and strong share price, we are collectively becoming more aware of ads that may try to sway our opinions, and are developing an increased sense for looking at things with a critical eye.
It's so important that we continue to grow this ability, so if we accept that we are the product, then we can at least move closer to controlling what it's made of and who can access it.
---
7 Facebook Updates Advertisers Can't Afford to Ignore
The newest changes implemented by Facebook —or now rolling out — can have a big impact on your business.
Poll Stickers
Taking a hint from Instagram's polling, which allows yes or no questions, FB will offer this feature through Messenger Stories' poll stickers.
Reviews from 1 to 10
FB is beta-testing a rating system that lets customers leave reviews and rate businesses out of 10 stars instead of five, for more variation.
Audience Targeting
Advertisers must disclose the origin of their audience's information when uploading new customer files. When users click "why am I seeing this ad?", they'll see why and how an advertiser got their info — and can flag brands that don't have their permission.
e-Commerce Review Tool
With the e-Commerce Review Tool, users can flag advertisers who offer bad shopping experiences. Consistent complaints may cause Facebook to shut down specific ads, limit reach or ban the account.
A/B Testing for Page Posts
FB's A/B testing tool, now rolling out, lets admins post two different versions of a single post to two different audiences and evaluate how each performs.
Marketplace Monetization
FB is monetizing its marketplace and offering new placement options to show products and services to users while they're actively shopping.
In-App Bidding
FB's Audience Network allows ad networks to engage in bidding amongst themselves in real-time for available ad impressions. Ad placements will go to who will pay the most rather than who has the highest average CPM.
With information from AdEspresso by Hootsuite, June 2018
This article is from the August/September 2018 issue of Douglas.